National Nurse Residency Program will help newly graduated registered nurses transition to workplace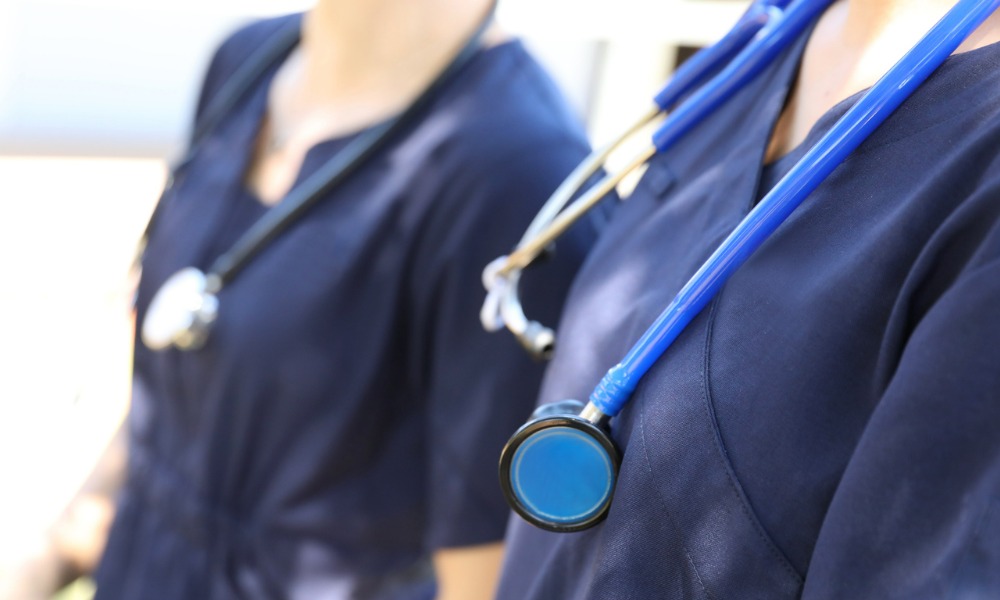 The federal government is investing $2.4 million in the Canadian Association of Schools of Nursing (CASN) to support the implementation and evaluation of a National Nurse Residency Program.
"Improving our health care system includes addressing the challenges our nurses face across the country," said Jean-Yves Duclos, minister of health. "This investment will help many nurses feel supported which will lead to better retention and recruitment. This in turn will help strengthen health care for all Canadians, as nurses play a crucial role in our daily wellbeing."
CASN is the national voice for nursing education, research and scholarship. It represents baccalaureate and graduate nursing programs across Canada.
Overtime hours amongst Canadian healthcare workers in 2021 were at their highest in over a decade, according to the Canadian Institute for Health Information (CIHI), attributing the change to the pressure of the pandemic. According to the CIHI, more than 236,000 (21%) of employees in the health sector worked overtime in 2021. They spent 8.2 hours a week of paid overtime and another 5.8 hours per week of unpaid overtime.
Workshops, mentorship
The National Nurse Residency Program will provide competency-based workshops and mentorship to newly graduated registered nurses (RNs).
This will improve the retention of newly graduated nurses in Canada, according to the federal government.
The program will run until March 2017 and will partner with over 15 employers across the country – including acute care hospitals, health authorities, specialty hospitals and long-term care centres.
The program will also include an evaluation component so the government can fully assess its impact in this space.
Recently, Nova Scotia announced it is giving a $10,000 bonus to nurses in the publicly funded healthcare system, and another $10,000 next year to nurses who commit to staying in the system longer.
Stakeholder comments
Both the chief nursing officer of Canada and CASN are confident the new investment will bring positive results.
"New nurses need adequate supports to be successful as they integrate into the practice environment," said Dr. Leigh Chapman, chief nursing officer of Canada. "CASN's residency program is essential in ensuring that new nurses are retained in the health workforce. Providing a robust residency program for new nurses will foster professional growth and nurture a culture of continuous learning for ongoing professional success."
"Canada's health care system is experiencing unprecedented nursing shortages due to unsustainable working conditions and the increasing demands facing new graduates," said Cynthia Baker, executive director, CASN.
"CASN is confident that a national residency program for new nurses will help integrate nursing graduates into health care delivery and support the creation of a more sustainable workforce. We are looking forward to working with Health Canada, employers across Canada, health care institutions, preceptors, and new nurses, to implement a national residency program that produces residency-trained nurses who are safer, more competent, and retainable."
Overall, 75 per cent of nurses and 69 per cent of doctors intend to leave the healthcare industry this year, according to a report from Blu Ivy Group released in December 2022.
Budget 2023 outlined the federal government's plan to invest close to $200 billion to improve health care for Canadians, which includes a focus on efforts to support a resilient health workforce through retention, recruitment, and planning. Additionally, it will support more team-based models of care and leverage new technologies to transform the health system in order to address the health workforce crisis, said Ottawa.
British Columbia and Manitoba have also made moves to attract healthcare workers to their jurisdictions.