'As long as you keep working in our healthcare system, our government will have your back'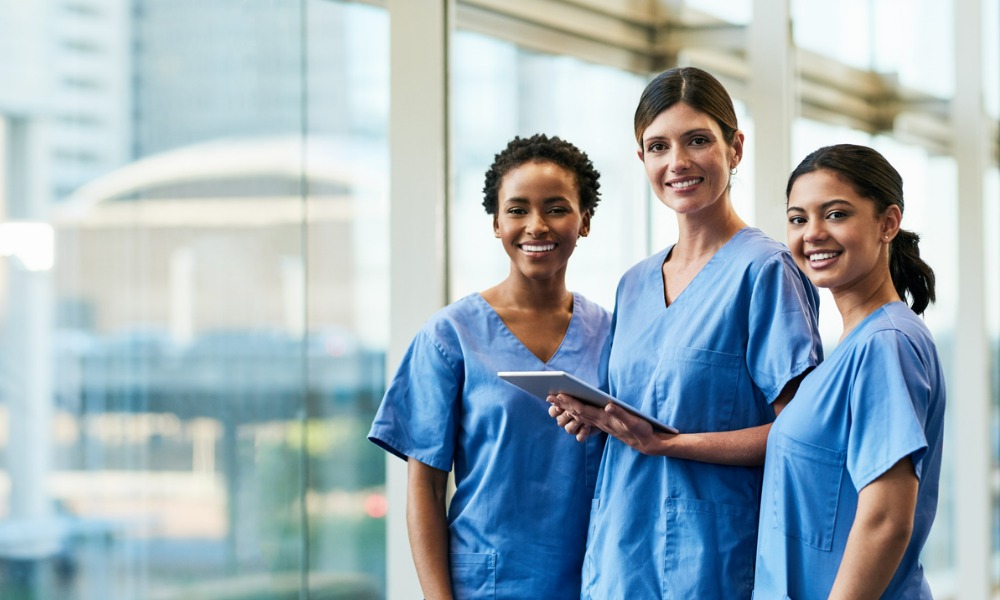 Nova Scotia is providing extra incentives in hopes of keeping nurses within the government's healthcare workforce.
The province is giving a $10,000 bonus to nurses in the publicly funded healthcare system, and another $10,000 next year to nurses who commit to staying in the system longer.
"Our nurses do such an amazing job day in and day out. I'm proud to recognize our nurses with these bonuses – because they've earned it," said Premier Tim Houston. "My message to every nurse in the province is 'We need you.' As long as you keep working in our province's healthcare system, our government will have your back."
Frontline nurses working for publicly funded employers will receive the initial $10,000 soon, and the additional $10,000 next year if they sign a two-year return of service agreement by the end of March 2024.
About 11,000 registered nurses, licensed practical nurses and nurse practitioners work for health authorities, EMCI, continuing care and disability support programs and will be immediately eligible for the $10,000 thank you bonus.
Nova Scotia previously announced it is investing $12 million to provide more modular housing for healthcare workers and skilled tradespeople in communities where housing options are limited.
The province will also pay a $10,000 incentive to nurses who have left the publicly funded system if they take a publicly funded position by March 31, 2023, and sign a two-year return of service agreement.
$5,000 bonus for other workers
Other healthcare workers – including paramedics, telehealth staff, respiratory therapists, continuing care staff, ward clerks, housekeeping and food service staff, among others – will also receive a retention bonus of up to $5,000 in the coming weeks. These include those who work for publicly funded health authorities, Emergency Medical Care Inc. (EMCI), Hearing and Speech Nova Scotia, the continuing care sector and disability support programs.
About 44,000 people work for publicly funded healthcare and disability support program employers, and will get the $5,000 retention bonus.
Bonuses and incentives will be prorated based on the percentage of a full-time equivalent position that an employee holds and when they were hired.
"Through the pandemic and beyond, we know the last few years have been long and hard," said Houston. "Many healthcare workers have contributed so much, sacrificed so much to keep us healthy and safe, but don't feel seen or recognized. We see you and this bonus is our way of saying thank you."
British Columbia and Manitoba have also made moves to attract healthcare workers to their province.
Mixed reception to nurses' bonus
Some stakeholders welcomed the development.
"That's amazing news to get some nurses back to work as a nurse," Lamis Alhassan, continuing care assistant at Glen Haven Manor in New Glasgow, said via LinkedIn.
"Incredibly deserved at a minimum," said Ronjit Mukherjee, product manager at Risk Lives Analytics – which provides clients a database of risk data – said in the same thread.
However, the bonus should not be based on the full-time equivalent (FTE) position, claimed Jacob Geronimo, who works with the Victorian Order of Nurses.
"I personally think the percentage of bonus should be based on the amount worked (prorated) and not the FTE. This is how it was done on the pandemic pay, and we do it already annually for our education premium. The data is readily available," he said via Facebook.
"It's very demoralizing for me and all other staff that work as casual staff but put almost full-time hours to fill the gaps under government-funded departments to not have any benefits from this."