Just 48% of employees view their leadership teams as 'high quality'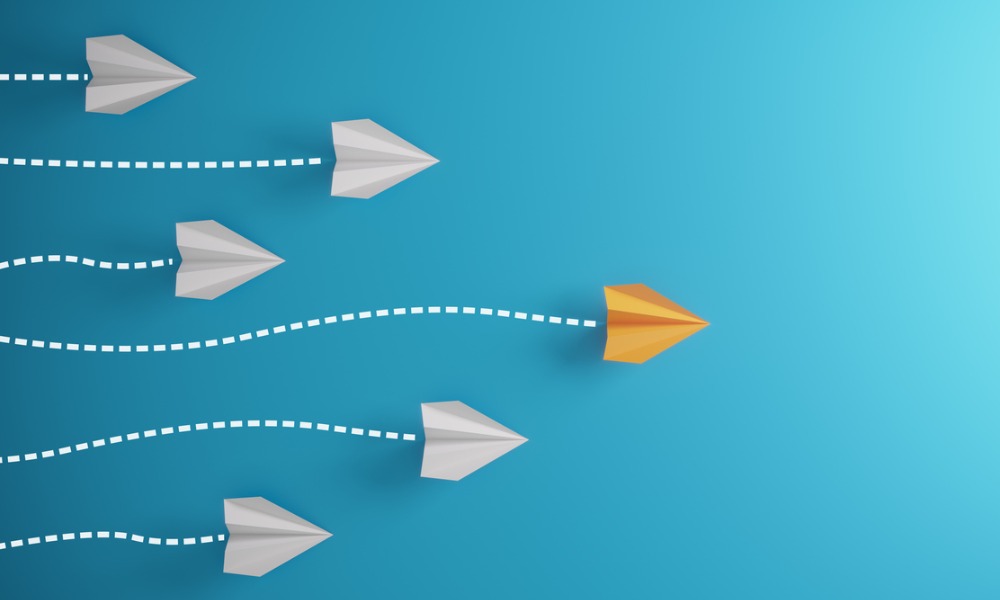 Canadian Prime Minister Justin Trudeau recently cleared up any rumours of his stepping down, following recent polls suggesting a change in public sentiment. As reported by Al Jazeera, Trudeau said he still had more work to do - rebuffing any ideas of resigning as his party's leader.
And while the world of politics is a wholly unique one, the challenges of leading through times of uncertainty impact employers across all sectors. During times of hardship or uneasiness in organizations, it's always leadership that's called into question first – with the CEO normally bearing the brunt of employee anger.
And it's during these times that HR is more important than ever.
Emotionally intelligent leadership training
For practitioners, it becomes a question of balancing employee sentiment, public brand image and leadership strategy – bringing all the elements together to help the executives in charge thrive through the dissent.
"If we're looking strictly at leading when there is doubt, an emotionally intelligent, servant leader approach may be the best way forward," says Dr Raeleen Manjak, CHRO at the City of Vernon.
"It's important to remember that there is time to step back, reevaluate, and rebuild within an organization. There will always be questions and listening deeply to understand and not respond is essential. The more that you know, and the more informed you are as a leader will assist in alleviating doubt, especially when it comes to setting a vision and moving that vision forward."
This all begins in the leadership development stage. After all, if a manager isn't given the guidance and tools to grow as a leader, when the tough times come up, they'll inevitably struggle.
Lack of 'high quality' leadership teams
And the data's there to back this theory up. According to research from Zippia, though 83% of organizations believe it's important to develop leaders at every level of the company, just five percent of businesses have implemented leadership development tools. What's more, just 48% of employees currently view their leadership teams as "high quality".
So what's a leader to do when chaos comes knocking? And what's HR's role in developing and guiding these future superstars?
"I would encourage someone in this position to spend time reflecting on why they first went into leadership and how this type of role fulfils them," says Dr Melanie Peacock, former associate of HR at Mount Royal.
"Meeting with a coach, and/or speaking with one's direct supervisor, can potential offer insights. I would also inquire if the person is jumping to conclusions and why they think their employees aren't motivated by them. Asking for anonymous feedback, and being willing to grow and develop as a leader, can often address issues."
'Moving beyond the binary'
When it comes to managing through crises, it's paradoxically the preventative measures that work better than the curative ones. If an organization, and by extension a leader, already has the trust and support of their people they're much more likely to weather the storm better than those who don't. And even when sentiment turns against a leader, they're more able to earn it back quickly.
"Remember to move beyond the binary," adds Dr Manjak. "Rarely is an 'all or nothing' approach going to motivate employees or create trust. It's about leading in a way that focuses on fulfillment in the workplace, where employee satisfaction and collaboration are foundational and where respect, appreciation, and values align."
In summarization, Dr Manjak offers the following advice:
Lead by example
Demonstrate to the employees why they are important
Encourage collaboration and employee engagement
Help the team grow and develop
Care for the team members personally
Ask for feedback
Prioritizing mental health in leadership
During times of crisis, it's easy to neglect your own mental health and wellbeing. When all eyes are on you to lead, it's important to lead by example.
According to data from the Workforce Institute, 35% of leaders say they're currently feeling stressed, with 42% saying that this was all down to the pressure they place on themselves.
"If the situation is very dire and is impacting someone's mental health and overall wellbeing, I would encourage this person to look for other opportunities where they can find purpose and meaning while still meeting financial obligations," advises Dr Peacock.