Making a big career move can be a daunting aspect; however, it also appeals to a growing number of ambitious professionals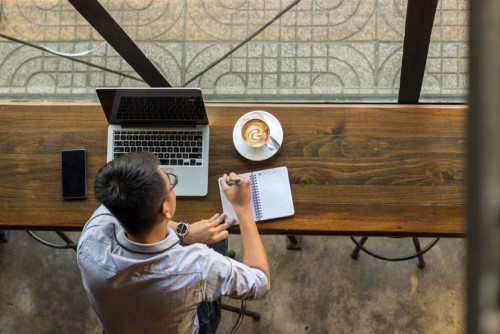 Making a big career move can be a daunting aspect; however, it also appeals to a growing number of ambitious professionals, who want to grow and develop.
We spoke to Jeff Welton, managing director – executive coaching at Verity International. With over 30 years' experience in the industry, Welton knows what it takes to transition into a new career path. He gave us his top five tips for employees looking to take that first step.
1. Take stock in yourself
"It's important to self-reflect, i.e. think about where your interests lie, what your passions are and what your ultimate career consideration goal posts would be. I've done many assessments, myself, and simply by reflecting on your career goals posts, such as knowing what I want and what I don't want, my strengths and my opportunities, and then truly understanding what is important to you, helps in situating where you want to go from there."
2. Where do you want to work?
"Once you have a better understanding about who you are and what you want to be doing, then you can begin to explore which sectors and industries you want to gravitate toward. Have an open mind, do your research and then stay razor focused on those organizations you want to pursue."
3. Enhancing your brand
"Think about your marketing collateral – that's not just a CV or a LinkedIn page, both of which are important – but what is 'your' story and how will I tell. One way to think about it think about what defines you – what has been your legacy, in the various roles over your career. How will you articulate that to someone you are meeting for the first time"?
4. Get ready
"If you're moving to another organization, you have to be prepared to sell yourself, and sell yourself well," advises Welton. "This can be uncomfortable for a lot of people, so it's essential that you take the time to prepare your; PAR stories, your legacy moments, your accomplishments, etc. Take time to rehearse how you will get other parties interested in you and hearing more"
5. Network, network, network
"Most people say they don't have time to network," added Welton, "to which I ask, well who is investing in your career? Is your current organization investing in your growth and development? Based on the blank responses I get, people will realize that in fact, they should be owning their own development and one of the simplest ways to do that is to get out into the market and network.
That requires commitment, but it's a simple as blocking time in your calendar to make it happen. Networking will not only help you with your career plans, but there a number of benefits to help you become more effective in your current role."
A report from Workopolis found that 51% of employees stay in one role for just two years, whilst 30% chose to leave for another job after four. And, whether that's changing to a different career or staying in the same sector, it's clear employees are increasingly more likely to consider a job move.
As Welton concluded: "These are just a few tips to get you started and make it happen!"
Related stories:
10 ways to support working parents
How HR leaders can manage their executives through change