'I used to be really cold and clinical in the way that I handled these kinds of issues,' says CHRO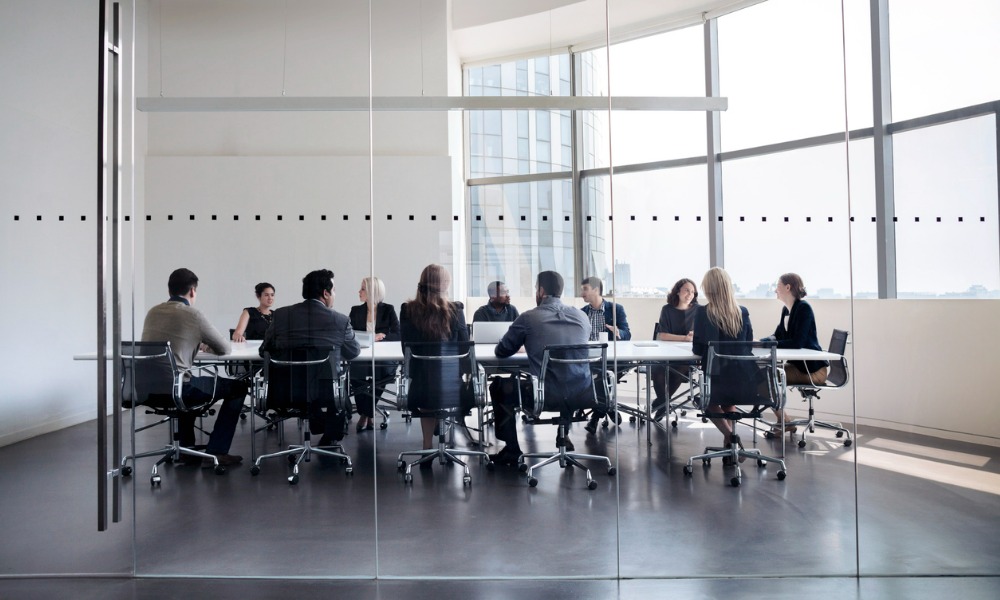 When John Adamcik first began in HR, he didn't fully realize the way layoffs would impact him as a leader. Now, as director of human resources at the Baptist Children's Homes of NC, he says there's two ways HR professionals can go when it comes to dealing with mass terminations.
"The first one ends in the practitioner becoming jaded – putting up a professional barrier to protect themselves from the stress of the situation," he says. "The second sees the practitioner become so emotionally attached that they end up carrying depression and anxiety around as a result.
"I've dealt with both of those extremes. But what I think HR leaders need to realize is that people want to deal with real people. It's about understanding that terminations are difficult, and the situation is stressful, and dealing with those emotions properly."
Unemployment rate sitting low, layoffs still a concern
Mass layoffs are rocking the Canadian tech space lately. Accenture, Google, Meta, Twitter, to name a but a few, have all began terminations thanks to the unpredictable and uncertain economic climate. It's a strange situation in Canada right now, with terminations being offset by a tight and competitive talent market. In January alone, Canada gained 150,000 jobs – with the unemployment rate sitting pretty at just five percent.
But that's not reassurance enough for workers in the beleaguered technology sector. According to data from LinkedIn, 31% of employees are concerned that their company is looking at budget cuts, which would inevitably lead to job losses.
"When we think of redundancies, we often think of corporate insolvencies, but what I think is unusual here is that Amazon, Meta and Google are all highly successful companies still turning enormous profits," adds Jonathan Merry, CEO of BanklessTimes. "This must be a worrying time for anyone employed in the tech industry, because even those in flourishing businesses cannot necessarily count on job security."
'The worst part of being in HR'
And all this worry isn't just hurting employees, it's harming HR's own mental health.
"It's the worst part of being in HR," Adamcik tells HRD. "I used to be really cold and clinical in the way that I handled these kinds of issues. They were transactional rather than relational. Now, I've changed to being relational – meaning I mourn the loss of somebody's job, even if it's their fault."
Termination meetings may be emotionally taxing, but they're also a necessary skill that practitioners need to perfect. There is a wrong way to terminate employees – especially when the reasons are solely cost-focused. And how you act in that meeting, the words used, will linger with those employees for months to come.
"Leaders need to treat every employee termination as a personal event," he says. "We have to get personal. We don't necessarily have to know the employee on an individual level – but you need to consider that this person has a life outside of work. They have a family, they have responsibilities - this termination will impact all of that."
'Be mindful of the messaging'
Adamcik says HR needs to be clear, concise, compassionate, and collaborative. Start by looking at the dynamics of the layoffs. What's led to this point? Was this avoidable with better leadership? Are you simply following the layoff trend or are they necessary for your bottom line?
"Leadership has to take ownership of the decision – and be mindful of the messaging. I think there's a business reason for that in addition to a compassionate element."
Stages of grief in job loss
People go through stages of grief when they lose a job, Adamcik says. Denial, anger, bargaining, depression, acceptance – they could play out in a single meeting or across a period of months.
"In recent years, we've shifted how we view work as a measure of our worthiness, as human beings," says Adamcik. "The quality of our work and the level of our career growth has changed. People see their work as a part of their person, but not the determining factor. In other words, if somebody loses a job, hopefully they're going to adapt and carry on.
"However, you'll still have people who question 'Why me? Am I not good enough? What could I have done differently?'"
HR leaders need to be on the lookout for this kind of spiraling behaviour. A Gallup poll found that one in five people without a job for one year or more are currently being treated for depression - with the likelihood of psychological issues occurring rising with the more time spent out of work. In this case, employers should look at aftercare counselling or therapy to help employees accept their exit.
"This also extends to the employees left behind," says Adamcik. "The ones that weren't let go. Survivor syndrome impacts employees who remain with the company – especially after mass layoffs. In this case, employers need to communicate why the terminations were made and be honest about any future layoffs.
"Recognize what the impact of the layoffs will be – usually more work for the employees still employed. Be honest and don't diminish the fact that this is a tough time for everyone involved."
Practicing self-care in HR
The crux of the issue for HR leaders as individuals comes down to self-protection and self-care. Terminations are an unfortunate reality of life for practitioners – and if you deign to absorb all that extra anxiety, your own mental health will suffer as a result.
"If you were to ask HR people what's the one thing that you would choose not to do if you could craft your career, I think most people would say not having to let an employee go," says Adamcik.
"But somebody's got to do it. It's about learning to offset those negative feelings and support the person in front of you as much as you can. It's relational, not transactional – and leaders need to remember that."