'We know the engine that powers our company's mission, vision and values is our employees'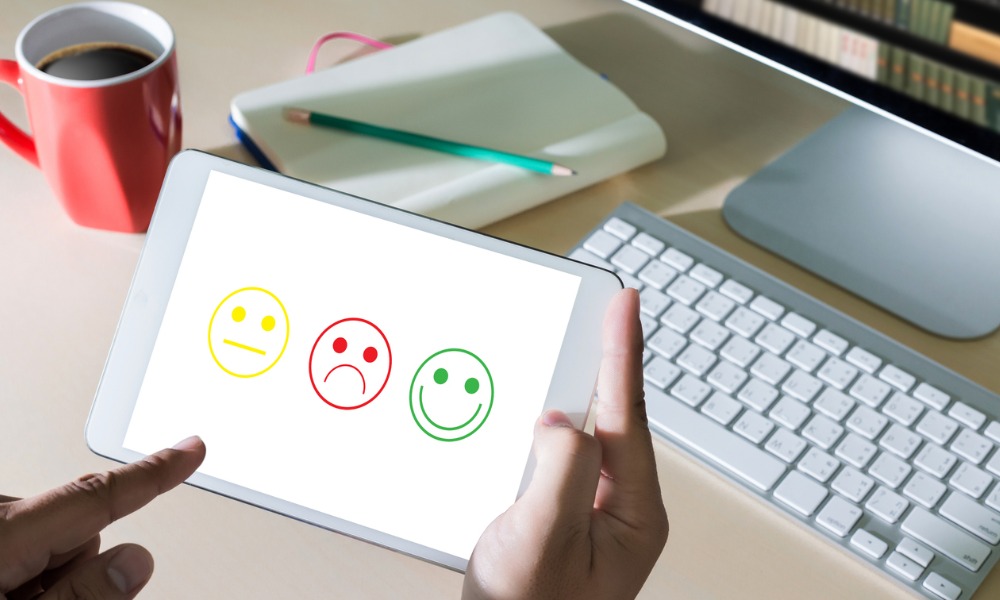 Woodbine Entertainment Group is an experience company. From horse-racing to gambling to dining, the guests' experience is paramount - and human resources knows that the key to getting that great experience is to focus on your employees.
"We know the engine that powers our company's mission, vision and values is our employees," says Tania Caza, SVP People Experience at Woodbine. "We know every bit of energy we put into the employee's experience at work helps our people to be happy and engaged - and that happiness transfers to our guests."
The guiding principle is to take care of people, Caza adds, noting her advice for HR is to be the best part of someone's day.
"When people are taken care of, they are more willing to go above and beyond in their jobs."
Caza says her team is "hyper-focused on ensuring all employees have the support and tools they need to succeed" and a key way to do this is by investing in simple to use, relevant and cutting-edge technology.
Woodbine recently upgraded to Kronos' cloud-based Workforce Dimensions solution, which will streamline operations across property services, security and hospitality divisions.
At Kronos' 2019 user conference, updates to Dimensions were announced including features that support flexible schedules, visualize labor patterns to anticipate future trends and manage timecards and global pay rules more efficiently. The latest updates include intelligent tools that can automatically analyze daily trends, predict volume and scheduling needs and intelligently fine-tune labor forecasts over time to deliver stable and predictable schedules that match employee skills to guest volume and seasonal demand, all within budget target limits.
Caza says the platform will most help management with streamlining their scheduling efforts and in future allow the use of accurate analytics to drive workforce management decisions, which will give her team the competitive edge it needs to remain a leader in the industry.
"Everyday is different at Woodbine," she says. "With such a diverse workforce, the myriad issues our team works through is tremendous."
Caza says the industry and the roles within it have changed a lot throughout her career, and as new generations enter the workforce, Woodbine is shifting to a workplace "that is generally more holistic, taking into consideration all parts of an employee's life."
"Work is no longer left at work, and home is not left at home - we need to enable a workplace to allow for integration and balance of work and home life," she says.
As her leadership role in the company evolved and she "got a seat at the table," Caza says her teams' ideas were well received and supported. She gives a nod to the senior leadership and board of directors at Woodbine for understanding the impact an organization's culture has its ability to achieve goals.
While she enjoys her part in setting the strategic direction of Woodbine, she says her favourite part of working there is the people. While the diversity of employees can be a challenge in some ways, there is a big commonality - most want opportunities, whether for skill-building, career progression or doing something good for the world.
Caza says while Woodbine offers its employees "typical stuff" such as incentive programs, renovated common spaces and peer-sourced values and beliefs, they focus most on offering their workforce those opportunities they want. That could mean coaching programs, the opportunity to volunteer to plan and host peer social events or the option to join Woodbine in the community to aid with charitable work - which she says "means getting our hands dirty – literally, in our two-acre on-site corporate community garden."
Woodbine participates annually in the Great Place to Work Canada program, where through robust employee polling companies are certified as great places to work - a list which Woodbine has been on for the last two years. While Caza says the company has made a conscious decision not to focus on awards, they use the data from the program to fuel its culture strategy.
"You can feel the positive energy when you walk through the halls and witness the kindness that our people show to each other," Caza says. "This feeling that we have been able to create simply can't be captured in any award."
From recruitment to retirement, Caza's team is involved every step of the way in an employee's journey and she says they recognize that for some people, interacting with HR professionals is scary. They may come to HR for happy occasions, like a new family member, but they also reach out when some of life's harder times come around. Caza says each time there's an interaction with an employee, there's an opportunity to be there for them in a meaningful way. Her team may be the authority who knows all the rules and understands all the options, but they can also be the ones to say, "It's going to be okay, thank you for reaching out."

"At the end of the day, we all spend a great deal of time in our workplace," she says. "We genuinely believe that the time spent at work ought to be as great as we can possibly make it."