78% of employees believe that smart technologies will change the workplace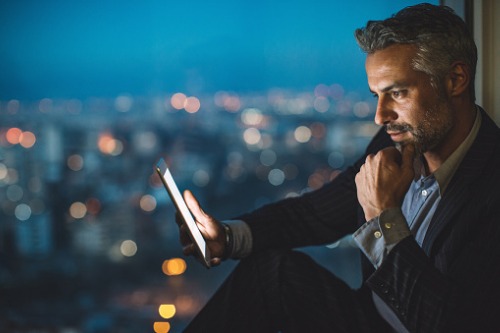 How ready are you for the future of work?
According to a recent report, 78% of employees believe that smart technologies will change the workplace by 2020 – but how far can you honestly say you're prepared for that?
HRD Canada spoke to Wellington Holbrook, chief transformation officer at ATB Financial and speaker at our upcoming HR Leaders Summit on Thursday. He revealed what he believes he future of the HR function will really looks like.
"We're in the midst of the fourth industrial revolution - artificial intelligence (AI), machine learning, robotics, and automation," prefaced Holbrook.
"The intelligent machines are here, and they'll be embedded into the fabric of many systems, and with that comes a real concern about future work and the jobs that humans will do. Humans will need integrate their work with machines, and organizations will have a responsibility to proactively shape and steward this massive shift in the workplace while keeping in mind that people will remain their most powerful asset.
"Some of the most exciting jobs will be in the space of human-to-machine collaboration. Yes, collaboration with the machines, in jobs like man-to-machine teaming managers."
Holbrook believes that the future will focus on right-brain competencies and skills – and that the key to fostering a healthy workplace is collaboration and the inclusion of life-long learning.
"Elevated technical and new premium 'human' skills will also be required in the new world—jobs to design and improve the technologies, to train and audit their intelligent performance, to interpret and explain outputs, to repair them and fix the problems they create," continued Holbrook.
And the function itself? Well, Holbrook told us that by 2030 HR will be the key to creating new mindsets in the organization.
"HR itself will also expand to understand and manage the new ethical governance of an automated workforce," he told HRD.
"Navigating difficult and new ethical questions around the human workforce and automation will prove to be a critical role for HR."
Don't forget to book your tickets to HR Leaders in Calgary for this Thursday. Find out more here.