Employers 'get what they pay for' when it comes to HR technology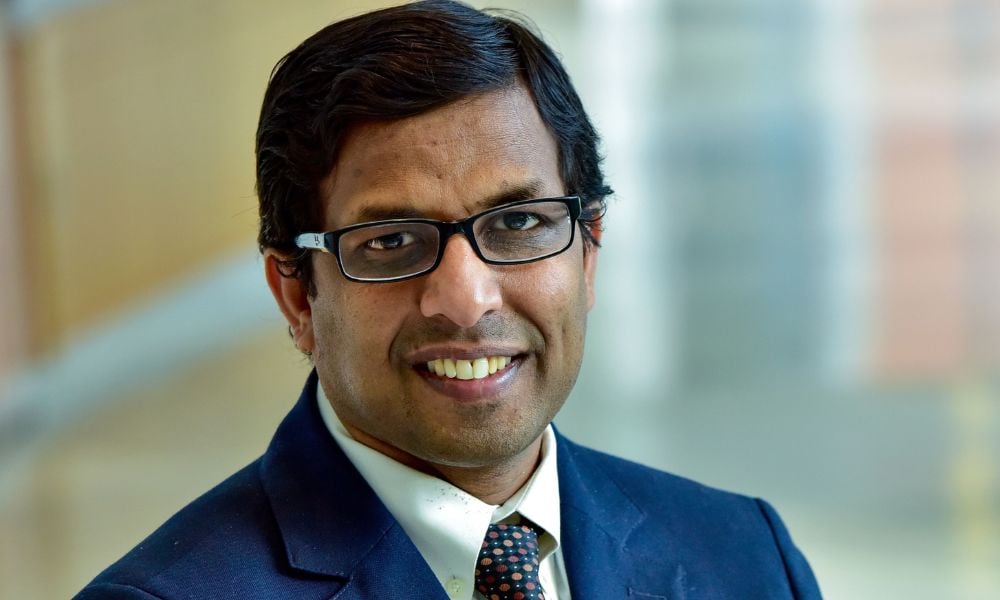 AI is big business. Where once robotics was reserved for the futuristic, Elon Musk-types, it's now a viable tool for all businesses across all sectors. Earlier this month, Air Canada announced its intentions dabble in AI to improve their customer service support, with robotics set to help improve call times in staff centres. And they're not alone.
According to research from LXT, one third of large organizations spend between $51 million to $100 million on AI – with 70% of business splurging $1 million of their internal budget solely on robotics. For HR, the tough part is knowing when and what to automate. How do leaders decide when to replace a human with a robot or a new technology?
Speaking to HRD, Subodha Kumar, Founding Director of the Center for Business Analytics and Disruptive Technologies at Fox School of Business, he reveals that it comes down to costings, budgets and realism.
"In a broad sense, it boils down to return on investment (ROI)," he says. "However, when it comes to AI or robotics it's a little different. It's not just a question of how much return you'll get, employers need to look at the feasibility of the technology itself - as well as the accuracy of the tools. Many algorithms can do a lot at a cheaper rate but they're not necessarily accurate."
Essentially, you get what you pay for. Before making any purchasing decisions, employers need to do some in-depth analysis of what issues actually need resolving – rather than falling prey to shiny object syndrome.
"It's a combination of ROI, the technological visibility and overall accuracy," adds Kumar. "That leads us to decide where we want to be – and in some cases what your competitors are doing."
The 'common sense conundrum' in AI
When deciding which roles to automate employers need to consider the "common sense conundrum" in AI. While robotics offers a lot of opportunities for automation, it can never be left totally unchecked – because it can't make its own "human-led" decisions.
Kumar uses the example of AI-powered health care tools diagnosing diabetic foot problems in patients. While the healthcare sector can use robotics to conduct thermal imaging and identify how bad the disease is, if the patient's foot was tilted during the examination, the algorithm failed. It couldn't make a diagnosis.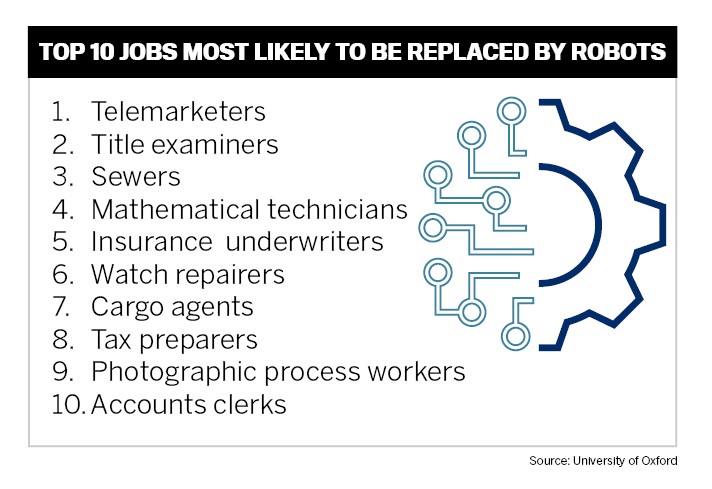 "That's the common sense element," says Kumar. "The robot needed a human there – the algorithm couldn't fix the bent angle. And this has always been the challenge in AI. Jobs in which you need a dose of empathy mixed with common sense will be difficult to replace. Roles such as innovators, lawyers, teachers, social workers would always need that human element."
The debate of whether or not AI can ever develop that common sense ability is a controversial topic in tech circles. At Johns Hopkins University, researchers have been working on organoid intelligence (OI) – a practice which sees human brain cells used as "living AIs" to solve mathematical equations. And though OI is only in its infancy, it could one day lead to computers which are more powerful than silicon-based AI.
More technology means more employees - not less
While "thinking computers" may be decades in the making, it's a clear indication that robotics isn't going anywhere. And for HR leaders, it's a case of adapt or fall behind. In terms of the kinds of roles that could be replaced, employers need to be looking at that middle-skilled subsection of workers as well as entry level jobs. Roles which offer technical support to customers, for example – Kumar says a lot of the time "AI can do those even better than a human." But this isn't necessarily going to result in job losses – or at least not broadly speaking.
"Any industrial revolution means that certain kinds of jobs will go to machines," says Kumar. "However, it doesn't lead to net job loss – because at the same time customer requirements and demands are increasing at a faster pace."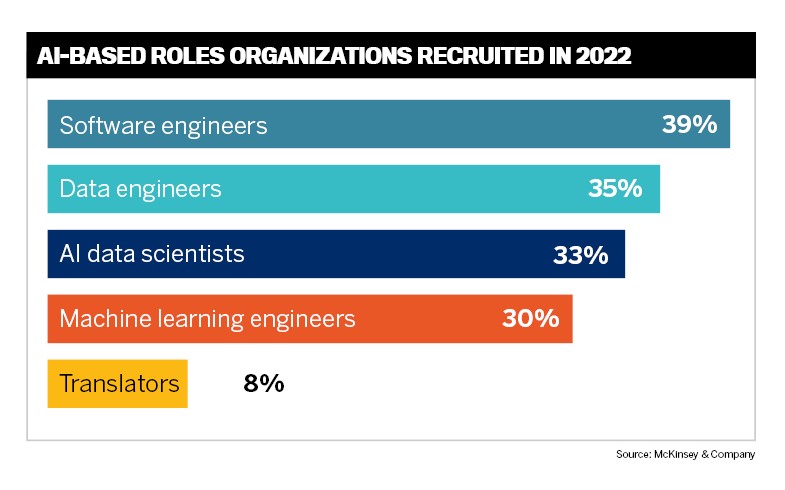 Take, for example, Amazon's largest warehouse – located in Delaware, US. While the tech giant had more robots present on site than humans, the number of people they employed was still larger than in their other warehouses. Tech didn't replace its human counterparts – it actually led to more people in work not less.
"We need more people because technology is growing so quickly," says Kumar. "However, as a society, we should be focusing on how best to upskill these workers. While we can't train employees for roles that've now been automated, we can upskill them into other vocations."
'For society at large, this is an excellent thing'
It's about collaboration – not survival of the fittest. Speaking to Otto Berkes, co-founder of Xbox and former chief technology officer at HBO, he tells HRD that AI should never be framed as being in competition with people – but rather as an arm of HR.
"Just today I was speaking with the HR leader of a well-known global brand and she shared concerns about HR tools that cross the boundary into artificial intelligence," says Berkes. "AI is built on assumptions and generalizations. In her example, AI algorithms may conclude that possessing one skill means that someone likely possess another skill.
"This may or may not be true, and we have to remember that AI is built by people who bring their own point of view that can lead to unintended bias. The people building AI lack specific context, and context can mean everything especially when it comes to people. And while a person can explain its reasoning for arriving at a decision, AI can't."
It's this critical thinking that's so difficult, as yet impossible, to mimic in robotics. And while it's doubtful we'll ever have a "robotic CEO", executive decisions are often made off of the back of algorithms and AI-driven data.
"It'll be a case of supplement rather than replacement," says Kumar. "We're moving to the world of human/AI collaboration. Some companies may decide to add AI into the C-suite, but it won't be making decisions. Rather AI will inform other C-suiters' decision making. As I said, AI is missing that essential common sense aspect to decision making – so it will never wholly replace certain strategic roles. It's this collaboration that's key for organizations moving forward – it's a good thing from every perspective."
'We'll coexist and evolve from there together'
AI will always stumble over something, leaving humans to pitch in. And humans will always get stuck on data configuration, which is where AI excels. Kumar says it's about learning from one another – not replacing one entity entirely.
"For society at large, this is an excellent thing," he tells HRD. "Look back at the first industrial revolution – when we started using machines - or when calculators came out, or the invention of the world wide web, or the advent of social media. We leveraged robotics to create collaboration. It'll be interesting for someone to look back on this time in 200 years and compare it to where we are then. But, personally, I don't think AI will ever replace humans entirely – which I'm happy about.
"We'll coexist, we'll continue helping each other, and evolve from there together."