As we move into 2020, leaders everywhere are pondering what the future holds for their organizations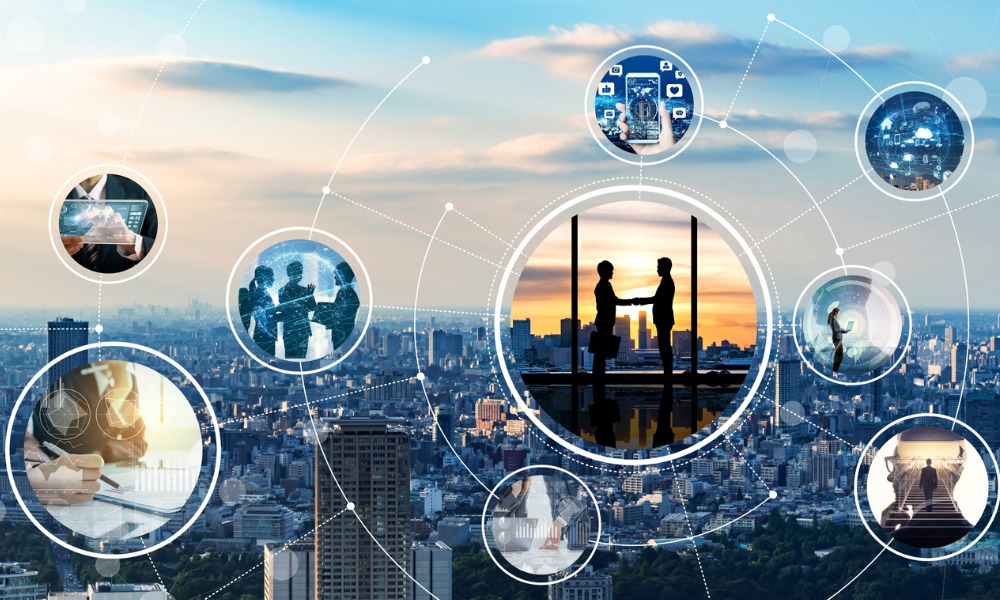 As we move into 2020, leaders everywhere are pondering what the future holds for their organizations. One thing's for certain – this year will be dominated by emerging technology.
Spiros Paleologos, vice president and general manager of Kronos Canada, shares his insights and predictions for the future of tech in HR as we enter a new decade.
HRD: What are some interesting things on the horizon of tech?
Paleologos: Technologies evolve as the preference of its users do – and conversely, people can change as a result of new technology. This phenomenon has heavy influence in our world of workforce technology. We're currently experiencing a multi-generational workforce where millennials are the biggest cohort - they've grown up with mobile devices and on-demand information. Thus, their expectation of an employer is to provide the most up-to-date technologies to complete their jobs and everyday tasks, to manage their time or HR records (which includes self-service options such as shift swapping and time off requests), to offer work-life balance and to empower them to work where and how they want to.
The advent of emerging technologies like artificial intelligence and machine learning has helped meet these expectations, and will continue to do so. However, on the horizon for employers is the need to reassess their culture to remain competitive in the talent war. Technology is a huge part of this, but the overarching goal is to be employee-centric, and engage and empower employees in modern ways to usher in the future of work.
HRD: What changes do you see coming?
Paleologos: Keeping with the goal of being employee-centric and knowing what your employees want and need to make your organization successful – I think digital transformation is something that companies will continue to struggle with in 2020. Migrating technologies to the cloud is no small feat, and there is a common misconception that "everyone is already in the cloud" – not true. Many companies are far behind in their digital transformation initiatives.
Though the digital transformation journey has started for many companies, I see more adoption happening in 2020. Mostly, because companies don't have a choice, but also because it will set them up for future success. The need and technologies are already available, and I think digital transformation will continue to happen for years to come with what's already available.
HRD: What should employers be looking out for?
Paleologos: Employers should look out for increased competition to attract the talent supply chain in 2020, even with the looming threat of an economic downturn. While companies are moving along in their digital transformation journey, the employee expectation of "the right technologies, in the right place, at the right time" will be satisfied - and those who aren't there yet will lose talent.
HRD: What's the goal for your company as we move into the new decade?
Paleologos: For Kronos in Canada, we're looking forward to expanding our offerings so that we're bringing customers the most complete HCM solution available. We see a lot of opportunity for companies to finally put the paper-based, manual world behind them and reap the benefits of the cloud – and we think we can help them make the leap to a more-advanced form of cloud HCM that puts the employee centre-stage.
HRD: Any new products in the works that you can give a few details on, or anything that you're looking to update or change?
Paleologos: While we can't disclose any upcoming products or solutions just yet, we're looking forward to continuing to educate our customers to view their workforce as a strategic advantage and invest in the HCM technology to accurately manage and extract insights. Historically, across the world as well as in Canada, the workforce was looked at strictly as a business cost. Today, organizations realize people are their business.
We're looking forward to helping organizations maximize their workforce's potential by delivering intelligent, automated solutions that drive the business forward - and putting the employee at the centre of that. Solutions that ensure the right person is in the right place at the right time, that empower employees to take control of their schedules, that use data to help fight fatigue and burnout, that free up managers to focus on their people and customers and provide proactive compliance support.