It's all about protecting employee mental health over the busy festive period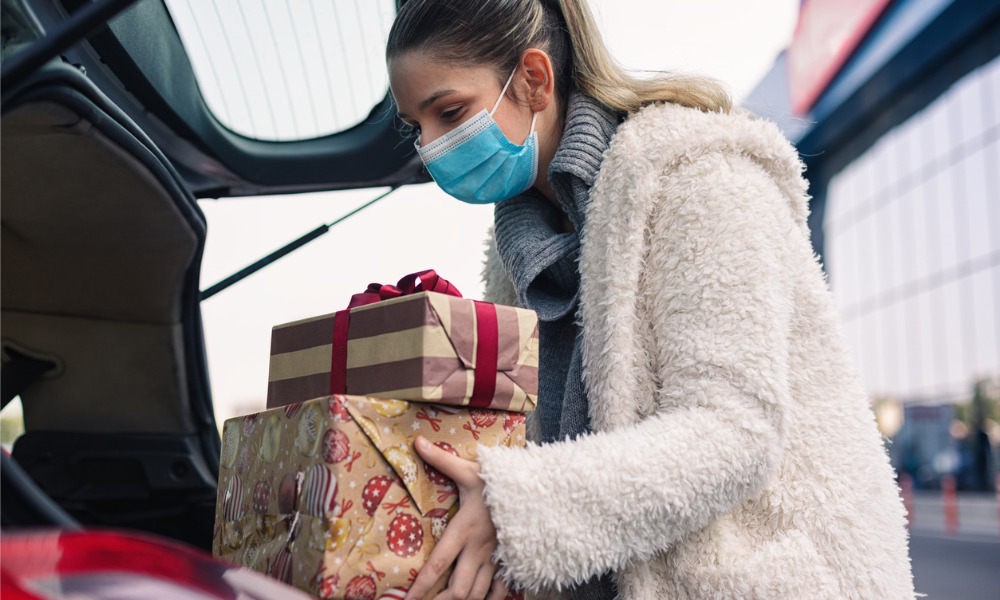 After enduring weeks of shutdown in early 2020, retailers are confident they'll be open for business once again when the holiday shopping season kicks off on Black Friday, Nov. 27. But this optimism is tempered by caution.
The COVID-19 global health emergency has forced parts of the retail industry to close shop, but reopening plans ahead of the busy season could pave the way for economic recovery.
Retailers are aiming for their brick-and-mortar stores to be fully operational by Black Friday.
Even then, 83% – or more than four in five businesses – are aware of the risk of closing a store during the holidays because of the threat of COVID-19, according to an in-depth study by UKG.
Read more: Rushing back to the office? Maybe it's time to slow down
Because of this, retailers are putting public health and safety first and placing greater emphasis on employee well-being in the busy months ahead.
On average, three in four businesses (72%) anticipate that store employees will feel "anxious or stressed" about possible COVID-19 exposure in the workplace. Most employers (81%) believe these concerns could lead employees to quit mid-season, the UKG study found.
A similar percentage (76%) expect some associates could contract the virus during the holiday season. These findings suggest employers understand the potential risk to their frontline staff.
To protect store employees and the general public:
83% of retailers will require workers to wear masks
80% – plan to increase cleaning frequency
73% – plan to enforce social distancing rules
67% – plan to provide personal protective equipment to staff
60% – plan to use transparent shields or barriers
55% – plan to conduct employee health screenings before each shift
50% – plan to manually monitor and limit store occupancy
46% – plan to make schedule accommodations for at-risk employees
39% – plan to compensate associates for work schedules even if they are in quarantine
36% – plan to keep a pulse on workforce well-being via employee surveys
28% – plan to cover employee COVID-19 testing regardless of health coverage
Read more: Returning to work: Canadian execs reveal top concerns
One of the challenges of the busy season, however, is filling seasonal roles.
Three in five retailers (59%) are reportedly searching for new talent, while half aim to rehire former seasonal workers because of their familiarity with the job. Moreover, 41% plan to recall employees who were furloughed in the early months of the pandemic.
Retailers are showing "remarkable resilience" as they head into the busy season, augmenting staff roles to ensure a positive employee experience, said Amanda Nichols, senior manager, retail, hospitality, and food service practice at UKG.
"While two-thirds of US retailers believe their business will not only survive but emerge stronger from this pandemic, they must also acknowledge the tenacity of their frontline workforce – who are keeping their brick-and-mortar business afloat while facing legitimate risks," Nichols said.
Employers should also consider investing in technology and processes to "make employees' experience at work as safe and engaging as possible," she said.