A chief of staff in Google's business organization on his foray into HR operations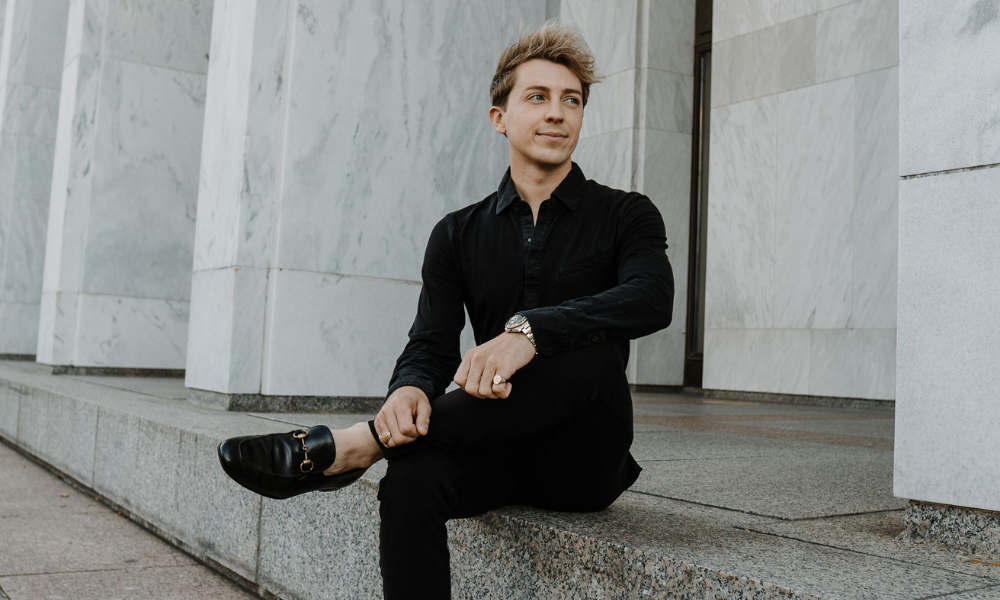 What does it take to be a top leader in strategy and operations? For Drew Calcagno, a chief of staff in Google's business organization, it's been a whirlwind of a career path. Both a Fulbright and Rotary Scholar to the University of London and the University of Oxford respectively, Calcagno began his journey early on in the study of economics and statistics – first heading to the U.S. Naval Academy to pursue a career in military operations and foreign policy.
"While I was a student at the U.S. Naval Academy, I got my first taste of how the U.S. government and other large organizations work by working within a few counterterrorism efforts," Calcagno told HRD. "I progressed after graduation as an officer with graduate school stints in London and Oxford, at a few embassies abroad, as well as aboard a ship. Perhaps my favorite contribution was to find a way to economically predict instances or threats of terrorism - the insinuation being that if one could find economic or political drivers, that correlational value might give clues into how to reduce the likelihood of terrorism in a location. Intuition and statistics didn't always align, so irregular phenomena became worthwhile lessons as I translated between the qualitative and the quantitative."
Calcagno expounded that the qualitative meant social phenomena - like terrorism - and the quantitative meant the explanatory value shown through econometrics or other statistical methods - like a metric of political freedom. He reflected on how the nexus of those two worldviews is necessary for people to empathize with research and feel connected to its results.
Calcagno's work later pivoted in terms of content area, moving from foreign policy to artificial intelligence, but he retained his desire to translate between the qualitative and the quantitative realms of life. Moving into the power of machine learning and society's relationship to its methods, the U.S. Government took him all the way to the U.S. Secretary of Defense's Office, and then later The White House brought him in as a non-political advisor on artificial intelligence policy. After working alongside the best and brightest minds in the Pentagon and The White House, Calcagno found himself eager to continue growing across sectors. He's now exploring not only the public sector, but the private sector's contributions – looking at how financial systems operate, how product development works, and how our societal relationship to the digital economy scales in various ways.
Not super HR-ish you might think? Well, as it turns out, a lot of this data and algorithmic application is exactly what's defining the future of organizational people strategy.
"A whole lot of this work helps me understand novel ways to better support people - both internally within an institution and externally around the world," he told HRD. "Quantitative and qualitative analytics are integral to build trust within teams, to advise high-level executives, and to understand the use of machine learning with ethics and privacy front of mind." At Calcagno's present company, they focus on removing bias from data sets & computation, building more equitable products, and supporting businesses of every size find their way online to generate revenue in today's new economy. Calcagno finds that many machine learning applications provide insights that help companies and their customers not only survive in a changing environment, but thrive.
But Calcagno isn't all data. His career in strategy and its relationship to people has led him to believe in the inherent good within individuals – and how to encourage that passion to drive societal progress.
"I think that what influenced me throughout the various places I've served and worked is that most everybody is trying to do good, actually," he added. "The important thing is to make sure that we make thoughtful frameworks and systems that support equity. One of the biggest priorities that my current company is ever presently working on is building more opportunities to honor diversity, creating equitable spaces, and actively including everyone. It's not just a one stop effort – as in you've hired a certain number of folks that have a particular cross-sectional identity and you're done. It's more fluid and personal. I would say a lot of this is consistently finding that we all can evolve in more equitable ways."
He went on to encourage, "Each of us must take actionable steps towards those goals. Regardless of whether one is working in a private company, publicly in the government or the military, or anything in between, taking a 'day one' mentality and moving towards the future that you want in an active way is vital and simply cannot wait." Calcagno himself started a scholarship for U.S. Naval Academy students seeking to broaden their education abroad, focused on raising up a diversity of voices with historically less access to capital.
Calcagno's military training prepared him for a lot in life – not least how to communicate effectively in intense, time-sensitive situations. Much like the world of HR and People Operations, being able to be concise, yet inspirational, is key to leadership. Looking back on his time serving in the U.S. Navy, Calcagno revealed that a major takeaway for his strategy career was how to pass on key data simply, without compromising the original message.
"From my military background, there are these memos you write in the Navy called a 'Naval Message,'" he told HRD. "They're pretty formulaic – and frankly they're not the most illuminating prose you've ever read - but there is value there. They exemplify a very actionable way to get across an idea. They contain the time, place, situation…a number of potential points of action. I take a not too dissimilar approach in my work still today, finding ways to be as actionable and as right-up-front as possible. Whether you're suggesting something to a company executive, a government principal, or a peer, success is more likely when you come with a thoughtful incumbent solution up-front and funnel as many functional alternatives to that person as you can - and use your data and analysis to inspire innovation."
*This article was conducted with Mr. Drew Calcagno in a personal capacity. The opinions contained may not necessarily reflect those of Google, the U.S. Government, or its Departments.*