Is it something we can amend, or should we look for alternative recruitment methods?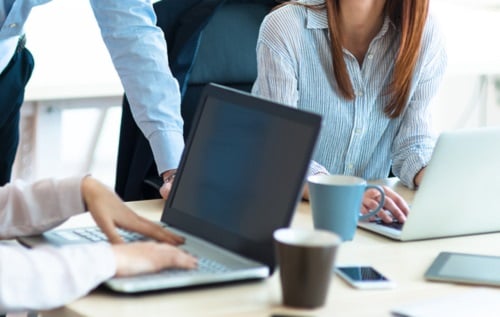 "The idea of Unbiasify sprang from my experience of interviewing a lot of people on a regular basis and realizing that the majority of candidates I was talking to weren't going to be moving forward in the process," explained Hauck.
"This put me in a situation I didn't expect. If I interviewed 100 people a week, I'd probably only send 10 to my clients. This left me with 90 people who I created a small interaction with that are actively looking for a change of employment. A lot of times the candidates would come back and ask me for advice on why they hadn't gotten further, and ask what they should do to increase their odds."
Hauck explained how he heard about candidates changing their names on their CV to see a drastic difference to their call backs.
"People were essentially whitewashing their names to increase their chance with employers," continued Hauck. "A friend whose name was actually called Mohammed changed it to Hakim on his CV; he started getting call backs straight away – as if he'd changed his entire resume though in reality all he'd amended was his name.
"I thought this was totally unfair and there should be a better way to go about this. People shouldn't have to change their names, they should be getting calls based on the content of their resume. So, working at another company I expressed this frustration, as it's always been in the back of my mind."
After working with a developer, the project snowballed into Unbiasify, Hauck explained. He received contributions from random people on the internet who were looking at how to programs and wanted to put their skills to use on a real project. The tool has now been downloaded by major players in the Toronto tech scene, such as Shopify, and it's only going from strength to strength.
To hear more about Unbiasify and learn how to really eradicate prejudice form your hiring process, Martin Hauck will be speaking at HRD Canada's upcoming HR Tech Summit, on June 26th and 27th in Toronto.
Related stories: