One HR tech firm has built diversity philosophy into the data and analytics tool they deliver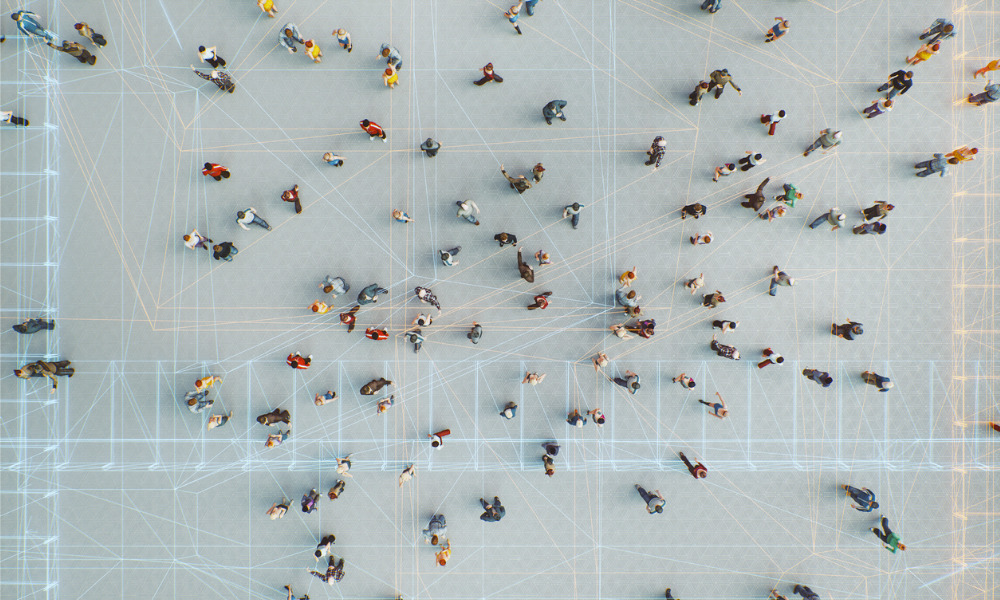 After a summer spent reassessing diversity and inclusion at every level of our society, many organizations are looking to ramp up their efforts to create truly diverse, inclusive workplaces. The challenges to building meaningful diversity are manifold, though. One HR Tech firm, though, has redoubled its commitment to diversity and delivered big for its clients through an emphasis on data.
HRWize has long kept diversity at the forefront of their decision making, both internally and in the functionality of their platforms. HRWize's president, Sally De Rosa, says that approach stems from the qualitative lived experience of herself and her team. It's informed the partnerships they seek out with leading organizations and resulted in an HR tool that can use data and quantitative analysis to inform and measure an organization's efforts to elevate diversity and inclusion in the workplace.
READ MORE: Are Canadians facing a bleak future in retirement?
"Our focus on diversity stemmed from being a female led organization in a male-driven industry where gender inequalities are still very prevalent," De Rosa says. "I very quickly became aware of the struggles and biases that I would have to face to move the company forward and wanted to ensure we didn't continue to perpetuate those mentalities. It was then a very easy transition into embracing full diversity awareness especially through the current movements happening in the world today."
De Rosa says the HR Tech firm actively seeks out clients and partners who share their vision for organizational diversity and inclusion. From that base of shared philosophy, HRWize strives to give their clients a toolset that can obtain usable HR data that will be transformed into business insights. The goal, De Rosa says, is to give an organization an unbiased view of their own internal diversity, inclusion, and equity. It drives organizations to be more conscious and make more inclusive decisions that will better serve their stated goals.
READ MORE: 4 in 5 Canadians prefer this over a higher salary
Jessica Johannson, chief people officer at Tucows, is one of those clients that shares HRWize's philosophy. In her role she's developed programs designed to help her people bring their most authentic selves to work building flexibility into Tucows' benefits programs that acknowledges just how different the needs of each employee are. She says, though, that building diversity and inclusion takes more than just retooling benefits.
"It takes knowledge," Johannson says. "We are very proud of our learning and development team at Tucows who continually curate new training programs focusing on emotional IQ, an understanding of the history of inclusion issues. Ensuring that knowledge exists across our employee base is the primary challenge and it's one we're addressing head on."
Tech has played an outsized role in this process, Johannson says, especially as her workforce has gone remote during the COVID-19 pandemic. HRWize, she says, has given her and her learning and development team a firm base of knowledge they can use to assess and reassess their diversity and inclusion efforts.
Sally De Rosa says an emphasis on unbiased data and reassessment was intentional in the HRWize platform as many organizations, she says, can fall into the trap of "resting on their laurels" when it comes to diversity. One solid initiative or widely-praised success might not be followed-up on, or assessed for its real impact on the ground. Management might give themselves a pat on the back without fully knowing how successful they've been. De Rosa says her platform empowers HR to find out how well they're doing and develop solutions to do even better. Johannson agrees.
"They've been a godsend for us," Johannson says. "They've been a true partner, they've been agile in customizing the tool and providing a single location for all our employee data. We can generate reports in the blink of an eye…this means we can really open the curtains and be transparent about how we're doing in all of our HR goals, especially in diversity and inclusion."