Over six in 10 spending all of their net pay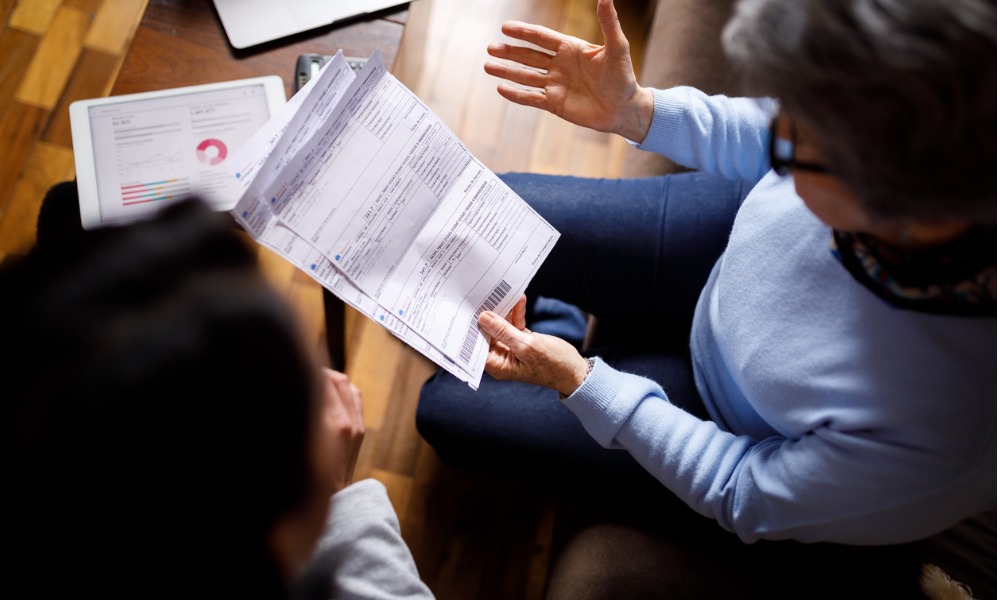 Canadians are far more stressed about their finances this year compared to the previous 12 months, according to a recent report.
Overall, 37% of Canadians are financially stressed, a 20% jump from last year, finds the National Payroll Institute's (NPI) Annual Survey of Working Canadians.
And 35% of the growing stressed cluster actually earn more than $100,000 per year.
"The frightening reality of this storm is that the contributing factors to financial stress are becoming more challenging than ever for Canadians to overcome," said Peter Tzanetakis, president of NPI.
"Reducing debt, saving more and spending less are the primary factors determining if individuals are financially comfortable, coping or stressed. With interest rates, inflation and the cost of living all continuing to rise, for many working Canadians navigating these factors have negatively impacted their financial wellness, and they need to take immediate and urgent action to keep from being overcome."
Two in five (40%) Canadians cite money as a leading source of stress in this year, according to a previous report from FP Canada.
'Overwhelmed by debt'
Amid the financial crisis, many Canadians are unable to save any money, finds NPI's survey of 1,500 working Canadians conducted between July 21 and Aug. 1, 2023 by Canada's Financial Wellness Lab.
Over six in 10 (63%) spend all of their net pay, and 30% spend more than their net pay. These numbers are worse than at any point in the past 10 years, according to the report.
Among those financially stressed, 66% are living paycheque to paycheque and 50% are overwhelmed by their debt.
This is taking a toll on workers' mental health and performance at work. More than half (55%) of Canadians in the financially stressed cluster admit that they feel more isolated due to the rising costs of living. And 40% have been unable to keep financial stress from negatively affecting their performance on the job.
The average Canadian worker spends 33 minutes every day thinking about their finances while at work. This equates to $45 billion dollars in lost productivity to Canadian employers, says NPI.
As Canadians struggle with their finances, more than half (52%) went to work unwell to avoid losing wages and 46% have taken on more hours or extra shifts at work, according to a previous report from HR software provider Ciphr.
"These results underscore how serious the storm is," says Tzanetakis. "Hoping that it will somehow pass or ignoring how it is affecting you – or, for employers, your business' bottom line – is not a solution and could even make the situation worse. On the contrary, immediate action is needed, including making some difficult choices with regard to financial habits, to weather what is still ahead.
Financially stressed workers are costing employers billions of dollars, according to a previous report.
Canadian employers can help workers
Canadian employers have the ability to help employees with their finances, according to NPI. They can do this by:
Encouraging employees to automatically direct a portion of their pay into a savings accounts, which can be easily set up by payroll; and
Investing in payroll professionalism to prevent unintentional payroll delays, which 65 per cent of the stressed cluster would have difficulty managing.
WellRight, a corporate wellness platform firm, also notes that one of the best ways to reduce "money-related anxiety in the workplace" is to "implement financial wellness programs".
"These initiatives aim to educate employees and improve their financial literacy, giving them the tools they need to handle their unique financial situations with confidence. That way, they can take money management into their own hands, using what they know about financial planning to develop smart habits that reduce stress."