Employers have 'tricky balancing act to achieve' in addressing stressed employees, higher turnover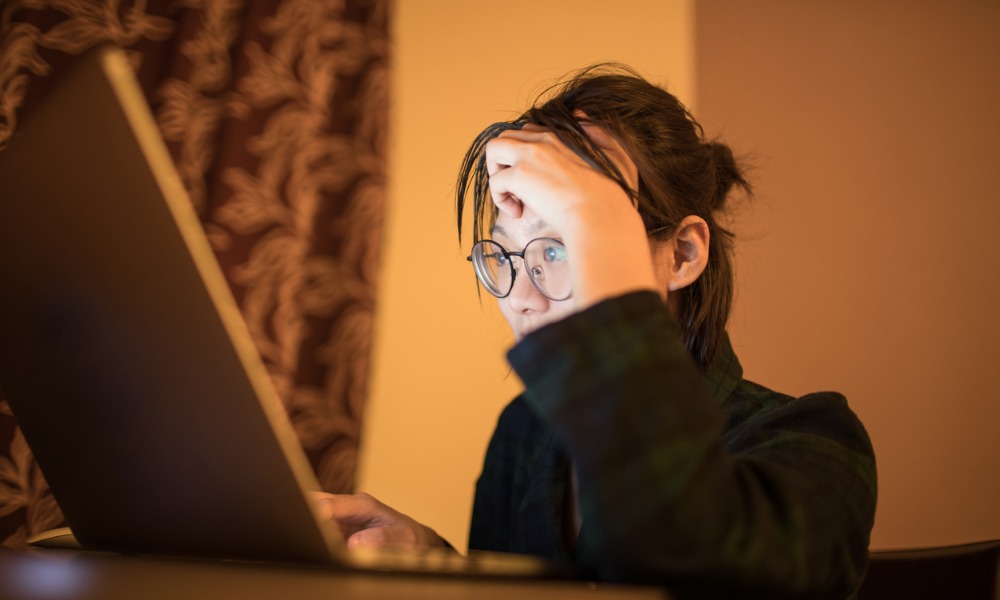 Employees are going to work sick, working more hours, and asking for pay increases as the cost-of-living crisis hit them hard, according to a new report.
HR software provider Ciphr found that 76% have felt stressed or overwhelmed about the cost-of-living increases in the past six months.
Nearly half of them (43%) admitted that they struggled to pay bills or buy food, as 52% said they lost sleep because over money worries, found the survey of 1,000 employees in the UK.
As a result of these challenges, 79% said they had to cut down on household spending, while 26% said they had to take time off work because of stress.
These findings indicate that employees are still in the grip of an "incredibly challenging cost-of-living crisis," according to Ciphr chief people officer Claire Williams.
"For many people, increases to their living costs doesn't only mean a reduction in their disposable income, but it also affects their ability to keep on top of bills, pay for childcare, fill up the car with petrol, put the heating on, pay the rent or mortgage, or buy food. This can cause a huge amount of stress and anxiety, which can in turn impact health and wellbeing," she said in a statement.
Workplace impact
The challenges faced by employees are also changing their needs and behaviour in the workplace. In the past six months, the respondents said they had to take on the following measures:
Went to work unwell to avoid losing wages (52%)
Taken on more hours or extra shifts at work (46%)
Asked for a pay rise (31%)
Requested remote work or more remote workdays to reduce commuting costs (24%)
Asked employer for help or wellbeing support (21%)
Asked for a promotion (19%)
Reduced or cancelled personal insurance cover (17%)
Reduced employee pension contributions (14%)
Asked for extra employee benefits (13%)
Requested access to an earned salary advance scheme (12%)
Asked for a "one-off" cost of living payment or bonus (10%)
The number of employees reporting to work despite feeling unwell and those taking on additional hours has also increased since last year, according to Ciphr's findings.
"It is concerning to see that more and more employees are feeling compelled to work when they may not be well enough to do so, due to the financial impact of taking time off," Williams said.
"Some of these workers may not be entitled to statutory sick pay under the current SSP (statutory sick pay) system, while others simply can't afford to live on the current rates of SSP pay or wait the qualifying time to get it."
While some employees are asking for more hours at work, there are others who are taking it a step further by taking on an additional job (19%) to keep them afloat amid financial challenges, according to Ciphr's findings.
Some 11% of the respondents also said they changed employers in the past six months because of the cost-of-living crisis, while 34% said they are "actively" job hunting.
What can employers do?
Most employers are already aware of the impact of the rising living costs to their employees, according to Williams, who said many have already responded by increasing pay or bonuses, and by providing wellbeing support or extra benefits.
But as some employees re-evaluate their career decisions, employers could be seeing turnover challenges soon.
"Employers do have a tricky balancing act to achieve. They may already be seeing staff turnover increase as employees seek work elsewhere for more money, as well as their own running costs rising," Williams said.
When salary increases aren't a viable option, the Ciphr CPO suggested "fully exploring" all existing employee benefits.
"It's also worth investigating benefits that have a low-cost impact to employers but that can help employees spread costs through loans for technology purchases, travel tickets, bikes, and even cars," she said.
Employers can also offer financial wellbeing seminars with the help of benefits providers, as well as extend helpful tips and information from online resources, according to Williams.
"Above all, employers need to be mindful that everyone's situation is different. Not everyone is being affected by the same financial pressures equally, and not everyone is coping with the stress of this situation in the same way."