Mental wellbeing shouldn't be contained in one week's worth of talks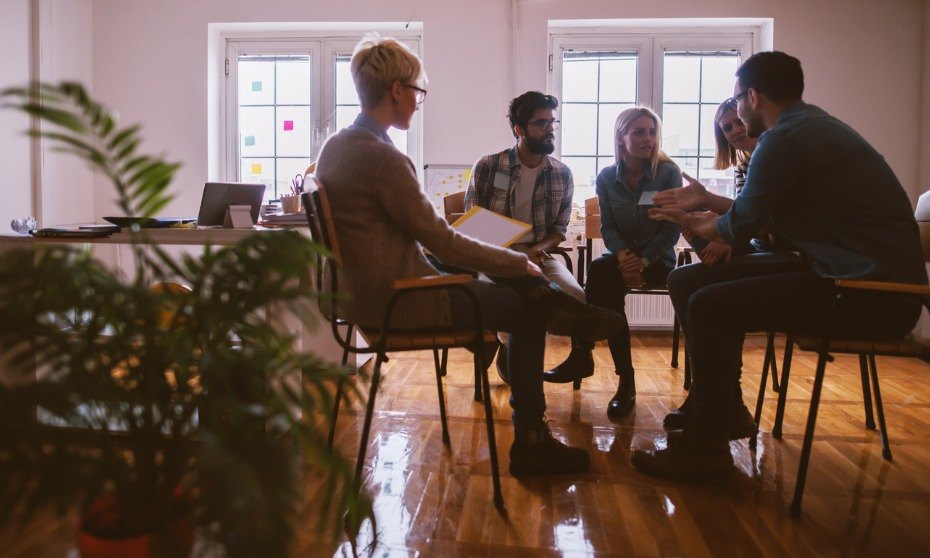 Mental Health Week might be at an end, but at Canadian law firm Aird & Berlis, the conversation is far from done.
In fact, the focus on mental health at the firm is a never-ending initiative. In 2017, Aird & Berlis developed an internal mental health strategy that was year-round - and ahead of the curve. At the 2018 National HR Awards, the innovative program took home took home the Medavie Blue Cross Best Mental Health Initiative Award, which showed the firm was on the right track - according to Andrea Skinner, Diversity and Inclusion Partner.
"We have seen, and believe in, the positive impact the initiative is having in terms of education, awareness, support and engagement," she added. "The ultimate goal is to stay connected to, and supportive of, the realities of the people in our workplace."
It may sound like a simple thing, but Skinner says in a corporate environment "it needs to be a priority in order for our firm to be successful in terms of attracting and retaining members and being able to serve each other and our clients to our potential."
Based on statistics now familiar to many Canadians, the Centre for Addiction and Mental Health states on its website that one in five Canadians will experience a mental health or addiction issue in any given year. As such, Aird & Berlis decided they needed to open up an internal conversation around mental wellness, Skinner revealed.
"Lawyers and staff within our firm recognize these struggles with friends, family members and in ourselves," she added, adding the primary objectives in developing the strategy were three-fold: to foster a healthy and productive workplace through educational activities, reduce stigma and to be more inclusive.
Skinner says the firm tries to include things that resonate with its members. The strategy has seen speakers like TSN sports journalist and depression sufferer Michael Landsberg, Michael Bryant, executive director and general counsel at the Canadian Civil Liberties Association, and professionals from the medical community and from within Aird & Berlis. Skinner says they've seen the stigma start to lift and now "we are witnessing small changes to our workplace conversations."
Earlier this year, a former partner of the firm gave a powerful and personal talk about her family's mental health journey, which Skinner called "a true testament to the success and growth of the strategy."
"Her presentation was able to raise significant awareness and appreciation for mental health issues, with no stigma or judgment. People still comment regularly on the impact this presentation has had on them."
The firm also offers resources on a regular basis, including popular Pilates and yoga classes. Each year, the firm hosts a week-long mental health initiative in May that is also well-received. Skinner, whose role includes developing and implementing firm strategies around diversity and inclusion initiatives, as well as serving as a confidential resource and advocate for lawyers and staff in respect of diversity, inclusion and equality issues, says her goal for May 2020 is to include more input from other team members and see what a larger team of fresh eyes can bring to the table.
The best overall advice for dealing with mental health in the workplace is to be present with your employees, and to maintain an open line of communication, Skinner advises.
"Offering assistance in a proactive manner is often the best way to assist employees and address workplace concerns," she says.
And it doesn't all come down to what an employer is legally required to do. Aside from any legal obligations, Skinner says knowing your employees is the most effective way of noticing issues or behaviours which may be red flags for mental health issues. It also allows employers to deal with small issues - for example, inter-personal workplace conflicts or stress from an employee's personal or family life - to be identified and addressed before they become bigger issues, she adds.
"We have purposefully increased education and awareness about mental health issues. We do this because the research shows that promotion of mental health and early intervention for mental health issues and diseases is better for our employees and for the firm."