What are the legal pitfalls in temporary layoff provisions in Canada's employment standards laws?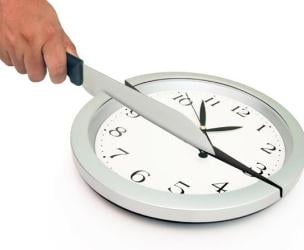 Even though each Province enacts its own employment standards laws, they are similar if not the same across the country. It is noteworthy therefore when courts interpret similar provisions differently. A recent Ontario decision,
Trites v. Renin Corp
. [2013] ONSC 2715, concerning the temporary layoff without pay provisions in that province's
Employment Standards Act,
2000
was a startling reminder that depending on which province you are in, our courts take different approaches when interpreting temporary layoffs. In some provinces like Ontario, courts have held that the layoff provisions in their employment standards legislation suspends the common law notion of constructive dismissal; other provinces like British Columbia have held these sections merely regulate employers on the permitted length of temporary layoffs, if employers already have the contractual right to temporarily layoff their employees without pay.
At common law, one of the fundamental terms of employment relationship is the employers promise to pay an employee to attend work. Thus, if an employer lays off an employee, even temporarily, and the employee has not previously agreed that the employer would do so, the employer is deemed to have constructively dismissed the employee, thereby entitling that employee to notice, or pay in lieu of notice of termination (commonly referred to as severance). All provinces have enacted employment standards legislation which typically provides a series of minimum standards and other protections for employees. Most of that legislation also have sections that define and regulate temporary layoffs without pay. However, depending which province the employee works in, these employment standards laws may or may not override the common law rule noted above.
In Trites v. Renin Corp. [2013] ONSC 2715, Ms. Trites brought a constructive dismissal claim against her employer when she was temporarily laid off for a 7½ month period. Trites argued that employers, including Renin Corp., were only entitled to rely on the temporary layoff provisions of the Ontario Employment Standards Act, 2000 (the "Act") if temporary layoffs were otherwise permitted by an express term of the employment contract. Since she had never agreed that her employer had the right to lay her off for temporary periods of time without pay, Trites argued that the sections that regulated temporary lay-off did not apply, and therefore her lay-off amounted to constructive dismissal for which she was entitled to severance pay in lieu of notice. In its defence, Renin Corp. argued that the Act permitted Renin to temporarily lay-off Ms Trites without incurring liability for constructive dismissal claims.
In its decision, the Court in Trites made the following statement on Renin's claim: "In my view, there is no room remaining at law for a common law claim for a finding of constructive dismissal in circumstances where temporary layoff has been ruled out in accordance with the terms of the ESA." However, in this case the Court also held that since Renin Corp had not complied with all of the technical requirements set out in the temporary lay off section of the Act, it was not able to rely on them, and so Ms Trites had been constructively dismissed. Consequently Renin Corp was ordered to pay severance to Trites.
For several years now, the law in British Columbia has been equally clear – if the opposite. In BC, the temporary layoff provision of the BC Employment Standards Act only serves to regulate how long temporary layoffs may continue, assuming the employer already has the contractual right to temporarily lay off its employees. Alberta has had conflicting decisions, with earlier decisions in agreement with Ontario's position, and later decisions consistent with BC's view.
For the unsuspecting employer, the temporary layoff provisions in our employment standards legislation are a mine field. On the face of it, the legislation appears to grant employers the right to temporary layoff employees without pay, without incurring liability for constructive dismissal. However, as noted above, depending on which province the employer operates in, this legislation is actually interpreted in one of two ways: either the legislation suspends the common law principle of constructive dismissal (as in Ontario), or they do not. Thus, unless a province's Employment Standards Branch publishes clear interpretive guidelines as BC has done, employers will continue to be misled by the legislation. Even then, as the Trites v. Renin Corp decision illustrates, it may not be easy for employers to determine whether it has complied with the technical provisions of the legislation.
- Nicole Byres
For more information and advice contact a Miller Thomson lawyer at: [email protected].