HR professionals should tread carefully when dismissing an employee who has been caught lying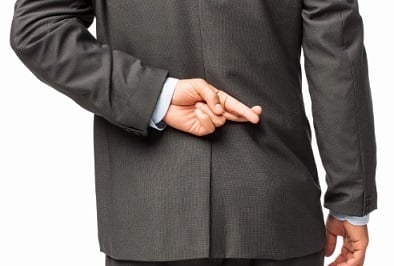 It is fair to say that dismissals for "cause" (where no notice obligations are required by the employer as a result of the employee's conduct) are the exception rather than the rule in Ontario. However, a recent decision from the
Ontario Court of Appeal
demonstrates that even long service employees can still lose their entitlement to common law reasonable notice where they are negligent in the performance of their duties and dishonest with their employer.
In the recent case of
De Jesus v. Linamar Holdings Inc. (Camcor Manufacturing)
the Ontario Court of Appeal upheld the trial judge's decision dismissing the plaintiff's wrongful dismissal action. With 19.5 years of service, Mr. De Jesus, a production supervisor, failed to ensure that a production line was checked for defects on a shift he supervised resulting in significant product having to be scrapped. Mr. De Jesus maintained throughout the trial that the defects did not take place on the shift he supervised. This, despite credible witness testimony that the plaintiff was told the product was coming off the line in a defective state.
Apparently, the plaintiff and his counsel were of the view that unless the employer could provide forensic evidence of the defects and the scrapped product (which wasn't kept by the employer) they could not prove the defects took place. An unwise strategy as its turns out – the trial judge held that there was sufficient and credible evidence of the defects and the plaintiff's knowledge of same to support that the defects occurred on the shift the plaintiff was supervising. The trial judge relied heavily on the plaintiff's dishonesty in support of the cause dismissal – a finding upheld by the Court of Appeal.
With a spotty discipline record, and no credible evidence to support his assertion at trial that he was suffering from personal issues that impacted his work performance, the trial judge determined that there were no extenuating circumstances that could be relied on by the plaintiff to rebut the employer's evidence of the defects, knowledge of same and the plaintiff's dishonesty.
While the employer was ultimately successful in this case, and costs were awarded against the plaintiff, employers should be aware that proving cause for dishonesty is no easy feat. Relying on
Supreme Court
of Canada authorities, employers bear a high onus of proving that the nature and severity of the dishonest conduct gave rise to a breakdown in the employment relationship in all of the circumstances.
The team at CCP can assist employers in assessing whether a case for dismissal for cause can be defended based on dishonest conduct in the workplace as well as defend just cause wrongful dismissal actions. Click
here
for a list of team members who can provide support to employers in navigating this complex area of the employment law.
Related stories:
Dishonesty doesn't always warrant dismissal
How to catch a liar at the office
Want the latest HR news direct to your inbox? Sign up for HRD Canada's daily newsletter.