Death of pedestrian in City lawsuit results in more guidance on OHSA violations, due diligence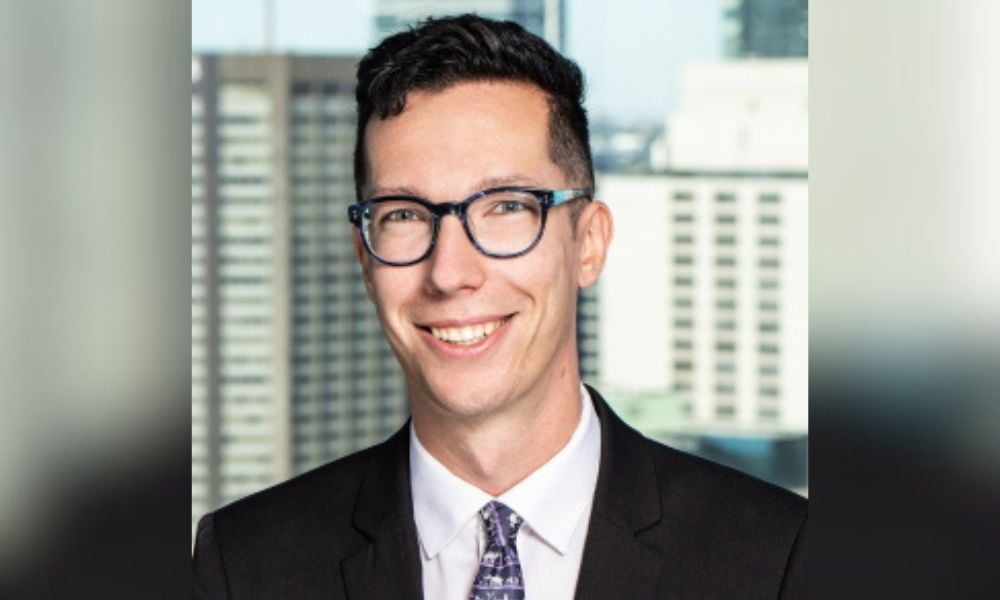 A court decision by the Supreme Court of Canada (SCC) confirmed and clarified what the definition of "employer" is under the Occupational Health and Safety Act (OHSA), in an eight-year-old case involving the death of a pedestrian walking past a public construction project.
The original lawsuit saw the City of Greater Sudbury being charged then acquitted of breaching duties of an employer and as a constructor. It had contracted Interpaving Limited to repair a water main in downtown Sudbury, with the contract stipulating that Interpaving would take control of the entire site as "constructor". The City hired inspectors to oversee the work.
While operating a road grader on the site, an Interpaving employee drove off of the site accidentally and fatally struck a pedestrian; there was no fencing around the project or traffic controllers at the spot, both provincially-mandated requirements. In a series of decisions and appeals leading to the SCC decision this month, the matter of whether the City was an "employer" and therefore liable for the death of the bystander was under debate.
Indirect control still means employer responsibility
Employment lawyer Micah Fysh of Filon Wakely Thorup Angeletti LLP said the SCC judge's decision, while not changing existing law, does clarify for employers what steps they should be taking when contracting out for construction and contractor jobs.
A sticking point in the debate was whether the City's employment of on-site inspectors made it an employer and therefore responsible for site safety precautions. At first city officials tried to avoid liability, CBC reported, by claiming Interpaving was the employer.
In a split decision, SCC judges found that the City of Sudbury could in fact be liable, because they were the employers of inspectors who oversaw the site. While the SCC did not rule on whether the City had performed proper due diligence, they did make several important comments on the issue – which employers and HR professionals should pay attention to, Fysh said.
"Part of why Sudbury was found to be an employer in that case was because they did have inspectors coming in and checking on the work," he said. "The Supreme Court was very careful to say that even though that in part made them an employer that would be liable for issues at that workplace, those visits are an important part of doing your due diligence."
Due diligence important factor in OHSA determinations
Aside from inspector visits, there are other ways for employers to ensure that due diligence has been achieved when contracting independent companies to perform construction work, Fysh explained. Most importantly, as "indirect employers", the employer needs to establish that the contractor has OHSA-compliant safety policies in place, and are following them.
This can be done via inspections, by vetting the company's policies, and contractually.
"This is a tricky issue, particularly with respect to contractors, because the whole reason that we hire contractors is we don't want to have that level of direct control, direct responsibility for the work," Fysh said.
"So I think the takeaway here is that there's still some level of responsibility to ensure that the work is done safely, even when you're contracting with workers. You can't completely rely on the contractors just to get the job done."
In their decisions, the SCC judges outlined other parameters for what constitutes due diligence, for reference in future comparable decisions:
If control was transferred to a contractor because they were better able to complete the project according to regulations and law
If there were adequate steps taken to assess the contractor's ability to comply with OHSA rules
If the contractor's work was effectively monitored and inspected to ensure safety compliance
The City was found to be the "employer" of both Interpaving and the inspectors it sent to the site. As the employer it was responsible for erecting a fence around the job site, and by failing to do so had committed an offence under section 25(1)(c) of OHSA. Therefore the city was liable for the death of the pedestrian, they confirmed. The case will now be heard in front of a lower provincial court for a final decision on whether the City had performed due diligence.
Establishing trust of contractors crucial in ensuring OHSA due diligence
Whether assessing safety policies and internal responsibility systems, or hiring inspectors to visit work sites sporadically or even daily, the duty of employers is to establish trust of their contractors that they are performing work safely and according to law, Fysh said.
"There could be a situation in which having actual inspectors, safety specialists or supervisors checking on contractors isn't necessary, because you have other systems set up that allow you to check that work is being done safely and in accordance with all of the policies," he said.
"Really, it's a contextual analysis of what is required in order to really ensure that the work is still being done safely. Ultimately the purpose is for the employer to assure itself that it can trust and rely on the contractor. So it's not that you're having these inspections or audits because you can't trust a contractor – it's just because you need to make sure that you can trust them."