What happens when harmless fun morphs into something more sinister?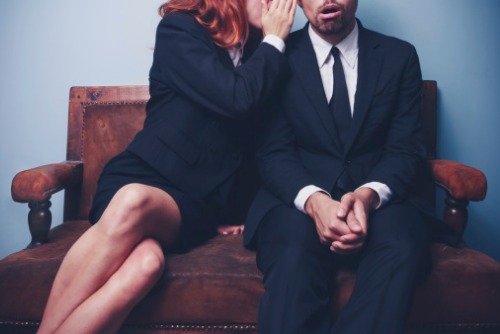 Employees, every now and again, may have a moan about their bosses. Maybe their manager has refused a vacation request, or a team leader sent an abusive email – whatever the scenario, when it comes to staff bad mouthing most of it's just hot air.
But what happens when harmless fun morphs into something more sinister? When should HR step in to deal with a potentially toxic employee?
We spoke to Maria Gergin, senior associate at Borden Ladner Gervais LLP and speaker at our Employment Law Masterclass, who had some choice words of wisdom.
"Employees should be reminded of the policies their employer has," she told us. "In these days, with the emergence and prominence of social media, most employers have, or should have, policies that specify their expectations of workers outside of the office.
"These policies should always include a statement which essentially provides the employer with flexibility to take action against an employee if the worker is conducting themselves in a way which will impact negatively on the organization."
Employees will have to sign off on these policies, meaning the employer can simply go back to the signed document and explain how they are in breach of the agreement. Gergin advocated bringing the bad behaviour to the attention of the employee first, explaining how the conduct is unacceptable and should cease immediately.
"I have to say, these types of cases are assessed on a case-by-case basis," added Gergin. "When dealing 'bad mouthing employees' we have to look at the forum; is it being done online or in public? Is it being done to one of the employee's friends, for instance?
"There are cases I've seen in which, depending on the seriousness of the worker's conduct, the employer has actually chosen to sever the relationship entirely.