Experts discussed hybrid work at a recent masterclass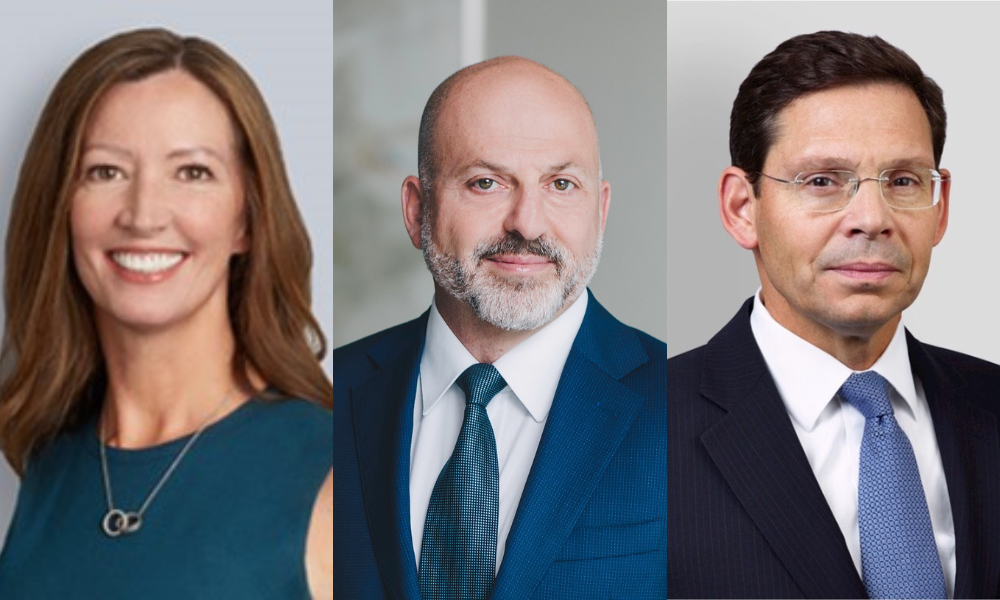 The sustained shift to remote work in the Canadian economy has raised jurisdictional and health-and-safety issues for employers, said a panel of employment law experts at Canadian Lawyer's recent Employment Law Masterclass on terminations, hybrid policies, and workers' rights.
With teams, dispersed across jurisdictions in some cases, provincially regulated employers need to know that they are required to comply with the minimum standards of the location in which the employee is working, said Lisa Goodfellow, a panellist and leader of the labour and employment group at Miller Thomson LLP. An employee in another jurisdiction may have different statutory holidays, work-hour and overtime rules, and termination rights. If working from out-of-country, regulated professionals, such as accountants, financial advisors, or lawyers, may also need a license to do business in a foreign jurisdiction.
The employee's location could also impact benefits coverage, as some plans state that they are only eligible if they live in Canada or in a specific province. "This could give rise to a bunch of issues," she said. Employees could bring a constructive dismissal action, arguing that the terms of their employment agreement have changed. If there's a claim, the employer could also be on the hook for those benefits, or the employee could be without them.
Interprovincial remote work also raises privacy-law issues, said Goodfellow.
"As soon as you start sending personal information across borders – a cross international borders, in particular – [the Personal Information Protection and Electronic Documents Act (PIPEDA)] is going to start to apply on that," she said. "And if you have operations in Alberta, BC, and Quebec, of course, they have their own provincial privacy legislation that will apply."
There could also be tax implications when employees are working from another country, said Lorenzo Lisi, a panellist and leader of Aird & Berlis' workplace law group.
If a US employer has a worker in Canada who has the authority to enter contracts on behalf of the company, that would constitute a permanent establishment in Canada for Canadian income tax purposes, said Goodfellow. In the US, the same is true for employees at a Canadian company who are working in the US for at least 183 days in any 12-month period.
"I don't think, even still to this date, a lot of employers really get, or pay a lot of attention to, the jurisdictional issues that may be in play," said Lisi. "We are starting to see – from a litigation perspective and from a complaint perspective – the rubber hit the road on those."
While employers can add a provision to the employment agreement that dictates which jurisdiction's law governs, that "doesn't necessarily solve the issue," he says.
The jurisdictional issues associated with remote work not only span provincial and national boundaries but over the pandemic, employers have also grappled with how much control they have over an employee's working environment when it is in the employee's home.
Work-from-home inhibits employers from fulfilling their obligations under the Occupational Health and Safety Act, and employers' inability to send workers home or otherwise influence their hours create disputes over overtime claims, says Matthew Certosimo, a certified labour-law specialist and partner at Borden Ladner Gervais in Toronto.
Lisi has advised clients that if they are responsible for an accident which may take place in the workplace, and the workplace is now the home, they must "get a sense of what the workplace is." Some of his clients have had their employees take pictures of their workspace and agree to the demarcation lines between the workspace and the rest of the house.
But employers ask how they are going to regulate performance, whether the employee is working overtime, and all the issues which arise from that, if they are not present, he said.
"This is an area that's going to explode," said Lisi. "We haven't figured this one out yet, folks. It's something that we're going to have to figure out."
As an example of the grey area with which Canadian employment law is currently contending, Certosimo referenced the Quebec Administrative Labour Tribunal decision in Air Canada et Gentile-Patti, 2021 QCTAT 5829. While working from home, an Air Canada call centre employee injured herself while going down her own stairs for a lunch break. The tribunal confirmed that it was a workplace injury, and the employee was eligible for worker's compensation.
"That, to me, is a bizarre result," said Certosimo. "Because how can an employer ensure that that stairwell is safe? And how can they knowingly have accepted the liability?"
"It's a really grey area, obviously, and a real concern to employers," said Goodfellow.
She is advising clients to put a formal remote-work policy in place to ensure employees have a dedicated workspace and things like a "proper ergonomic chair" to try and ensure health and safety to the extent that they can control it. "But they're not going to be barging into anyone's house anytime soon to make sure that they're actually complying with those rules."
Certosimo, Goodfellow, and Lisi participated in the Employment Law Masterclass's opening session "Meeting the legal obligations associated with a hybrid/remote working arrangement and a multi-jurisdictional workforce."
Immediately before the panel, Paul Larsh, business development manager at event-sponsor LEAP Legal Software, kicked off the event with a welcome address. He described his career trajectory from banking to software sales at the $2.6-billion, 30-year company.
"The product has been tried and tested for three decades all over the world," he said. "LEAP is the legal-productivity solution helping law firms all over Canada combine multiple solutions into one. We combined your billing, accounting, legal forms and templates – employment forms included – as well as email and document management integrated with Office 365."
"You're already generating documents and templates in one way or another. You're saving emails and documents somewhere. With LEAP, you'll just be automating all of this. You let the software take over these time-consuming, administrative tasks that you and your clerks are doing every day."