Changes to the Working for Workers Act means employers have to inform staff of surveillance tech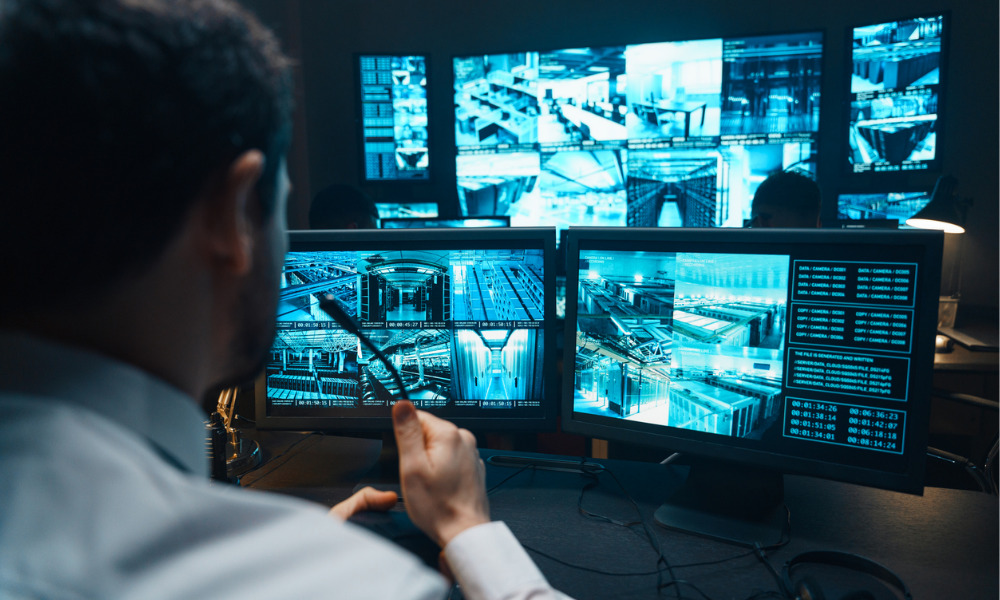 There's a very thin line between monitoring and snooping – as employers could soon learn at their peril. The recent passing of Ontario's Bill 88, referred to as the Working for Workers Act, 2022, brought with it a warning for Canadian HR leaders – if you insist on monitoring your employee online activity, you have to tell them first.
Read more: Holiday blues: How to support staff separated from family overseas
The Act laid down the requirement for employers to formulate an electronic monitoring policy – specifically for companies with 25 or more employees. While the Act doesn't stipulate specifics around what the policy should state, it does say that employers have a legal duty to inform their people of any monitoring before said monitoring takes place.
"In line with the legislation, employers should be prepared to answer the questions of 'who, when, what, why, and how'," Patrick Stepanian, employment law consultant, told HRD.
That's to say, employers should be prepared to justify:
who they are monitoring,
when they are monitoring,
how and why they are monitoring and,
for what purpose the information was obtained and what they can do with it.
"A valid business interest is required and should be clearly stated," he added. "Employers should consider using the least invasive monitoring tools and techniques to meet their needs."
Big Brother is watching – but he needs to tell you first
Employee surveillance is nothing new. The evolution of workplace tech compounded by the shift to remote work led to a surge in monitoring tech. Research from Top10VPN showed a 58% surge in demand for employee surveillance software since the pandemic began – with employers increasingly concerned about productivity in hybrid models.
The definition provided by the Act for electronic monitoring is "tracking employee location and/or activities through various electronic devices such as computers, cellphones, GPS systems, and more with the goal of ensuring that workers are being productive and performing the duties of their employment safely."
If as an employer you are invested in monitoring your employees' online presence, then your policy must detail how you intend to do this. Failure to inform your employees of this won't be taken lightly.
"Failing to inform staff will likely trigger the penalties prescribed by legislation and regulation for non-compliance," added Stepanian. "Employees would likely have recourse through the Ministry of Labour which could result in fines and other actions and could also seek remedy through the courts."
When is monitoring considered invasive?
As of right now, there's no strict laws on what is considered "snooping". However, it's not a great look for employers to start trailing through employee emails – especially when their work laptop could actually be considered a personal one too. Perhaps surprisingly, 90% of employers believe it's acceptable to keep an eye on their workers' communications – compared to 43% of employees who believe the practice is invasive. In the wake of the Great Resignation, where employees are leaving for more lucrative roles, it could negatively impact your brand – and increase turnover – if you begin online "snooping".
"It remains to be seen if there will be further delineation of thresholds and scope to what is considered 'invasive'," explained Stepanian. "For the time being, and, if monitoring is done without conforming to the requirements set by legislation, then it would not be compliant."
Some examples of scenarios where monitoring would likely not be compliant are;
if the monitoring is surreptitious, as in the employee is not aware that they are being monitored.
if the monitoring goes beyond working hours, monitoring an employee's non-work activities.
An alternative to surveillance technology?
Just because you can monitor employees doesn't necessarily mean you should. Of course, it's incumbent of HR leaders to watch what their teams are doing – but snooping on their online footprint isn't always good for morale. Instead, Rosette Cataldo, vice president, performance, and talent strategy from Workhuman, told HRD that a better approach is to monitor goals and performance – not keystrokes.
Read more: Revealed: Five recruitment priorities for 2021
"There is a need to find and see productivity received through our tool by looking at interactions through connections or data that gives you beautiful insights on how people are connecting with each other in a way," she explained. "We're not monitoring keystrokes, we're not monitoring email messages, or number of messages or things like that. Connections that are often driven by taking initiative, that's really the heart of what works. I believe strongly that our clients, because we create culture, didn't feel as though it was a monitoring. We always say we're about human connections, not data collection."
Are you planning to monitor your employees' online activity? Tell us why and how in the comments.