A recent Ontario decision has rendered many bonus policies less effective – here, a leading employment lawyer explains.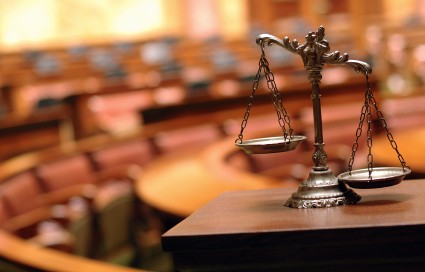 A recent ruling from the
Ontario Court of Appeal
may leave employers questioning the efficacy of their bonus policies – that's the warning from one employment lawyer who says specific clauses aren't always enough to avoid risk.
Here, CCP associate
Brian Silva
explains:
By now we all know that Ontario employers are normally required to provide employees with reasonable notice of termination or pay in lieu thereof when terminating an employee without cause. What is often disputed in the wrongful dismissal context is whether employees have a right to bonus-related compensation upon termination.
To minimize exposure, employers have often included language in their bonus policies requiring employees to be "actively employed" at the time the bonus is paid in order to be eligible for the bonus.
Until recently, it was a commonly held belief among employers that with the inclusion of this type of language, an employee's right to compensation for bonuses that would have been paid during the employee's reasonable notice period upon termination without cause could be avoided.
However, the Ontario Court of Appeal in
Paquette v. TeraGo Networks Inc.
and
Lin v. Ontario Teachers' Pension Plan
, recently held that a term in a bonus policy requiring active employment, without more, is not sufficient to deprive an employee terminated without reasonable notice of compensation for the bonus she or he would have received during the notice period.
The Court in TeraGo set out the process for determining whether an employee is entitled to bonus compensation upon termination:
[30] The first step is to consider the appellant's common law rights. In circumstances where, as here, there was a finding that the bonus was an integral part of the terminated employee's compensation, Paquette would have been eligible to receive a bonus in February of 2015 and 2016, had he continued to be employed during the 17 month notice period.
[31] The second step is to determine whether there is something in the bonus plan that would specifically remove the appellant's common law entitlement. The question is not whether the contract or plan is ambiguous, but whether the wording of the plan unambiguously alters or removes the appellant's common law rights.
…
[46] In summary, the question in this case was not whether the bonus plan was ambiguous, but whether the wording of the plan (which in this case formed part of the appellant's employment contract) was effective to limit his right to receive compensation for lost salary and bonus during the period of reasonable notice.
So what does this mean for Employers? The Court of Appeal's decisions inTeraGo and Lin have left many bonus policies in Ontario without protection for employers as it relates to preventing dismissed employees who have been provided with pay in lieu of notice from claiming the bonus they would have been paid had working notice of dismissal been provided.
The lawyers at CCPartners are well versed in navigating employee terminations as well as drafting and revising employment agreements including bonus provisions and policies that will withstand judicial scrutiny and reduce exposure for employers. For instance, CCPartners' own
Susan Crawford
, successfully litigated a case in 2015 on behalf of National Money Mart before the Superior Court of Ontario where an employee was denied significant bonus compensation on termination due to the clear language he agreed to in his employment agreement that limited his rights to bonus upon dismissal.
You can read our blog about that decision
here
. Click
here
for a list of experienced lawyers at CCPartners who can help.
More like this:
Court restores landmark human rights award
Employers warned about internship obligations
Major OHSA changes imminent