From non-competes to the right to disconnect – employment law changes set to rock 2022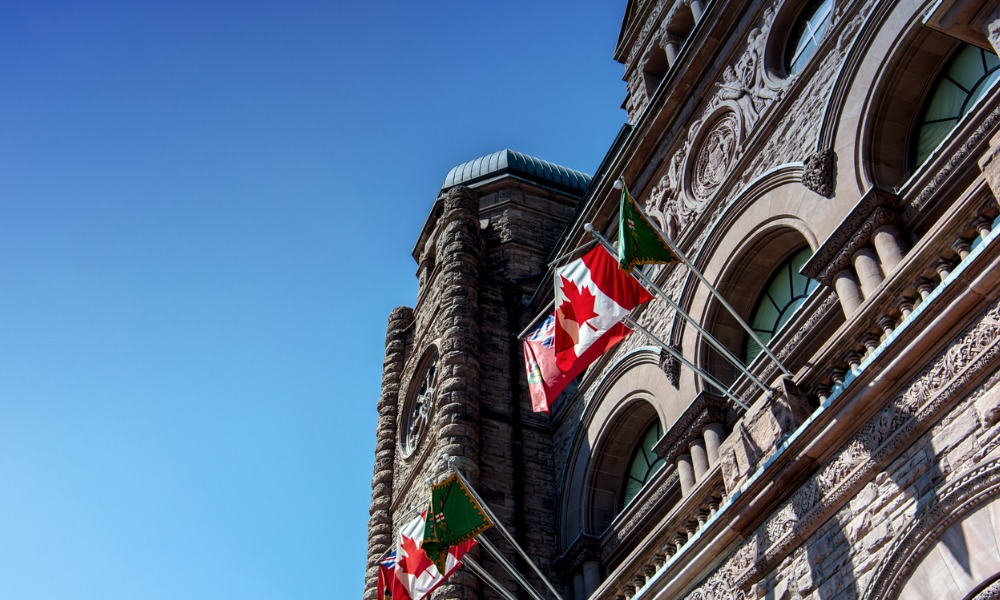 Bill 27, or the Working for Workers Act, has been passed by the Ontario Legislature, and awaits Royal Assent and additional regulations to come in the New Year. The two main components of this bill that employers have been focused on are the elimination of individual contracts of employment permitting a post-employmenmt noncompetition restriction, and the right to "disconnect" from work. Both have the propensity to change the landscape of employment law in Canada and how employers have tended to operate. HRD spoke to Michael Horvat, partner at Aird & Berlis, who talked us through some of the finer points of the bill – and what it's passing could mean for Canadian organizations.
Non-compete agreements
"The non-competition provision is pretty simple and direct," he explained. "It's an amendment to the Employment Standards Act, 2000, which now prohibits an employer from entering into an employment contract with certain levels of employees. that would include what many businesses would have considered to be a standard non-competition provision. The exception would be in respect of certain named executive positions, and in the case such restriction is tied to a sale of a business - where the person who's selling the business is also themselves an employee and the restrictive covenant is part of the sale terms."
Now whilst this is a very important change - it could also be overblown. No one as yet knows the full practical effect and implications the bill could have on regular business operations. As Horvat told HRD, Ontario courts have long been reluctant to enforce highly restrictive non-competition clauses as a matter of public policy, and it's also very expensive to attempt to enforce a non-competition restriction in Ontario, giving many companies pause before even choosing to proceed.
"As such, for the majority of employees in Ontario, including those who may have a non-competition restriction in their current contracts, companies have rarely relied upon such restrictions in practice," he added. "They're very expensive to enforce, without any sympathy from or guarantee of success from a judge. Any injunction is under strict scrutiny from the court, especially one that would preclude an individual form working, as the legal system has long considered these types of provisions to be counter to public policy – and intended to prevent robust competition in the marketplace or to allow an individual employee to sell their labour."
Right to disconnect
The second provision, is a "disconnecting from work" policy, which is intended to prevent employees from engaging in work-related communications, including emails, telephone calls, video calls or the sending or reviewing of other messages, for periods of the workday or work week. This is a much more interesting (and potentially complex) amendment, and the regulations regarding the structure of such a policy are not yet in place. The right to disconnect has already gained momentum across Europe, with France, Portugal and Northern Ireland already rolling out said restrictions. And while it sounds like a good idea in theory – in actuality it's a difficult law to police.
"I think the right to disconnect is coming from a good place," Horvat told HRD. "There are individuals in workplaces who are being constantly called on after work. And these are not necessarily senior people. Therefore, they're completing a lot of uncompensated work after hours. In that sense, the change could work. However, the majority of people being contacted outside of their working hours are likely senior employees, or who must be in constant contact given their positions, or who choose that work structure – and they're being properly compensated for that time.
"After all, if you're the production manager of a company with the minimum 25 employees, you're probably compensated fairly enough that a call at 10 o'clock in the evening isn't a surprise. Having to respond to emails is part of the job – and that expectation is being addressed in their compensation situation."
One of the main issues with the right of disconnect is its ability to be policed properly. Say, for instance, a manager emails their worker after hours – what are the ramifications for that? Is the manager fired? Are they fined? Disciplined? There's no guidelines as to what should occur – meaning any reprisal could be challenged by the law courts.
What's more, if a company is implementing the right to disconnect – surely that signifies there's something wrong with the internal culture itself? From an HR standpoint, if an employee feels as if they're being overworked and underappreciated, will a legal policy really change that? Or should the employer start looking deeper at what's actually allowed this culture of overtime to develop in the first place?
Regardless, as of yet, no regulations have been passed – but it seems as if 2022 will be a year to remember for Canadian employers – and their lawyers.