A landmark decision could spell big payouts for workers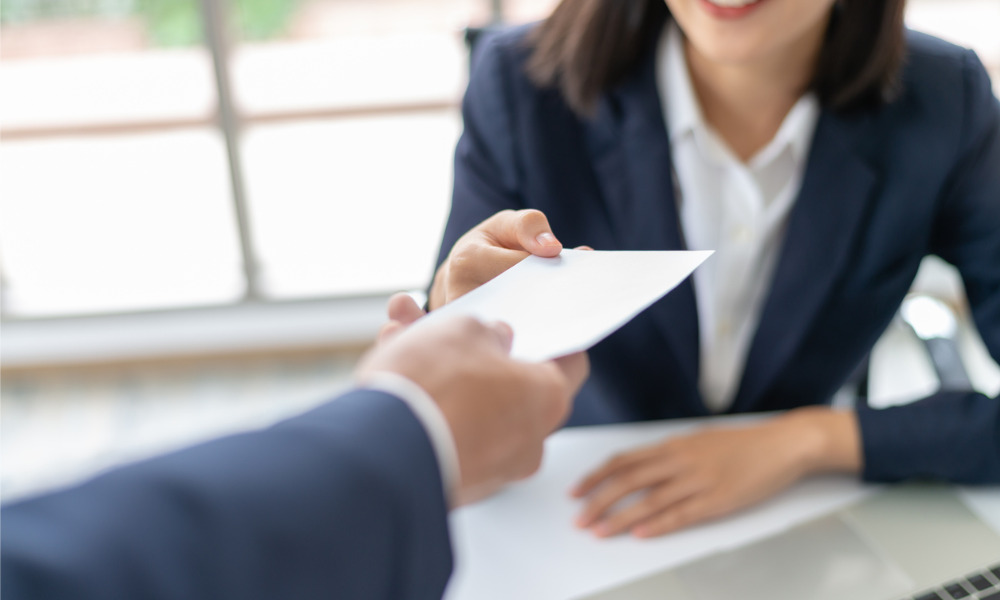 Canadians who have been terminated from work are still entitled to bonuses paid during their reasonable notice period, according to a landmark decision of the Supreme Court of Canada.
The High Court ruled David Matthews – who lost his senior management role at Ocean Nutrition Canada – was entitled to the $1.1m bonus he would have received upon the sale of the company. The acquisition occurred within what would have been his notice period.
Read more: How to calculate reasonable notice
The bonus was part of the company's long-term incentive plan (LTIP) to reward employees for their loyalty and years of service. According to the scheme, the bonus would be paid out to senior staff members in a "realization event"; in this instance, the acquisition of the company.
Matthews, who had been working for Ocean Nutrition since 1997, served the group during a period of change. He alleged, however, that the newly named chief operating officer in 2007 waged a "campaign" to push him out and "minimize his influence," court documents revealed.
The complainant remained with the company even when a new CEO took over three years later. In 2011 – after 14 years of service – the complainant was constructively dismissed, the High Court said.
Under his employment contract, Matthews was to be given a notice period of 15 months. When the company was sold 13 months after he had been terminated, his contract had not in fact lapsed.
Read more: Court of Appeal decision reduces notice period but keeps bonus
"Had [Matthews] been given proper notice, he would have been full-time or actively employed throughout the reasonable notice period," the Supreme Court ruled unanimously in a decision penned by Justice Nicholas Kasirer.
"[Matthews] should therefore be awarded the amount of the LTIP as part of his common law damages for breach of the implied term to provide reasonable notice," the High Court said.
The ruling has made it "virtually impossible to contract out of benefits that would have accrued" within the notice period after an employee has been wrongfully dismissed, said employment lawyer Howard Levitt, senior partner at Levitt LLP, who represented Matthews.