One top lawyer explains why a recent case should encourage employers who are diligent in keeping a safe workplace.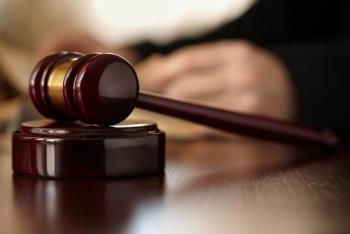 The Ontario Court of Appeal has thankfully upheld the termination for just cause of one Jerzy Wasinski, in a decision that should encourage employers who are diligent in keeping a safe workplace.
Jerzy Wasinski was an electrician who worked for Norampac Inc. for 21 years before his dismissal. The Norampac plant used a piece of machinery called a "smart cart" to transport work-in-progress material throughout the facility. It could work in manual mode with an individual operating it, or it could work in a self-driving automatic mode. Norampac had encoders added to the smart car's operating system in 2009 to allow it to function safely in automatic mode. The encoders are safety devices that measure the speed, direction, and position of the smart cart, to prevent collisions or other accidents.
The smart cart malfunctioned in November of 2010, and accordingly, Mr. Wasinski contacted the company that assisted in the installation, repairs, and maintenance of the smart cart. Leswald Konczyk, a representative of that company, attended to repair the smart cart. Mr. Konczyk determined that the encoders on the smart cart were faulty, and it would take a couple of weeks to replace them. Mr. Wasinski however suggested that Mr. Konczyk could just re-install the software that had been used to operate the smart cart before the encoders were added, and Mr. Konczyk agreed. The clear effect of reinstalling the software was that the smart cart could be operated in automatic mode without the encoders.
Two days later, Mr. Wasinski's supervisor, Mr. Chopin, received an email regarding the smart cart. That was his first indication that the smart cart was running on the old software and was in a "semi-safe" condition. Mr. Chopin immediately inspected the smart cart and found that it was operating in automatic mode without the safety encoders. He stopped the smart cart, and disabled automatic mode.
Mr. Wasinski had received extensive and ongoing health and safety training, and was well aware of Norampac's safety rules specifically prohibiting tampering with or defeating any safety device. Further, Mr. Wasinski had amassed a problematic disciplinary record over the previous three years that included many health and safety rule violations, and progressively serious disciplinary responses, including several suspensions. Accordingly, Norampac made the decision to summarily terminate his employment for just cause.
Mr. Wasinski claimed that he had been wrongfully dismissed and sought damages at trial. Luckily, the trial judge agreed with the company, and held that he made the decision to disregard the employer's safety standards and did not have the authority to do so. The trial judge decided that Mr. Wasinski's disciplinary history indicated an inability or unwillingness to correct his behaviour with regard to observing safety standards set by the employer, and that complying with the employer's safety rules was critical to continued employment. Ultimately, there was no prospect for a viable continuing employment relationship.
Mr. Wasinski decided to appeal the trial court's decision to the Ontario Court of Appeal. There was no issue on appeal regarding the law governing just cause for dismissal, and instead Mr. Wasinski made three technical objections. The Court of Appeal dismissed all of his arguments, upheld the termination, and awarded the employer $25,000 in costs.
This decision supports employers' rights to impose reasonable health and safety standards, and to discipline employees who do not comply. It is important to note that Mr. Wasinski was a long service employee, and while that is normally a factor that goes in favour of an employee, in this case, it was not enough to save his job. The indication from the trial court and the Court of Appeal is that where an employee shows a pattern of inability or unwillingness to obey the health and safety rules of the workplace, that employee is not suitable for continued employment.