Dominic Raab's resignation put spotlight on what constitutes harassment in high-pressure environments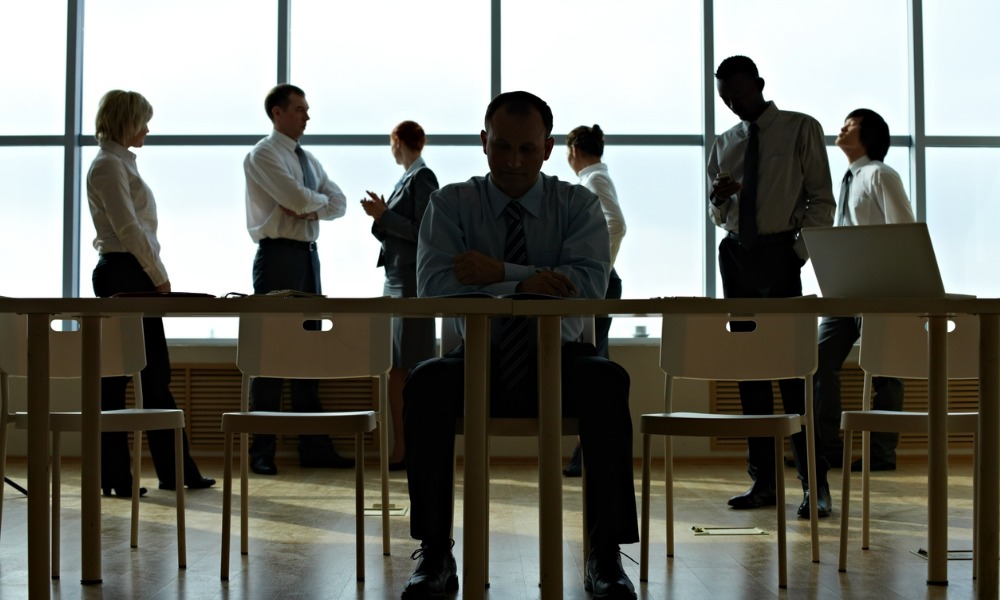 Earlier this month, Dominic Raab, Deputy Prime Minister of the United Kingdom, stepped down from his post after allegations of bullying emerged from Downing Street. An independent report found that two complaints against the senior politician had been upheld – adding that Raab had "acted in a way which was intimidating".
Raab, however, fought back – calling the inquiry "flawed" and accusing a group of civil servants of wanting to oust him.
In a resignation letter, posted on Twitter, Raab apologized for "any unintended stress" colleagues felt as a "result of the pace, standards and challenge" of that particular working environment – warning that "the threshold for bullying is so low, this inquiry has set a dangerous precedent".
That precedent, it seems, is the line between being an assertive leader and being branded a bully, raising some uncomfortable questions for employers. When does assertive leadership stray into bullying tendencies? How can a leader ensure a job is done effectively without coming across as aggressive?
Is it a case of "Keep Calm and Carry On" – or do employers need to take more responsibility in providing a harassment-free environment?
The line between assertive and aggressive
According to 2021 data from the Workplace Bullying Institute, 19% of workers had been bullied, while 61% were aware of workplace bullying. The same study found that 70% of perpetrators of workplace bullying were men, and 60% of targets were women.
Speaking to HRD, Rob Stone, chief people officer at advertising giant Wunderman Thompson, says that there's never been a harder time for managers in dealing with harassment at work.
"Over the past couple of years, we have seen the biggest change in ways of working within organizations," he says. "Remote, flexible and hybrid working conditions have meant that we have needed to redefine the role of a manager. However, I still believe that the core fundamentals have and should remain the same.
"Organizations have come a long way to be more understanding and inclusive of their people. However, this has also created challenges of separating and potentially blurring the line between personal and workplace issues."
Stone, however, is firm in his belief that this line shouldn't be crossed – adding that effective HR management wouldn't allow it to happen.
"I know that people say managers are walking a fine line between being a strong manager verses bullying in the workplace, but I personally believe that these lines should never be blurred," he says. "If you're successfully implementing clear performance coaching frameworks in your organization, then both the manager and employee should be on the same page."
Unintentional bullying
But what exactly constitutes bullying? As with most things in HR, there's no simple answer. A bland, standard definition of workplace harassment is a course of a vexatious comment or conduct against an employee in a workplace that is known or ought reasonably to be known to be unwelcome.
The question of whether or not the behaviour was intentional is much harder to ascertain in many cases.
"It's worth noting that a typical test for bullying is that a person reasonably ought to have known that their words or behaviour would cause another person to be humiliated or intimidated," Dr Melanie Peacock, associate professor of HR at Mount Royal, tells HRD. "Understanding what bullying isn't also helps to illuminate this topic.
"As examples, any reasonable action taken by a supervisor relating to the management and direction of employees, reasonable assignment of work, or minor differences of opinion do not typically amount to bullying.
"Leaders who hold others to expected performance standards and assign work in frank and directive manner may be viewed as assertive, but this isn't usually bullying, as these actions are considered a normal part of employment."
And this is the sticking point for senior leadership. When you're in a position of extreme power, as Raab was, the pressure to get the job done is extreme Balancing the need to be effective whilst trying to avoid allegations of bullying is a hard road to hoe – and in stressful environments, it can be near impossible.
For employers, it's about predicting and mitigating any potential issues before they arise, as well as ensuring that any allegations are dealt with swiftly but sensitively. Ultimately, it doesn't matter what level of seniority an employee boasts when it comes to any bullying claims – HR has a legal duty to investigate regardless.
In a recent interview with HRD, Jay Polaki, founder of HR Geckos, revealed the best way to deal with harassment claims against the C-suite - and revealed the number one mistake HR leaders are guilty of making.
The cost of bullying
Remember - bullying can be costly. The Workplace Bullying Institute estimated that bullying costs employers between $6 and $13 billion annually in lost productivity, turnover, and absenteeism. In order to stay clear of any problems down the line, Stone recommends having defined strategies in place – as well as revisiting any existing harassment policies.
"It's so important to have clear KPIs and expectations in place that are constantly being reviewed and talked about on an ongoing basis," says Stone. "These will completely remove any biases and remove any personal agendas.
"And delivery of these conversations is really important here. If there's issues, then address them straight away. Nine out of 10 times, big issues snowball from small issues that could've been addressed and resolved in the early stages.
"Create an open culture that allows for these conversations and ensure all of your managers are doing them in a humane way."