Senior Director at Culture Amp has maintained her Silicon Valley connections and is urging companies to be better diversity and inclusion leaders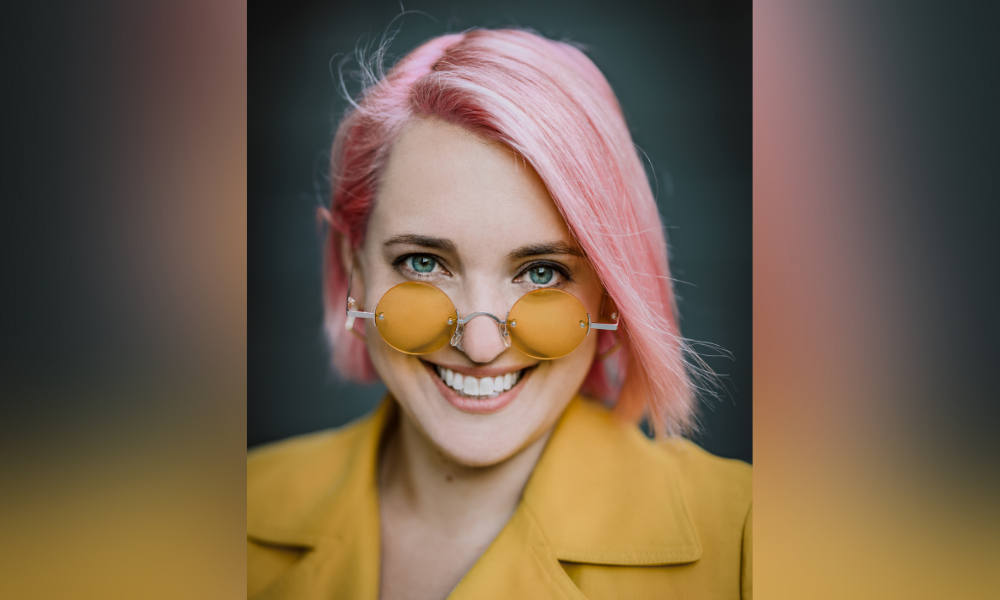 Culture Amp, which is used by more than 4,000 organizations, including Californian tech heavyweights AirBnB and Slack, with a total of 25 million employees, is a platform that helps companies improve employee engagement, retention, and performance.
Since the COVID-19 pandemic began, employers have been dealing with two major issues: transitioning employees from the office to home (and back again) and a growing demand for diversity, equity and inclusion (DEI).
Aubrey Blanche, senior director of equitable design, product & people at Culture Amp, has spearheaded the Australia-based company's efforts in helping clients, which also include Etsy, Oracle and McDonald's, solve those issues.
Her approach is influenced by feminist thought and theory from women of color and the disabled. This has resulted in quantitative gains in both representation for Black, Indigenous, and People of Color (BIPOC) and disabled employees while maintaining gender and LGBTQ+ representation and equity standards. Additionally, Blanche serves as the strategic lead for Culture Amp's work in driving DEI-related business and in the product development approach to support customers on their DEI journeys.
Over the past 18 months, the platform has created surveys focused on mental health and well-being, asking if employees are feeling overwhelmed, how they feel about messaging from company leaders and gauging their willingness to return to the office. Following the Black Lives Matter protests in the summer of 2020, Culture Amp also saw more employers addressing DEI in surveys.
"There's this incredible macro change we're seeing in terms of DEI services and expertise," Blanche told HRD. "Companies in the U.S. are making larger commitments to things like black equity."
Read more: DEI Toolkit: Starting your diversity, equity and inclusion journey
Focusing on DEI also provides a competitive advantage in such a tight labor market, Blanche says. While it may be challenging to build a diverse workforce while companies across the United States endure staffing shortages, already having one in place is attractive to job seekers. More than half (51%) of U.S. respondents said they would exclude a company from their job search if its values and stance on diversity and inclusion didn't match their own beliefs, according to a survey from Boston Consulting Group, The Network and Appcast. The percentage was even higher (56%) among millennials and Gen Z.
"For businesses wanting to evolve, ultimately, our culture is the differentiator," Blanche says. "The workforce is asking for companies to be leaders in inclusion. Companies prioritizing DEI have an advantage in recruitment and retention. The best talent looks like everyone, not just like Mark Zuckerberg."
Blanche's passion for fighting inequality has been burning since the Michigan native was in grad school, earning her master's in political science at Stanford University. Interested in international relations and military strategy, she wanted to improve the experience of civilians in warzones. After leaving academia for the tech space and corporate world, she moved to California and ingratiated herself with fellow entrepreneurs in Silicon Valley.
"I expected this big Hispanic community, but I was one of the only Latinas there," Blanche says. "I was also one of the few women in the startup scene. Combined with being queer and disabled, I felt like the only one in all these situations. I raised concerns with the leadership at my company and they allowed me to work on those issues, designing a strategy to help a system evolve and produce more equitable outcomes."
Before joining Culture Amp in February 2020, Blanche served as global head of diversity & belonging at Australia-based software company Atlassian. In addition, she's been an investor and advisor for various startups in California.
As "The Mathpath," a moniker that combines her love of math and perpetual empathy, Blanche understands the importance of data collection for informing best practices and decision-making. Culture Amp's surveys collect two kinds of data: demographic, which is usually collected during the onboarding process, and experiential, which is collected quarterly and focuses on engagement, inclusion, well-being and effectiveness. Collecting data every three months gives the company time to communicate the responses back to employees and implement changes based on what's been discovered.
"I'm super motivated by interrupting injustices for other people," Blanche says. "My motivation comes from a deep acknowledgement of my own privilege and wanting to give those advantages to other people. It's a magical feeling helping people be the best version of themselves."