40% of employees cited their co-workers as the main reason they love their job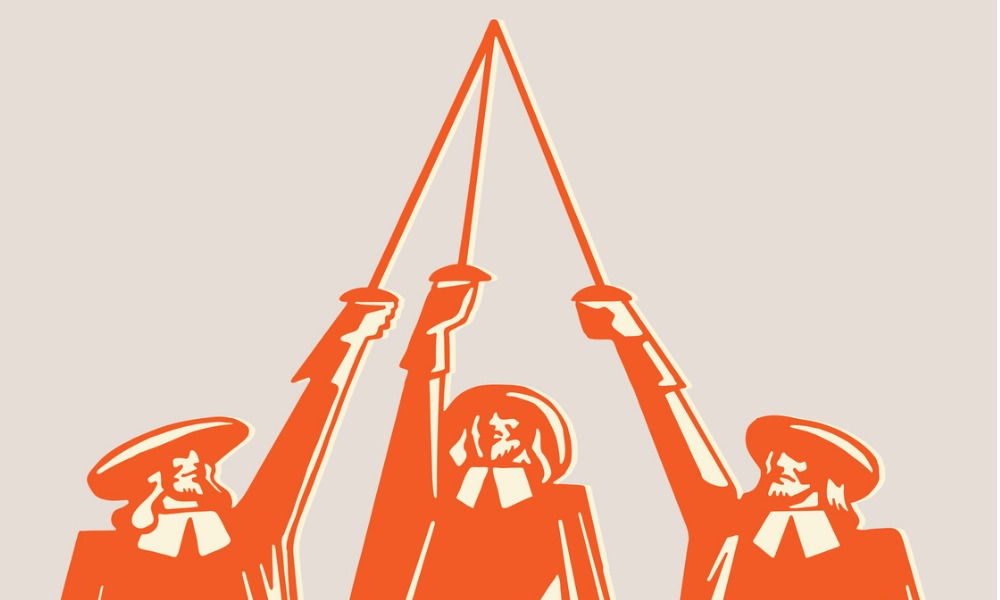 All for one and one for all, right? Inter-colleague relationships are one of the main reasons employees stay with their company. And, when you consider that you spend more time with your co-workers than you do you family, it's easy to see why. These friendships are integral to not only morale but organizational success as a whole – something the pandemic all but put an end to.
In the wake of the Great Reengagement, where employees are leaving in their droves for pastures new, one director believes it's time for HR to reconsider their team building strategies. Emily Zini, senior director of operations at The Escape Game, reminded HRD of the importance of comradery when it comes to morale, productivity, and performance.
Read more: Mining for success: BHP Billiton's global HR strategy
"Everyone knows that keeping morale high is necessary for getting the most out of our teams, but too often team building is seen as an extra or nonessential," she told HRD. "If we want our teams to be fully engaged, ongoing team building is key. Some employers assume once a year is enough to invest in team building. Frequency matters. Hosting a teambuilding event each month is a great way to keep the team connected."
And Zini's not alone in her assessment. In fact, a recent survey from Building Hub found that 79.5% of employees said they're more likely to stay at a company that plans regular team-building events.
"We often forget that team building should happen with more than just our immediate teams," added Zini. "Cross-departmental team building is a great way to break down team barriers and encourage collaboration. As officing set ups continue to change, team building has to change along with it. High quality team building should build connection and trust, regardless of the team make up."
The ROI on building workplace friendships
According to a report from Olivet, employees say they want to be closer to colleagues or have more friends at work then they currently do. What's more, 59% of employees have recruited a friend to work at their current company - while a staggering 10% have actually quit their job just because their friend left the business.
Fostering positive relationships between colleagues may be a good idea, but it's not necessarily easy. Not everyone will get on – and in remote working set up, colleague conflict is actually on the rise. So, how can HR encourage employees to be civil and build some bonds? Speaking to HRD, HR manager Kelly Quinn, of Nurse Next Door, revealed that you should start by defining your company culture and hiring for fit.
"Having a clearly defined company culture is the first step to fostering friendships among your employees," said Quinn. "It's the only way you'll be able to bring a team of like-minded people on board. A lot of companies don't necessarily have a strong culture or they haven't yet identified what their culture is – but what we find is that hiring team members based on our brand and team values is a really good recruitment process.
Read more: McDonald's director of people strategy on thriving in a pandemic
"We align on culture fit before we even go into the details of why someone is a good technical fit – because of that we have a lot of genuine connections among our team members."
According to a report from Virgin Pulse, 40% of employees cited their co-workers as the main reason they love their job – with 66% of staff adding that positive colleague interactions increases their overall productivity. So remember, while it might seem like a non-issue to the C-suite, building friendships in the workforce is not only good for morale, it can actually stem high turnover, improve your brand and even give mental wellbeing a much-needed boost.