Plato once said: "Human behaviour flows from three main sources: desire, emotion, and knowledge."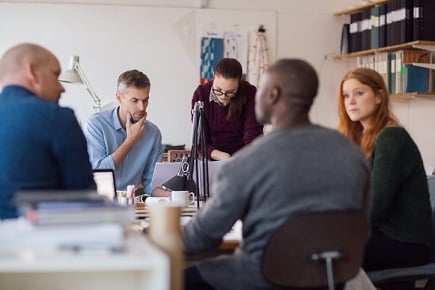 Plato once said: "Human behaviour flows from three main sources: desire, emotion, and knowledge." Mastering the latter helps HR leaders understand the former two; especially when it comes to employee engagement and fostering a healthy workplace culture.
We spoke to Alex Johnson, country HR leader at Cisco Canada, who explained how the company revolutionized their approach to engagement – and revealed why employees are embracing the new system wholeheartedly.
"After some internal research, we learned that a large part of employee engagement emanates from the teams you work on. So, taking this into consideration, we shifted away from a leadership competency model and towards a team and leader outcome design. There are certain outcomes we expect all teams to be achieving, and to help this we encourage a culture of conversation.
"We're focusing on outcomes that are a product of engagement. On a quarterly basis, we issue out a quick survey to all of the individual teams in order to get feedback on how they're dealing with the expected outcomes."
So, how have employees reacted to this new approach to people management? Well, according to Johnson, extremely positively.
"There are two main reasons the new approach has been such a success," he told us. "Firstly, it gives employees a meaningful way to express themselves, in a setting where they know they're being listened to.
"Secondly, we believe that the leader holds the biggest responsibility for their team's engagement – and this approach really helps our leaders to lead. They care more about the people on their team because of this constant feedback. It's a case of changing the conversation from 'Tell us what's wrong with this place and why you're not engaged' to 'What's working well that we need to protect – and what do we need to fix?'"
We asked Johnson how far this new collaborative approach to staff engagement was reflective of Cisco's corporate culture at large.
"Incredibly so," he explained. "We have a 'People Deal' – which lays out what Cisco expects from any employee who works at the company, and conversely what they can expect from Cisco in return.
The reality of it is that some days you're less keen on your job, and other days you think it's great. So, you really have to normalise that – if you just chat once a year you'll be mining poor employee data. Essentially, the more you engage and talk with your employees, the better the outcome."
To hear more on this topic, Johnson will be speaking at our upcoming HR Leaders Summit West, on April 17th 2018 in Vancouver. For more information on our speaker line up and exciting agenda, visit our registration page here.