Company looking to raise over $1M for charity through employees' physical attendance, according to report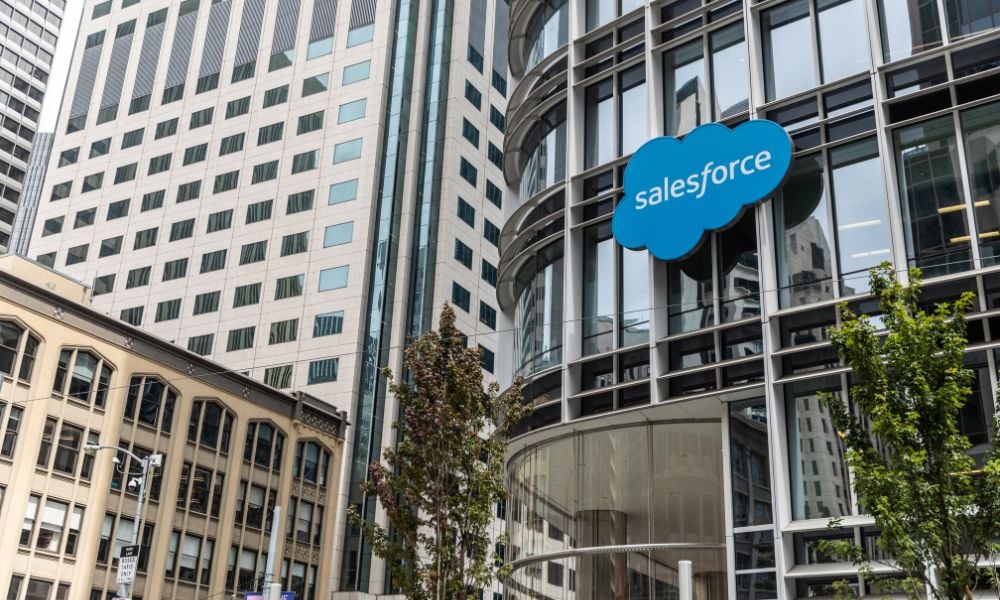 For each day an employee shows up to Salesforce's office, a local charity gets $10.
This is the latest attempt from cloud giant Salesforce in bringing back its employees to workplaces, Fortune reported.
According to the report, the company will donate $10 to a local charity for each day an employee reports to the office between June 12 and 23 in a fundraiser it's calling "Connect for Good." The programme also includes remote employees, who only need to show up at a virtual event to make a donation.
After the two-week timeframe is over, Salesforce will tally the overall attendance and multiply it by $10. Employees get to vote which charity will receive their donations, according to Fortune, which cited internal documents and an announcement from a senior executive on the Salesforce Slack channel.
"By showing up in the office (or for events), you're strengthening connections and creating a positive wave of change in your community," the senior executive said on the channel as quoted by Fortune.
As per the message on the channel, Salesforce aims to raise more than $1 million through the fundraiser and donate a maximum of $2.5 million to charity.
"Giving back is deeply embedded in everything we do, and we're proud to introduce Connect for Good to encourage employees to help raise $1 million for local non-profits," a Salesforce representative told Fortune.
Return-to-office plan
With its fundraiser, Salesforce joins the growing list of employers across the world encouraging staff to return to the office after years of working remotely. Salesforce has in place a return-to-office plan that sees employees come back in the office physically in varying frequencies depending on their roles.
Customer-facing staff report in-person four days per week, product and engineering teams are in-person 10 days per quarter, while there are office-flexible teams who work in-person three days a week. Salesforce's remote staff are not assigned an office, but their working arrangements must be agreed upon by the employee's manager.
"We trust our leaders to know their business and their people — including which jobs need to be done in the office or remotely — and make decisions for their teams accordingly," said Salesforce president and chief people officer Brent Hyder in a blog post.
Salesforce used to have over 79,000 employees globally by the end of 2022, before it laid off 10% or more than 7,000 staff early this year as part of a restructuring plan.