Expert details best practices for relocating, accommodating workers in Canada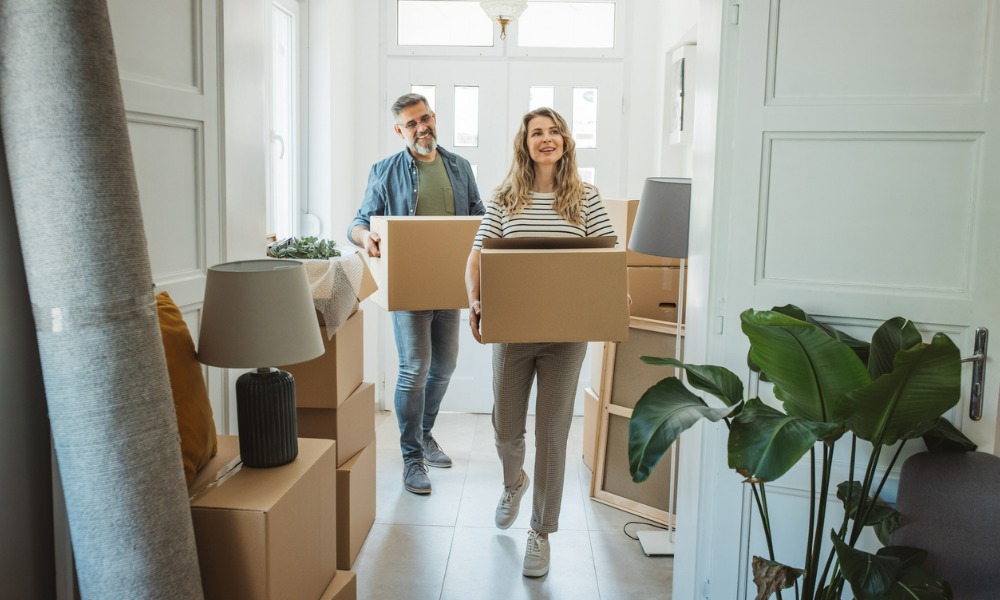 More and more employers are looking to move their headquarters to different parts of the country, according to a recent report.
Over two-thirds (68%) of employers reported an increase in the overall number of employees having relocated in 2022, a seven-point increase from 2021, reported Atlas Van Lines.
Sixty-four percent of companies also reported an increase in 2022 relocation budget allocation, a six-point increase from 2021, while over half (51%) reported an increase in international relocations, up two points from 2021.
But the trend differs for different industries, said Scott Clark, senior director, marketing & business development, Atlas Van Lines Canada, in talking with HRD.
"We're seeing a lot of relocations to the Alberta area in terms of the energy industry. The energy industry has been hurt by recent economic and political trends in Canada, but there is still activity there. So we're seeing that in Alberta.
"In terms of mining and other parts of the energy industry, we're seeing a lot of movement to Alberta, Saskatchewan and the Northern Territories."
Top reasons for work relocations
The COVID-19 pandemic is no longer the top reason for employers to relocate, based on Atlas Van Lines' survey of 584 decision-makers between Dec. 7 and 30, 2022.
Top factors employers cited in the latest survey include:
economic conditions (34%)
lack of qualified people locally/"Great Resignation" (27%)
political/regulatory environment–domestic or international (26%)
real estate market/available housing (25%)
supply chain/shipping/transportation capacity constraints (25%)
More than half (54%) of employers are using job titles to attract prospective employees — up by 35% since 2018, according to a previous report.
Accommodating relocations
When it comes to relocating workers, one factor that employers should focus on is accommodation, said Clark.
"Every accommodation is something that's always an issue when you talk about the relocation industry, because it can vary so much," he said.
Clark noted one successful way of doing it, pulling from his own experience.
"I worked for a company once where they had their own townhouses in that city. And that's all they used it for, transitioning employees who're moving in or out. It was really good; it's really well done."
Meanwhile, other employers are looking to keep relocating workers in a hotel. While this may be convenient because "they have everything they need in the entire suite, and it's all paid for," this can also negatively affect workers' lifestyle, he said.
"Sometimes, it'll impact your work – sitting in that same room every day, with no larger house or community to be part of."
One common trend that Clark is seeing is employers turning to a lump sum model, where they would help their worker with the real estate part of the move and give them cash to get there on their own.
While this might be easier and less work for companies, there's also the risk of employees not spending the full amount given by their employer for the move. Instead, they will settle for something cheaper, and this could lead to them having to face more trouble moving their belongings.
"Lump sum payments, while a trend, do have pitfalls," said Clark.
For a bigger paycheque and better perks, workers are willing to pack their bags and move to a new city, according to a previous report from Robert Half.
More relocations
More relocations may be happening soon, according to the Atlas Van Lines report.
Three in five companies (60%) anticipate an increase in the number of employees relocated overall in 2023, and 58% of employers anticipate budget increases in this year. Fifty percent of companies also anticipate an increase in relocations internationally in 2023.
HR professionals should stay on top of the relocation process, said Clark.
"Moving your family from Toronto to Calgary, there's culture shock," he said, citing issues such as schools, timezones and differenced in property values.
"There's just so many things to think about. There are a lot of inputs that have to go into a successful relocation, from initiation to final delivery… That's where it's going to be a really big issue for human resource professionals."