Phillip Kotanidis, CHRO at Michael Garron Hospital, is no stranger to HR prestige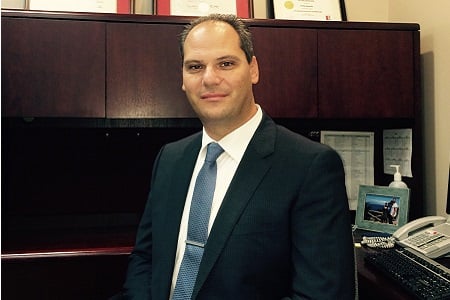 Phillip Kotanidis, CHRO at Michael Garron Hospital, is no stranger to HR prestige. His team was nominated for a 2017 Canadian HR Award for Team of the Year, whilst they also secured one of Canada's top ten culture awards two years in a row.
We caught up with him to ask his opinions on the future of employment in Ontario's healthcare market, technology in the people function, and the life changing impact of experiencing his 'pivotal moment'.
"Asides from the HR team being nominated as the finalist in the HR awards last year, which was very exciting, I would say my pivotal moment happened a lot earlier than that," Kotanidis told HRD Canada.
"It was actually when I met one of my greatest mentors, really early on in my career at University Health Network. He worked at University Health Network too, as a manager – but I wasn't reporting directly to him. Having that resource allowed me to greatly accelerate my learning, but in addition to just expanding my knowledge in HR, it empowered me, made me confident in myself and my abilities even at a young age.
"It really helped me establish not only career type principles, but life principles that have guided me ever since. I think having one confidant, experienced, generous, magnanimous mentor that shares experiences with you can make all the difference. I've seen people who had that and people who haven't; I've been blessed and very fortunate that I had that. I don't think I'd be where I am today if I didn't."
"Ontario right now has a very strong labour market and low unemployment rates. We were seeing shortages in certain labour pools and I think that will continue as retirement approaches in each workforce. I think that it's only going to get worse, meaning we need to really strategize and do workforce planning to ensure that we have in our industry all the healthcare providers trained and ready to go."
Kotanidis explained how the province has an aging patient population, meaning there's higher demand for the people Michael Garron Hospital serves.
"On top of this we have shortages of staffing, so recruitment is going to be a top challenge," he continued. "As for technology, I believe it will play an ever more important role in our world of HR and the industries we support. New technologies out there will make our jobs more streamlined, make us more effective, and make our interactions with people we're recruiting via networks a lot more proficient."