'Right now it is crucial businesses are engaging their teams in two-way communication'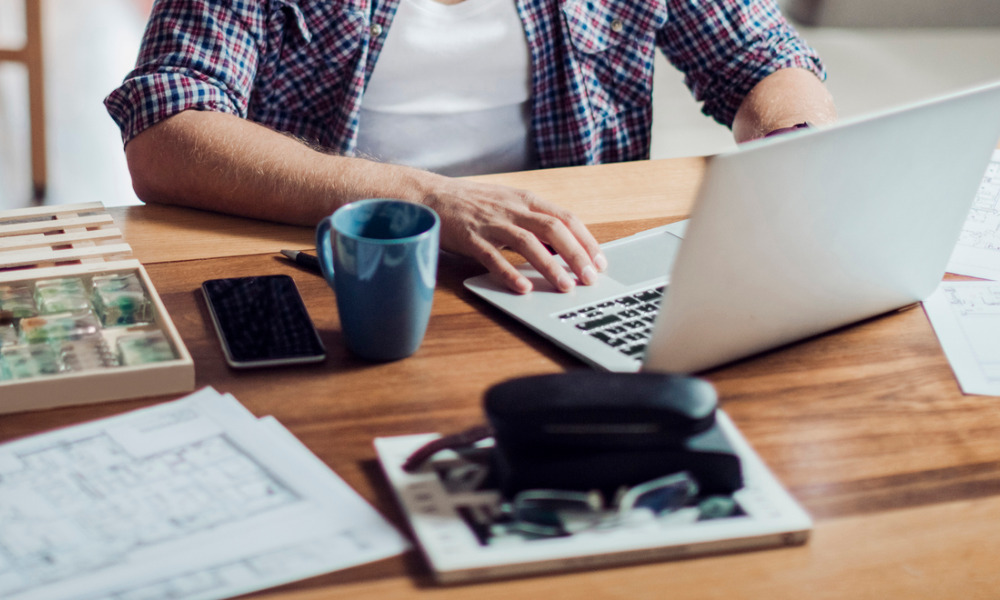 The most important thing managers or individuals can do right now to help their colleagues is to ask: Are you ok?
That's according to Steve Bennetts, Head of Employee Experience at Qualtrics in APJ.
"We should be asking that question weekly, and in some instances even daily such is the rate of change we are all experiencing," said Bennetts.
"We are transitioning to a new world of work, and right now it is crucial businesses are engaging their teams in two way communication."
Bennetts' comments come as new research released by Qualtrics reveals the impact the COVID-19 pandemic is having on employee productivity and well-being in Australia and New Zealand.
The study found that 77% of all workers in Australian and New Zealand are currently working from home, with 12% continuing to work in an office.
For some respondents, the shift to working from home is impacting their productivity. A third of respondents said they feel less productive since they started working from home. In contrast, almost the same amount (31%) said they are feeling more productive.
Moreover, when it comes to employee well-being, there has been a marked rise in anxiety and stress since the COVID-19 outbreak.
Two-thirds of respondents said they are feeling more anxious in the current environment, and 65 per cent saying they were feeling more stressed too.
The study also gives insight into how the current situation is impacting their mental health, with 45% of workers saying their mental health has declined over the last few weeks.
The top five reasons given for this are anxiety (24%), being worried about your job (20%), stress (18%), working from home (9%), and feeling less busy (7%).
To combat the rise in stress, anxiety, and mental health challenges, workers have found engaging in regular exercise most helpful (22%).
As they adapt to working from home for a pro-longed period of time and social distancing measures, setting clear boundaries between work and life (14%) and establishing a set schedule (10%) have also been beneficial.
Additionally, going outside (9%), eating healthier, and engaging in virtual social activity (both 7%) have also been popular choices to lift moods.
Having a pet was also one of the most popular ways to boost wellbeing. Half of respondents said having a pet has helped reduce their anxiety.
For companies looking to improve the wellbeing of their workforce, the study shows regularly communications will have the biggest positive impact. When asked about how their employer has helped their mental health, communication from company leaders and having conversations with peers about my unique circumstances came out on top (13%).
Other actions having a positive impact include having clear expectations (12%), informal team gatherings (11%), and having access to resources (10%).
"Giving employees a chance to feedback, and then acting on that feedback by communicating with employees about what the business is doing to support them and what is expected of them will bridge a number of the employee experience gaps our research found to help boost productivity and engagement."
While working from home is presenting significant challenges for individuals and employers, Australians and New Zealanders are not missing the physical act of going into the office. Saving time (18%) and money (14%) commuting were ranked as the two best things about working from home. Having a flexible schedule (12%), being able to wear comfortable clothes (9%), and spending more time with family (6%) rounded at the top five.
Moreover, the research shows the hardest things about working from home centre around a lack of connection to teams and individuals, and outside distractions.
Respondents said feelings of social isolation (14%) is the hardest thing about working from home, while not feeling connected to your team (9%) also appeared in the top five. Other reasons given include having too many distractions (11%), finding it harder to focus (11%), and feeling less productive (10%).
"For leaders looking to boost team connectivity when everyone is working from home, it comes back to being able to understand the working from home experience and the roadblocks they are facing," said Bennetts.
"To uncover these we need to be asking questions about their personal safety and well-being, roadblocks to getting work done, ways to support them, how they want to be communicated with, and their perception of the current ways of working."