'Our engagement score went up 40% year over year despite the pandemic'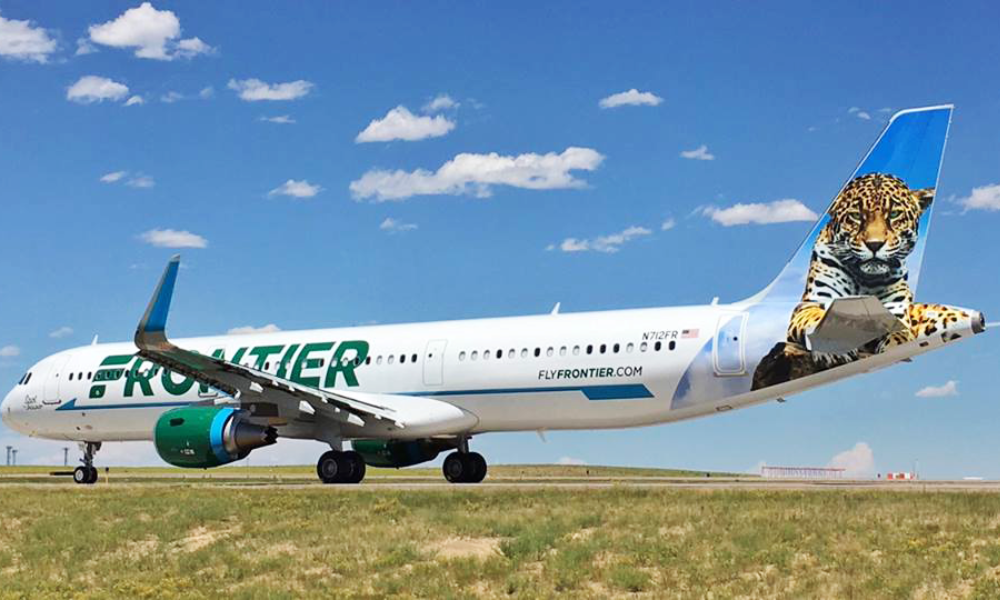 Steve Schuller, VP of HR at Frontier Airlines, has a remarkable track record in leading high-performance HR in organizations. Diversity and inclusion have become hot-button topics in today's corporate world, however Schuller believes there's still work to be done, even within a company as progressive as Frontier Airlines.
"We're focusing on diversity and, Frontier is a very diverse company. The numbers would warrant that. I would suggest that it's probably not fairly distributed – so at some levels our workforce doesn't necessarily reflect the diversity of the communities that we serve."
A clear diversity-led mission
Sensing an opportunity to propel real change, Schuller helped launch their Ascend Management Trainee Program.
"It's a year-long rotational program that's designed to be fed from areas where we do have great diversity within our company - namely our flight attendant population and our business partners," Schuller tells HRD. "The populations within those roles tend to be more diverse than our senior leadership team."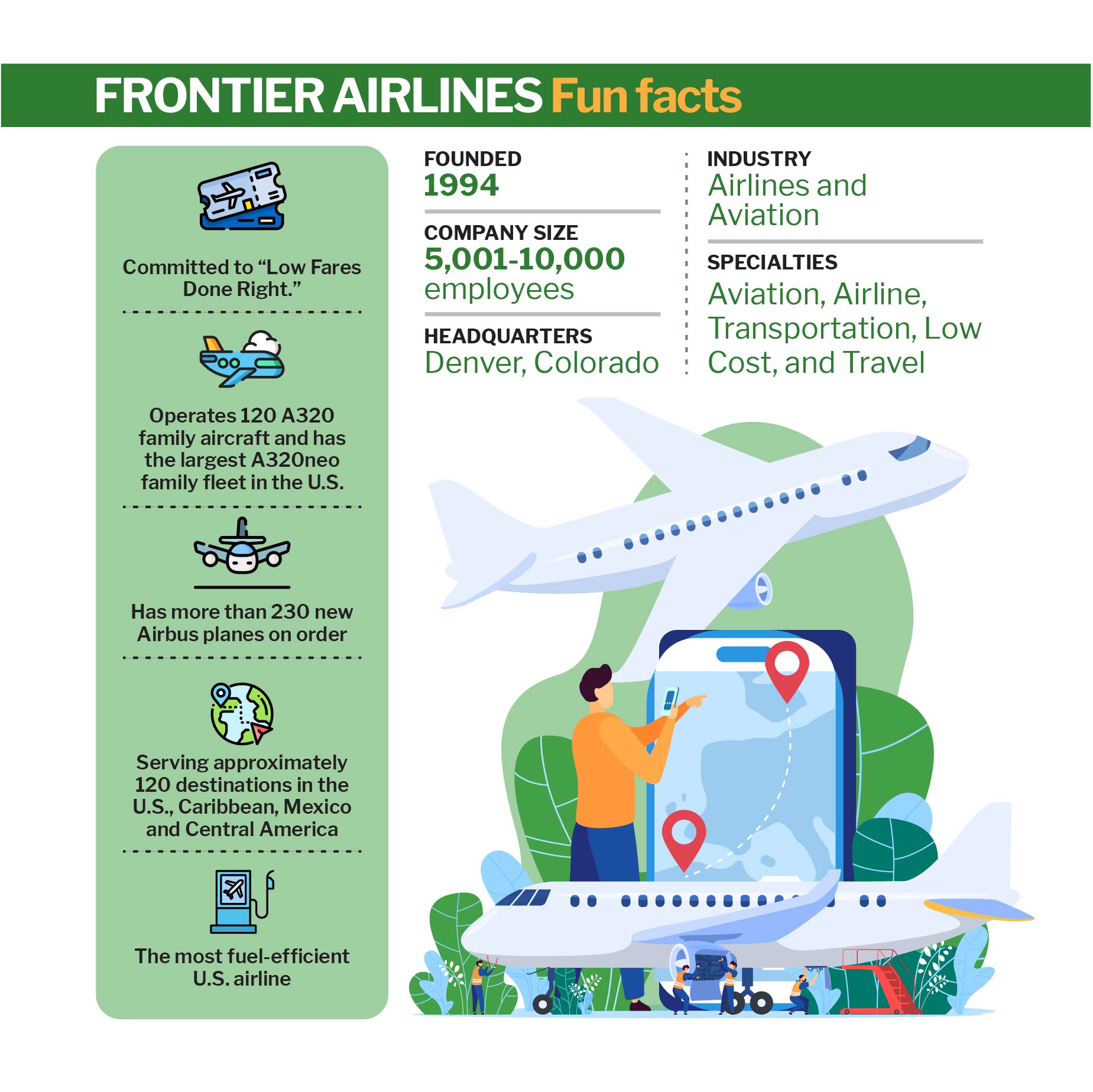 The mission was clear: Frontier Airlines wanted to promote diversity in leadership roles, but that diversity needed to exist at the lower levels first.
"Our challenge was that we want to promote into leadership roles, but if you don't have the diversity there, it's hard to do so. We're two years in, and our program has been very successful. All of the program participants have graduated into roles of increasing responsibility."
Change is inevitable, and how an organization responds to it can make or break its success. The airline industry learned that truth the hard way when the pandemic unexpectedly hit in 2020. And to HRD, Schuller emphasized the severity of the situation.
"We all lived through the pandemic, but it was a time of pretty remarkable change for the airline business. Early in the pandemic, airlines lost the majority of their business in the matter of weeks. How do you, as an HR leader, respond to that dramatic change in business climate? For us, it's about how you retain the workforce that you have, while keeping them engaged throughout the course of the of the pandemic. And we're proud of the fact that we didn't actually furlough, layoff or retire anyone."
An increase in engagement despite the challenges
As an HR leader, his focus was on keeping employees safe and engaged: To achieve this, Frontier Airlines leaned into underutilized programs. Along with effective communication that played a crucial role.
"Communication was improved and dramatically ramped up. We did weekly videos by the executive team, talking one on one about the impact of the pandemic on the organization, what we're doing about it, and how to keep safe within the workplace."
The result? An increase in engagement despite the challenges.
"Our engagement score went up 40% year over year despite the pandemic and the fact that people were working differently," says Schuller. "They feel good about the way we handled that crisis."
Investing in the future and creating opportunities for the youth, Schuller believes that all organizations have a responsibility to give back to the communities they serve. Frontier Airlines embraced this philosophy by being an early proponent of Colorado's CareerWise program, which has since expanded to over a dozen states across the U.S. The program's aim is to provide youth apprenticeships for high school students, a concept more mature and established in Europe than in the United States.
"Apprenticeships in Europe are much more mature and well established as a mechanism for growing future talent. Here in the U.S., it really doesn't have a foothold yet," says Schuller. "That's what CareerWise was designed to do."
CareerWise engages high school juniors and seniors in a work-study program, offering them real-world experience while they continue their education. Schuller proudly shared how Frontier Airlines welcomed its first cohort in 2016, providing six apprentices the opportunity to work part-time while completing their studies.
L&D as a core strategy
"They work for us twenty hours a week and they go to school the rest of the time, and that ramps up each year during the three-year program. Then they graduate into full-time roles for us or they may choose to continue their education and go to college. Both are viable options."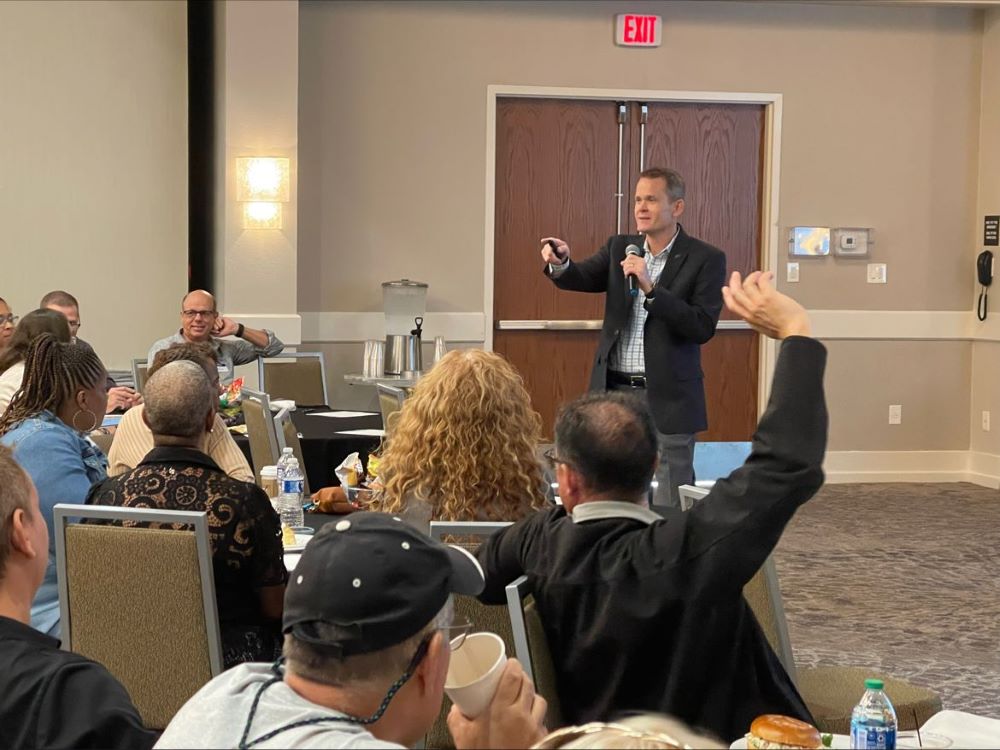 This initiative not only creates opportunities for underserved communities but also raises awareness about career options among students who might otherwise have limited exposure to such opportunities. And it's clear that, for Schuller, L&D is a core component of overall strategy.
"I grew up in the HR and the L&D space. That's something I'm very passionate about. Think about when the first iPhone was introduced 15 years ago – it was a game-changer. You now had this computer in your hand that we travel with – that we're all connected to. I think any organization that doesn't realize this and meet the learner where they're at is missing the mark."
After all, in today's fast-paced world, traditional extended workshops have become outdated. Schuller stressed the need for easily consumable, mobile-friendly, and searchable learning content.
"It's the google mentality," he says. "I need learning at the moment of need, so it's not only on the mobile device, it's consumable, it's short, and it's searchable."