It seems us HR leaders aren't too keen on an in-office return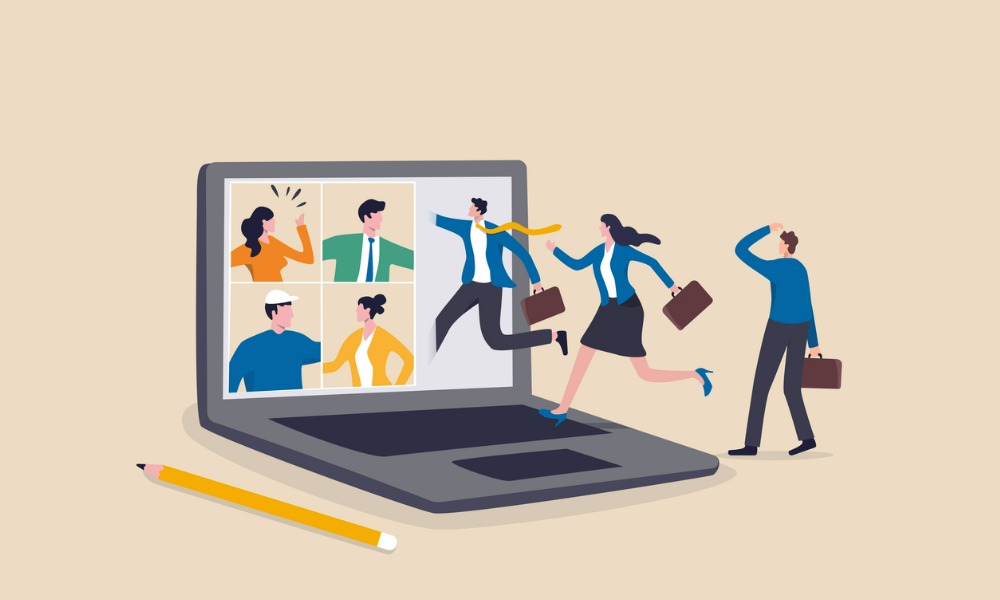 The number of job postings that offered hybrid work increased by 52% in the period between September 1, 2021, and August 31, 2022, according to FlexJobs. The employment platform defined hybrid work as "a professional job that allowed for both remote and in-office work for employees".
In new data released this week, FlexJobs found 57% of job postings that offered hybrid work are only for experienced-level positions. Manager-level roles accounted for 22% of the job ads, 14% sought senior director-level positions, while the remaining seven per cent focused on entry-level roles.
In terms of industry, the top career fields for hybrid jobs are;
Accounting and Finance
Computer and IT
Marketing
Project Management
Sales
Medical and Health
HR and Recruiting
Are you an HR professional looking for an opportunity? Explore best websites for HR job postings in Canada here.
According to the report, non-profit, communications, and legal industries also saw a spike in hybrid roles available. By organisation, FlexJobs named the following companies that offered the most job postings for hybrid roles in the last 12 months. They include:
Kelly
Robert Half International
Thermo Fisher Scientific
LHH - Lee Hecht Harrison
UnitedHealth Group
CVS Health
Twilio
Verizon
Grand Canyon Education - GCE
Sara Sutton, Founder and CEO of FlexJobs, commented that there is now a "tipping point" in terms of integration of hybrid work in companies.
Read more: Hybrid work: How to engage a multi-generational workforce
"We have definitely seen a tipping point towards a deeper and more permanent integration of remote and hybrid work into organisations," said Sutton in a statement.
"While it can vary greatly by employer and industry, many companies are successfully adopting hybrid workplaces for the long-term, as this list of leading companies demonstrates. When carried out correctly, hybrid workplaces can be a win for both employers and professionals, and we expect that hybrid working will become the workplace norm moving forward."