Which of these archaic systems do you want to wave goodbye to?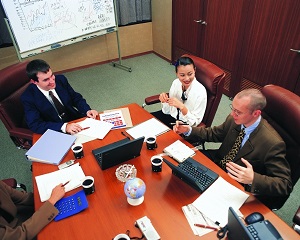 HR is the central cog at the heart of an organization – and as such, HR professionals have to constantly adapt and evolve their practices in order to keep them relevant.

Anthony Ariganello, Chief Executive Officer at CPHR BC, YK AND CPHR Canada, spoke to HRD Canada on what practices he thinks are archaic, and gave advice on what should be replacing them.

Annual appraisals

"We are challenged all the time with evaluating employees, particularly new employees, using an annual review style system," explained Ariganello.

"We're hearing more and more, especially with the younger generation of workers, that they would like to have ongoing reviews with instant gratification.

"The old idea of filling in a form and letting an employee know if and when they'll be receiving a salary increase is going by the wayside. There needs to be much more focus on regular and effective real-time feedback."

A report from Quantum, found that one in five employees don't trust their manager to provide regular feedback.

But if employers are worried about giving poor feedback - they shouldn't be. A study from LinkedIn found that 92% of employees believe negative feedback, when delivered properly, can improve performance.

Rapid turnover

"As we see now, employees don't expect to be in the same organization or role for their entire careers," said Ariganello.

One third of new hires will quit their jobs after six months, according to TLNT – with a further 33% of employees claiming to know within the first week whether the new role was for them.

"Nowadays, if someone isn't getting what they want from a job they move on pretty swiftly," continued Ariganello. "HR needs to adjust to this, and to the changing cultures and ideas this brings into the workforce."

Nine-to-five hours

"The traditional nine-to-five, where employers expect their staff to be at their desks all day, is slowly evolving," said Ariganello. "People expect to be able to work from anywhere at any time. With the influx of technology, and remote access to servers, it makes sense that HR have up to date policies around flexible working – which currently not every organization does."

According to Statistics Canada, 11.2% Canadian employees worked from home in 2008, with that figure continuing to rise year-on-year.

"It's practically a requirement from candidates coming into a new job," added Ariganello, "that they can manage their own time as opposed to being subjected to the ridged working hours."

Who is more likely to cry after an appraisal – a man or a woman? Find out here.