Three in five working women question whether fighting for a promotion or pay raise is even worth it – considering the hurdles they've faced in the COVID-19 crisis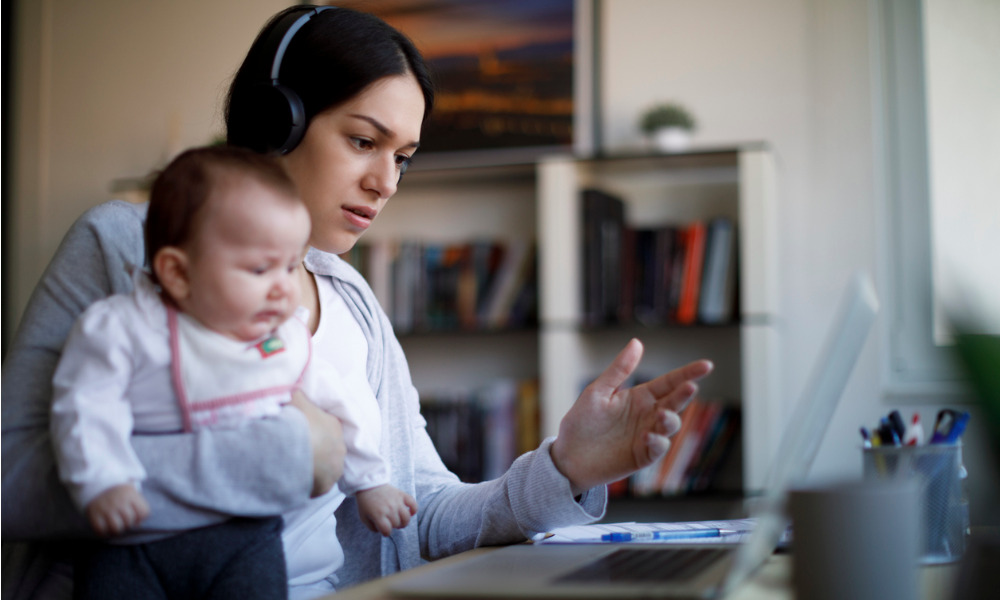 More than four in five women on average (82%) have seen COVID-19 negatively impact their lives. Now, the disruption is creating a ripple effect on their career, a global study from Deloitte revealed.
"Nearly 70% of women who said they've experienced adverse changes to their daily routines during the pandemic believe these shifts have prevented – or will prevent – them from progressing," the report found.
With women often taking on the role of primary caregiver in the household, the extra time they're spending at home during the lockdown is affecting them in many ways.
On one hand, women have more free time because of changes to their daily commute. On the other, they are seeing "extra responsibilities and commitments added on to their already busy lives".
Read more: Your employees are craving a transparent culture
The number of working women taking on a 75%+ share of caregiving responsibilities, such as childcare or elderly care, has trebled to 48% since the start of the COVID-19 crisis, Deloitte said.
Meanwhile, nearly half of women whose daily workloads have changed (46%) say they feel pressured to keep up with the "always on" culture of working from home. A third also say their workloads have increased during the pandemic.
65% now have more responsibility for household chores
58% of those with children reported added childcare responsibilities
53% of those with children reported home-schooling/education responsibilities
"These extra demands across work and home come at a heavy price," analysts said.
40% of working women who experienced negative shifts in their daily routine say they're unable to balance their work and life commitments
40% cite significant consequences to their physical and mental well-being
Read more: Some women are struggling through the pandemic – here's how to help
With all these changes, women who are pressured to be "always on" are afraid they may be forced to choose between their career and personal obligations down the line (23%).
"For women who feel they always need to be available at work, their top concerns if they are not able to do so include worrying that they may place a burden on team members who are able to work at off-hours (29%), and the fear that their career progression will be adversely impacted (29%)," the report said.
Overall, three in five working women (60%) question whether fighting for a promotion or pay raise is even worth it considering the hurdles they've faced in this crisis.
"We are at an inflection point," said Emma Codd, Global Inclusion Leader for Deloitte. "With no end to the pandemic currently in sight, organisations must meet the call to support the women in their workforces and ensure they can thrive both personally and professionally – or our economy and society could face long-standing repercussions."