Country places fifth when it comes to DEI efforts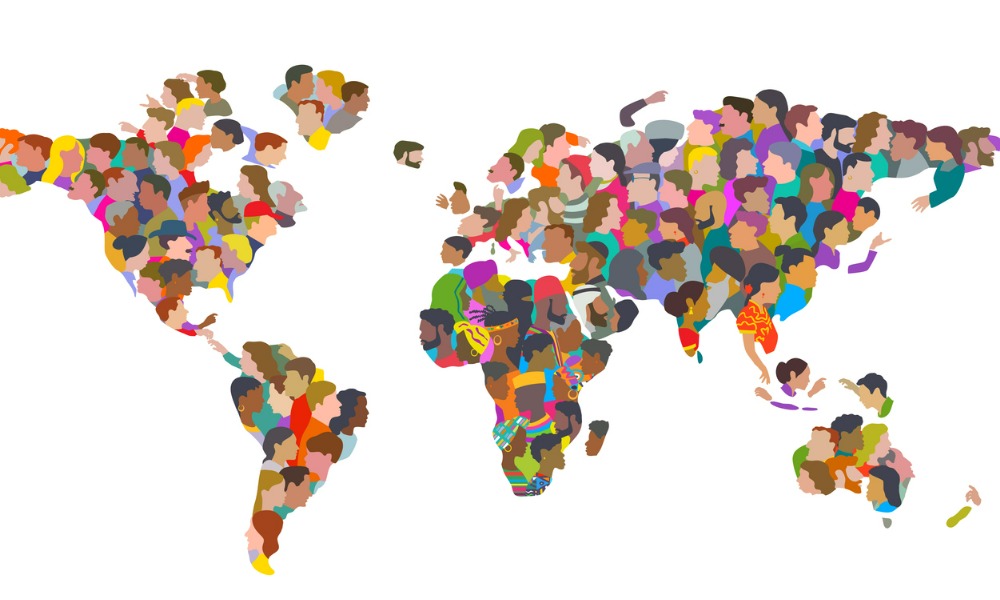 Canada has lost its title as the country with the most inclusive workplaces as it saw its Inclusion Index score go down by nine points in a report.
The country posted a 57% Inclusion Index score in Kantar's latest State of Inclusion 2022, where it placed fifth in the market rating out of 13 countries.
It lost its top spot to the Netherlands, which has a 63% inclusion score after adding three points since the last report. The full list is as follows:
Netherlands (63%)
Germany (61%)
Mexico (58%)
Spain (58%)
Canada (57%)
U.K. (56%)
Brazil (56%)
U.S. (56%)
Australia (55%)
France (53%)
Italy (51%)
Japan (48%)
India (41%)
According to the State of Inclusion report, eight of the markets saw a decrease in their score between 2019 and 2022. Italy saw the biggest drop with 11 points, while the U.S. (-10), Germany (-4), Spain (-2), France (-2), Japan (-2), and Brazil (-4) also reported declines.
More work needed to improve DEI
Initiatives on diversity, equity and, inclusion (DEI) became more popular over the past few years following social justice movements affecting workplaces.
A majority of employees (71%) believe their company is taking steps to be more diverse and inclusive, with 46% saying they personally benefitted from these efforts.
However, 41% of employees want more from their employers in driving DEI forward, with the report attributing this to "shifting" employee expectations in the workplace.
Employers are encouraged to look at DEI as "more than a social-justice imperative" to avoid DEI fatigue.
"To win the fight for the best talent, businesses must acknowledge DEI as more than a social-justice imperative but a core enabler of growth and value creation, and even more so in a fast-moving globalised economy," said Kantar.
In addition, the report found that one in two employees who identified as disabled feel that opportunities for progress had been restricted from them. One in four respondents from an ethnic minority also said they had been made to feel uncomfortable in the workplace.
Half of women respondents said people have taken sole credit for their shared efforts, while 33% of LGBTQ+ respondents said they were bullied and undermined at work.
Poor DEI performance can affect retention, according to the report, as 25% of employees, including 34% under the age of 35, said they would leave their company over lack of inclusion and/or discrimination they experienced or observed.