Clue - it's not what you may immediately imagine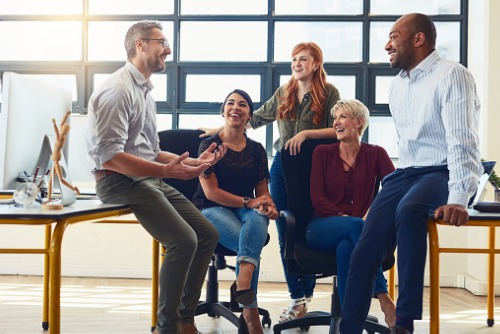 How do you ensure you keep your top talent from jumping ship? A recent report form Suite&Co shed some light on the highly controversial topic, with a survey that found salary is less important than HR previously imagined.
The most important characteristic of a good workplace for employees is proximity to their home location. After surveying 800 workers, location was found to be the driving factor for accepting a new role.
Following this came the external and internal architecture of the offices, whilst brand awareness also played a larger role than previously anticipated.
"The focus on the needs of employees is more important than ever, because they are different today - and have a lot to do with the private living environment," added Lisa Mellinghoff, co-founder of Suite & Co.
This new focus on more practical workplace desires is a marked shift from 20 years ago, when employees craved outlandish perks and quirky benefits packages. In fact, employees nowadays don't even prioritize company cars or phones, with staff claiming to prefer public appreciation from their bosses over material gifts.
Recently, we spoke to Cecile Alper-Leroux, VP, Human Capital Management Innovation at Ultimate Software, who explained her top predictions for the future of staff benefits. One of the first she pointed out related to 'hyper-personalization'.
"There are a number of major trends impacting benefits right now," prefaced Alper-Leroux. "The trend toward hyper-personalization has flowed into the workplace in a number of ways – and without a doubt perks have been impacted by it.
"In today's age, everything needs to be personalized; from having a personal shopper pick out your clothes, to designing your own Nike shoes. When we relate that back to benefits, we need to ensure we offer our employees more than the standard set of benefits. We need to recognize that employees want to tailor the benefits and perks they receive from their employers."