And it's shaped his passion for the people function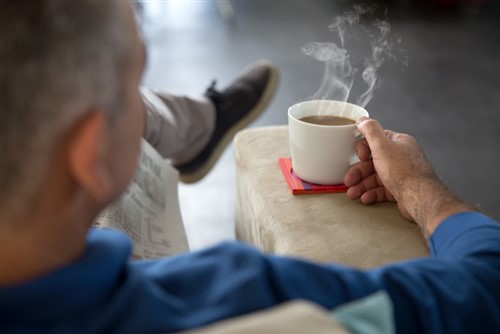 Brett VanderHoek, talent manager at Tolko Industries, has enjoyed a long and distinguished career in HR, with a mass of experience in multiple industries across both traditional and non-profit sectors.
And, despite all this evident career success, Brett's life motto actually stems from his childhood – or, more specifically, his father.
"Such is life. My father used this expression a lot when I was young; if something wasn't going my way and I wanted to commiserate, the simple response was always 'such is life'," he told HRD.
"I've come to find these simple words are quite profound, in that we cannot control events, but we have absolute control (and accountability) for our response. With this mindset applied to a career in HR, each challenge becomes an opportunity that I'm excited to take advantage of – whether it's creating an innovative solution to address a business problem, making even the smallest positive impact on people and their experience, handling a complex employee relations situation with respect and integrity, or learning something new and growing the knowledge base of our team."
We asked Brett to tell us about his most memorable moment in HR and a turning point in his career – which, as it turned out, came in the form of a dreaded phone call.
"In one role I received a call out of the blue from the executive director, my supervisor at the time, to casually inform me that my role would be eliminated in eight months – and that I could begin working my notice period immediately with no severance," he explained.
"While this may sound negative, and it was challenging at the time, it was a great learning. I did, in fact, stay for the following eight months to help employees transition through the impending change.
"More importantly, that single interaction reinforced that while business often requires tough decisions, we always have a choice in terms of how we approach and communicate them, and how we treat other people. I endeavor to surround myself with those who demonstrate fundamental values of respect and integrity, and it keeps me engaged and passionate about the work I do."