Flexible and remote options are key elements of the future of work, a global leader says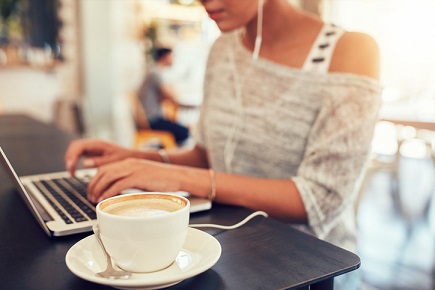 Lilia Stoyanav has a varied and impressive professional history – from being an auditor at
EY
to a CFO at Skrill, she's become a renowned fintech expert and global strategic leader.
In 2015, Stoyanov founded CSR platform Transformify which connects jobseekers with employers all over the world – but remote working is just the beginning.
According to the UK-based expert, technology is driving an entirely different way of working and many forward-thinking employers are embracing a brand new structure known as "office nomadism".
Here, HRM caught up with Stoyanov to find out how technology developments are changing the world of work and what we can expect in 10 years' time.
As technology continues to advance, how do you predict this will impact remote working – and ultimately organizations – over the next 10 years?
Remote working or flexible working hours are no longer a perk, they are the norm for many organizations worldwide. It is not surprising as everyone benefits from the arrangement – employees have better work-life balance and companies optimize administrative costs. With the new technology in place, it doesn't matter if everyone is in the same room or miles away. Businesses may effectively monitor the time management and performance of their remote employees using solutions such as TimeDoctor, Jira Alassian, etc.
What would your advice be to any employer with reservations about rolling out a remote working program or employing a remote employee?
Transformify is a completely remote company and our team has never met. It is an advantage as we hire the best talent no matter the location and keep the bottom line low. All you need is proper communication, planning, and the right tools in place. We launched a complex technology platform in less than 1 year relying on remote contractors only. The concerns are usually around security and control. Both are quite well addressed by the existing technology solutions – VPN, time tracking and time management software, video conferencing, etc. In reality, remote teams communicate more than the average in-house team as their perception is that they need to stay connected and use all internal chats, video conferencing, etc. On the contrary, we are all familiar with open space office where everyone wears a headset all the time and doesn't exchange a word with the one sitting next to her/him.
Remote working is often billed as an employee benefit but you say it can also be part of a company's CSR initiatives – how so?
Talent may be spread equally, but this statement is not valid about the opportunities. There are people living in high unemployment areas, post – war zones, single moms, people less able to move, and people on the autism spectrum who don't necessarily have access to jobs. They all benefit from remote working arrangements.
Imagine that people living in a high unemployment rural area out of sudden have access to their dream jobs. They would be extremely happy and motivated, their income would be spent locally which would boost the development of the rural economy, etc.
The same is valid for unemployment driven immigration. No one wants to be an immigrant and leave loved ones and home behind and remote work is definitely a great solution.
Remote working would never have been possible without technology – do you think there are any other workplace revolutions on the horizon that will be driven by tech?
At Transformify, we believe that people are social creatures and consolidating remote teams in co-working offices is one great trend. Thus, traditional businesses feel more comfortable going remote as their team may be miles away, but still working together. Another interesting trend is the ''office nomadism'' embraced by many young technology companies. Their teams have access to all co-working offices of a certain provider around the world and enjoy working and traveling as digital nomads all the time. Some have gone a step further providing an app so their team may plan travels and ''co-working meetings'' around the world to enjoy spending time together and getting to know each other better.
Related stories:
Can AI really replace humans in HR?
Will this stop your top talent from leaving?