Employees were asked whether they would recommend their firms as an employer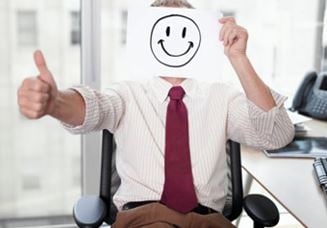 Google
is this year's best employer in Canada, according to Forbes' annual ranking compiled in collaboration with online research firm Statista.
The tech giant's 699 employees in Canada rated it 9.39 where 10 is the perfect score in terms of whether they would recommend it as an employer. Google placed fourth in 2017 and ninth in 2016.
Paper goods manufacturer Kruger Products placed second with a rating of 9.30. The company, which produces towels and toilet paper, has 2,166 workers. It ranked 31st last year.
The list contains 300 firms operating in Canada that are endorsed by their workers. Statista polled 8,000 Canadians in large firms – 500 or more employees – in 25 industry sectors. Respondents' gender, age, region, educational level and ethnicity were representative of Canadian employees in general, according to Forbes.
Hydro-Quebec, a Montreal-based public utilities firm that generates and distributes electricity, placed third with an average score of 9.23.
Three of the top 10 firms are educational institutions – Queens University (sixth), Concordia University (seventh), and Ottawa-Carleton District School Board (10th). Last year, they ranked first, 91st and 82nd, respectively.
Health-care provider, New Brunswick-based Vitalite Health Network, ranked fifth with a score of 9.17.
Others in the top 10 are IT, internet, software and services company SAP (9.21), engineering and manufacturing firm Siemens and telecommunications provider and cable supplier SaskTel (9.11).
Want the latest HR news direct to your inbox? Sign up for HRD Canada's daily newsletter.
Related stories:
Glassdoor: Top 10 companies to work for in Canada in 2018
Five steps to a winning workplace