'It's time to rethink the humble desk,' says expert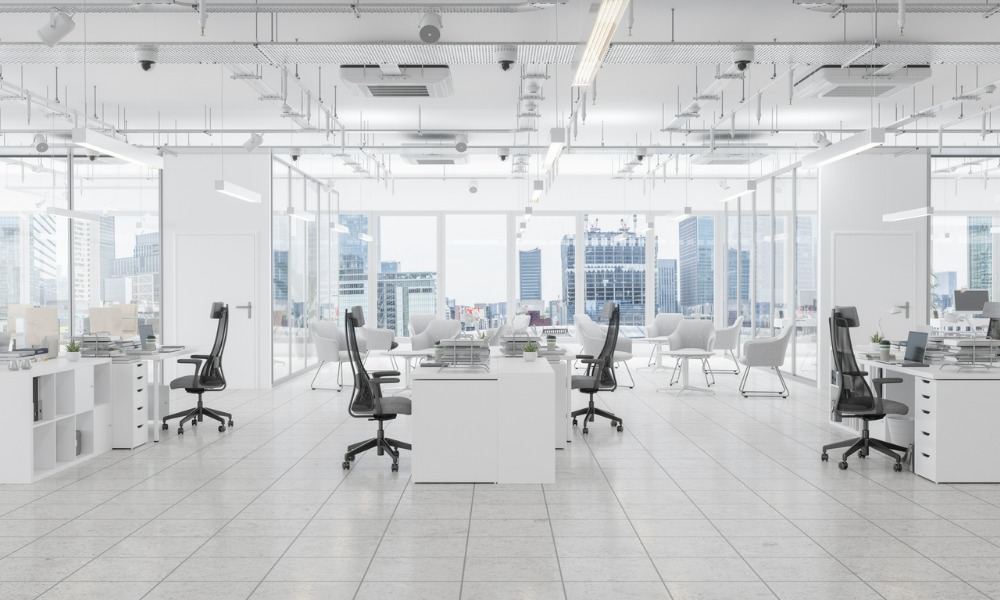 Despite a strong global push from executives to return to the office, a new report has found that office utilisation has remained at 50% of pre-pandemic levels, with over one-third of office desks unused.
Findings from XY Sense Insights show that office space utilisation across nine markets has remained at 30% in the second quarter of 2023. This includes Australia, Canada, Hong Kong, Malaysia, New Zealand, Singapore, South Africa, United Kingdom, and the United States.
This quarter's utilisation rate is only a slight increase (three percentage points) than the previous quarter but is 20% higher than the previous year.
By region, UK offices averaged the highest space utilisation at 52%, with the Asia-Pacific region logging 35%, and North America averaging 20%.
"Some suggest that long US commute times, lower availability of public transit, larger average home sizes, and strong representation of the tech sector – where employees have resisted RTO most strongly – are key factors," the report said.
The findings come amid the aggressive push from employers across the world to bring back employees on-site, a move strongly facing resistance from the workforce.
Hybrid work's effect on workplaces
The implementation of hybrid work across organisations is seen as a compromise amid the ongoing tensions between employers and employees over return-to-office policies.
As a result, the average rate of office utilisation on Tuesdays to Thursdays is up by eight per cent this quarter and is 84% higher compared to the beginning and end of the week.
Employers' mandates on office returns are "driving this pattern," according to the report.
"As companies operationalise hybrid work schedules, many are requiring employees to be in office on midweek days while offering greater flexibility Mondays and Fridays," it said.
Tuesdays emerged as the most popular day to work from the office everywhere in the world with a 38% workplace utilisation rate, followed by Wednesday and Thursday that are both at 36%.
Rethink of workplace design needed
But with hybrid work promoting collaboration among staff, the report found that usage for collaboration spaces across workplaces (32%) are slightly higher than workpoints, such as cubicles and desks (30%).
It found that enclosed collaboration spaces, such as meetings rooms, are the most used space type with an average utilisation rate of 56%. This indicates that an "ongoing requirement for privacy for collaboration and videoconferencing with hybrid mixed mode work," according to the report.
On the other hand, workpoints, which occupy an average of 80% of total floor space relative to collaborative spaces, are barely used.
The report found that 36% of workpoints are never occupied, while 29% are only used for up to three hours, 21% are used between three to five hours, and 14% are used for more than five hours.
The data signals an opportunity for employers to "reconsider" their space mix, according to the report.
"It's time to rethink the humble desk," Alex Birch, co-founder and chief executive officer of XY Sense, told Bloomberg.
"They dominate space in our offices, they're expensive and we're just not using them the way we were pre-pandemic. Companies just need less of them now that people do the majority of their focus work at home."