HR leaders from Vista and Visier defend their respective policies in the RTO tug-of-war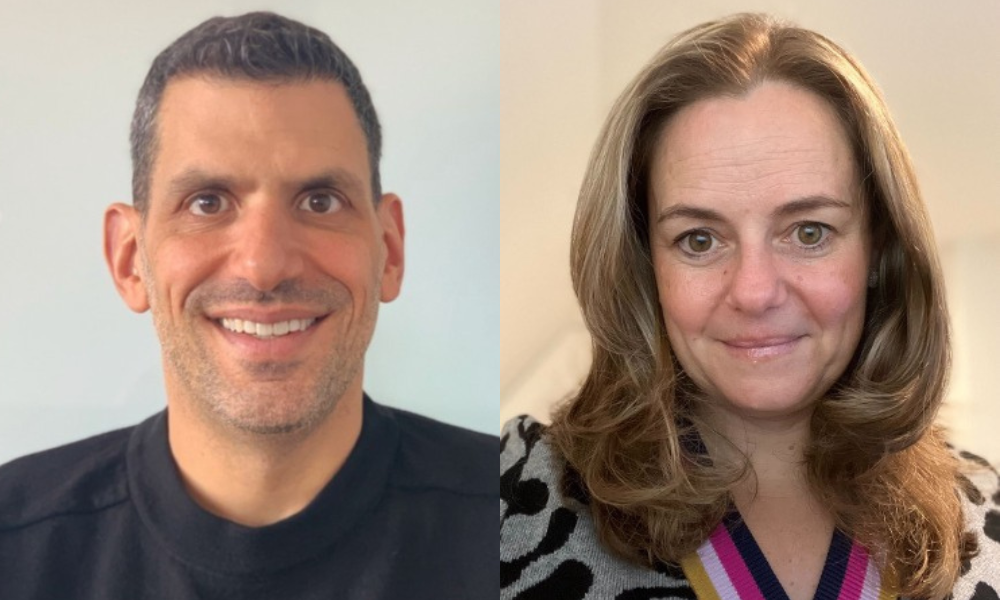 As the return-to-office (RTO) tug-of-war continues, Vista remains steadfast in allowing fully remote work, which the design and marketing firm committed to in August 2020.
"You have to understand what your talent wants and needs to be productive, and then respond to that," says Maureen Carroll, senior director of global talent acquisition and diversity, equity and inclusion at Vista.
"Most team members want to be remote most of the time, but we also want intentional times to come together whether for off-sites or leadership meetings or to just spend time in a collaboration center."
Employee backlash to RTO mandates
Lack of collaboration, or at least that perception, has compelled corporate juggernauts like The Walt Disney Company and Amazon to enact stricter RTO mandates.
Disney CEO Bob Iger kicked off 2023 by instructing employees that they must go into the Burbank, CA-based headquarters and other corporate offices for four days a week starting in March. That's rubbed some Disney employees the wrong way because the current hybrid work policy requires their office arrival only twice or thrice a week.
As a result, more than 2,300 employees have signed a petition asking Iger to reconsider the hybrid work policy, arguing it will cause "forced resignations among some of our most hard-to-replace talent and vulnerable communities," the Wall Street Journal reported.
The backlash didn't deter Amazon CEO Andy Jassy from requiring corporate employees to come into the office at least three days a week starting in May. Thousands of Amazon employees have responded by creating a petition and joining a Slack channel advocating for remote work, CNBC reported.
Remote work improves work-life balance, recruitment
Although productivity and engagement continue to increase at Vista, Carroll, who previously served as head of talent acquisition for Reebok, understands the importance of in-person interaction every now and then.
"It's less about being together in an office for a specific amount of time and more about what is the work we need to do together," Carroll told HRD. "Then, you go back to your remote environment and carry on the learnings, collaboration and creativity sparked in the together time to advance opportunities and business objectives."
The senior leadership team's decision to support "permanent remote work" for its approximately 7,000 employees has been supported by data: 81% of employees strongly agree that remote work has improved their work-life harmony, according to a recent engagement survey. Furthermore, more than 90% agree that remote-first will be good for Vista over the long-term, is a competitive advantage and "a towering strength" of the company's culture.
Carroll can't argue with the competitive advantage aspect – there was a 300% uptick in job applicants in the first year of posting eligible remote positions. She also saw the diversity of applicants increase, in terms of location, ethnicity and gender.
"From a retention perspective and for accessing a wider talent pool when hiring, we've certainly seen the benefits," Carroll says.
Your hybrid work policy is a 'culture statement'
Every HR leader is aware that RTO policies come with the risk of turnover.
But it hasn't fazed Paul Rubenstein, chief people officer at Visier, whose technology firm operates under a hybrid work model requiring employees come into the office on Tuesdays, Wednesdays and Thursdays.
"We lost a couple of people, but okay," Rubenstein told HRD. "You, as a company, have to set the culture and be willing to say, if this is important, we're willing to let people leave over this. This is about leading – this isn't about crowdsourcing. It isn't a collective decision – it's a culture statement."
A 30+year veteran of the HR industry, Rubenstein has worked for Aon, Mercer, Hyatt, HBO, Scholastic and more high-profile employers. He understands the importance of collaboration, creativity and collective energy, which naturally derive from in-person interaction, such as scheduled meetings, eating lunch together or even just bumping into someone in the hallway.
"Some companies have floating 'come as you want' days, but that type of policy doesn't ensure the right collision rate of employees," Rubenstein says. "Bringing people back to the office is a means to an end. In fact, the bigger the company, the more frequently employees may have to come in because there's more people you want to engineer collision with."
Rubenstein has made sure employees are crystal clear about Visier's intent behind its hybrid work policy. "Why you have a policy is as important as the policy itself," Rubenstein says. "That's what people will ultimately connect to and that will outlast the change moment in commute patterns, home care status, etc. You also have to be compassionate. Some employees took longer to adapt, and we worked with them."