'Everybody talks about credit card and student loan debts, but no one expects to be diagnosed with an injury or illness'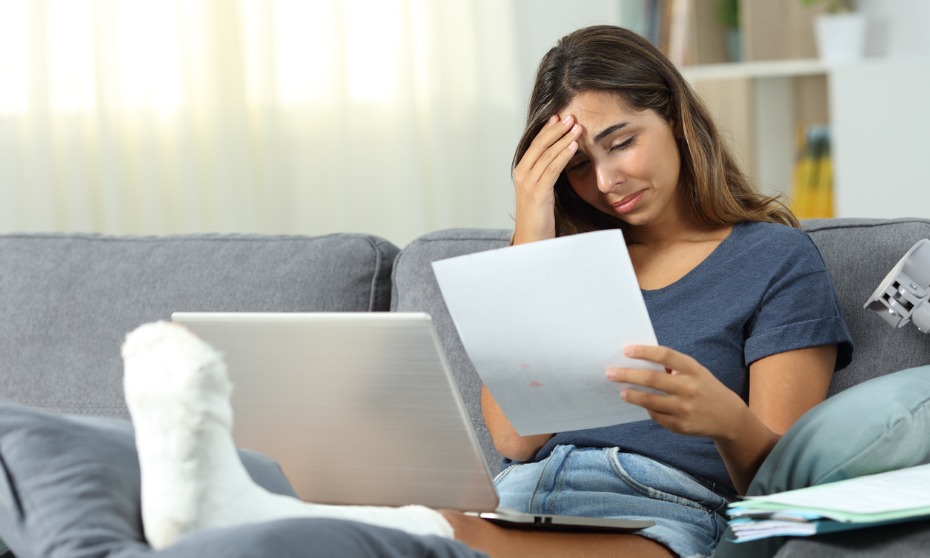 Going on disability not only cripples an employee's finances – it can also leave the worker feeling insecure about their future.
With seven in 10 workers already worried about their savings by the time they retire, those who go on disability today face an even tougher situation altogether when it's time to leave the workforce, new research from Standard Insurance Company suggests.
The Standard interviewed 1,000 full-time employees about their retirement plans and found many feeling insecure about having enough money upon retirement, especially if they were forced to quit because of health reasons.
According to Tom Foran, vice president of Underwriting and Product Development at The Standard, 51 million working adults lack disability insurance beyond basic social security.
"Without a bigger safety net," Foran said, "an employee's financial stability could quickly collapse due to an unexpected illness."
READ MORE: Employees 'naïve' about retirement
The Council for Disability Awareness estimates that more than a quarter of 20-year-old Americans could lose as much as a year's worth of work because of a disabling condition even before they reach the average retirement age.
Additionally, a long-term disability could last up to 31.2 months on average. This could significantly affect workers' retirement savings given that most companies suspend their payment of retirement contributions while an employee is on leave.
Seventy-one per cent of workers surveyed said they were most concerned about lost wages. Of these, 25% said their financial worries have already caused them to suffer health problems, while 15% said they have missed time from work because of them.
This supports the findings of a Salary Finance report that claimed employees lose nearly a month's worth of work on average every year because of financial stress.
Rob Baumgarten, VP of Retirement Plan Sales at The Standard, recognizes that money problems can affect the health of individuals, and that the resulting health issues can in turn impact their finances.
These strong connections point to the need for a total wellness ecosystem that would allow workers to stay healthy and productive, as well as to save up for their retirement, Baumgarten said.
READ MORE: 4 in 5 Canadians prefer this over a higher salary
Many employees believe their health insurance and preventive care plans help protect them financially from unforeseen circumstances.
However, some of them are unaware of the limitations their insurances might have when it comes to covering nonmedical costs associated with sudden illness.
"Everybody talks about credit card and student loan debts, but no one – especially younger workers – expects to be diagnosed with an injury or illness that forces them to miss work for a significant amount of time," Foran said.
"Unless they're prepared, it can be devastating financially in the short term just to pay monthly bills, and in the long term to retire comfortably," he added.
Workers are often clueless about how to prepare themselves financially in case of unexpected events, but The Standard recommends the following:
Ask your employer about disability coverage.
Ask about disability coverage when job hunting or ask your current employer to provide it.
Start saving for retirement as soon as possible.
Accelerate your savings.
Build your retirement in different ways.