A new report suggests long-term disability claims can be linked to GDP - but not in the way you might expect.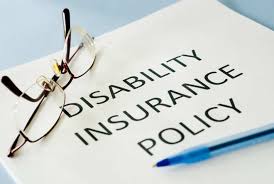 A pioneering new report has identified a link between long-term disability claims and GDP meaning employers can now predict lengthy absences and better prepare their organizations.
Conducted by
RBC
Insurance, the report is making waves in many business circles, largely thanks to the counter-intuitive correlation which it uncovered.
"Contrary to what many think, the RBC Insurance Group LTD Forecast highlights that LTD claims increase while GDP is rising and the economy is doing better," says John Carinci, vice-president of group & business markets at RBC Insurance. "When GDP falls, so do LTD claims."
While it may seem strange to learn claims actually increase when times are good, RBC Insurance believes that the phenomenon is similar to a prolonged adrenaline rush putting stress on the body.
"During challenging or uncertain economic times, workers are worried about job security and performance, creating significant mental and/or physiological stress," the firm said in a statement.
"As GDP rises and the economic outlook brightens, workers begin to feel more secure and that pent up stress and anxiety takes its toll, which results in them succumbing to illness and taking a leave from work to recoup."
Developed over six years using data from over 300,000 group benefit clients, RBC Insurance has also developed an algorithm which it says can help predict disability rates up to two years in the future.
For instance, RBC Insurance predicts that LTD incidence rates will decrease by 3.2 per cent on average through the first half of 2017 when compared to the last six months of 2016. However, by the end of 2017, LTD incidence rates are expected to be 2.1 per cent higher relative to last year driven by a more positive outlook for the Canadian economy.
"For years we observed cyclical trends with the claims we were seeing but thanks to the team's efforts and many late nights developing and analyzing the algorithm's data, we have a much clearer picture around the timing of new LTD claims," says Carinci. "We're hoping that by sharing this information we can help employees and businesses proactively manage and prepare for these claims."
RBC Insurance also offered the following tips for businesses to help mitigate the risk of long-term disability claims.
Create additional focus on Employee Assistance Programs to assist employees as GDP rises.
Business leaders, HR departments and managers can be more attentive to employees during economic downturns to ensure they are aware of the resources available to help them cope with stress and uncertainty.
Proactively create plans to ensure adequate staffing levels during times of positive economic growth including a buffer for potential claims.
Look for flexible Group Benefit plans that have options such as allowing employees to return to work on a part-time basis while still receiving benefits.
Ensure employees understand the coverage in their plan and make use of any 'Return to Work Benefits' such as financial planning, rehabilitation and other services to help make a smooth transition back into the workplace
Recent stories:
Microsoft facing PTSD lawsuit
Tricky interview task from top LinkedIn boss
Sweden scraps gender-balanced boardroom bid