Union's demands 'audacious,' but employers can afford it, claims UAW president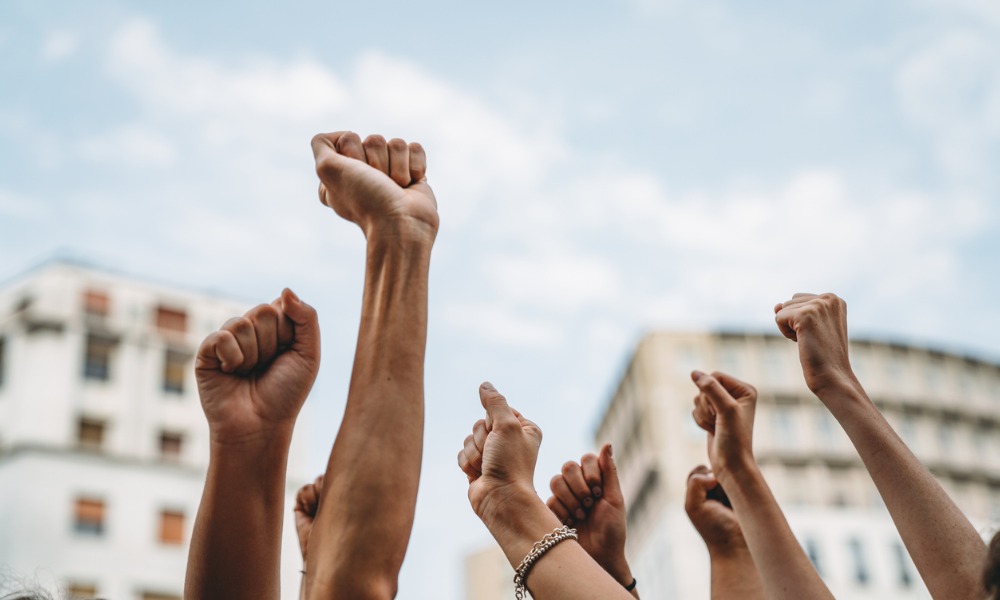 The union representing hundreds of thousands of auto workers in the United States has launched a strike action that targets the "Big Three" employers in the car-making industry.
United Auto Workers started the labour action Friday after the workers' old four-year contracts with the companies expired at 11:59 p.m. ET Thursday.
This is the first time in the union's 88-year history that it walked out on all three companies simultaneously, according to a report from The Associated Press.
Under the union's Stand Up Strike, select locals will be called on to "Stand Up" and walk out on strike, instead of the union striking all plants all at once.
"As time goes on, more locals may be called on to 'Stand Up' and join the strike. This gives us maximum leverage and maximum flexibility in our fight to win a fair contract at each of the Big Three automakers," said the union.
"Locals that are not called on to join the Stand Up Strike will keep working. We will not extend the contracts, so you will be working without an agreement."
Workers who go on strike would live on $500 US per week in strike pay from the union, according to The Associated Press report published on CBC.
Recently, California State Sen. Anthony Portantino (D-La Cañada Flintridge) introduced amendments to Senate Bill 799 that would extend the eligibility for unemployment compensation benefits and extended benefits to workers who go on strike for an extended period of time.
The Writers Guild of America West (WGA) and the U.S. Chamber of Commerce are on opposing ends when it comes to the legislation.
Union's demands ''audacious'
UWA is asking for a 40% pay raise for workers, but the companies have offered only up to 20%, and without key benefits demanded by the union, according to a Reuters report.
None of the three employers has proposed eliminating tiered wage systems that require new hires to stay on the job for eight years to earn the same as veteran workers, according to the report.
The union is also seeking restoration of cost-of-living pay raises, an end to varying tiers of wages for factory jobs, a 32-hour week with 40 hours of pay, the restoration of traditional defined-benefit pensions for new hires who now receive only 401(k)-style retirement plans, pension increases for retirees and other items.
Shawn Fain, UAW, admitted the union's demands are "audacious," but the employers can afford to give them what they want, according to The Associated Press.
"They could double our raises and not raise car prices and still make millions of dollars in profits," Fain said. "We're not the problem. Corporate greed is the problem."
Jeff Schuster, head of automotive for the Global Data research firm, said that the current strike could last longer than previous work stoppages, including the 40-day strike against GM in 2019.
"This one feels like there's a lot more at risk here on both sides," he said, according to the report.
In Canada, several unions are holding labour strikes, and more may be in store, two experts warned.