From unlimited vacation policies to free books, the firm offers a wide range of innovative employee perks.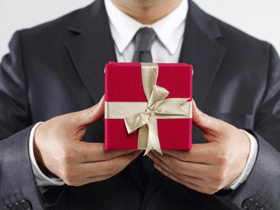 Established just over a decade ago, HubSpot develops and markets software products for inbound marketing, including tools for social media marketing, content management, web analytics and search engine optimisation.

How can traditionally risk-averse HR functions learn from companies such as HubSpot?

For the company's global VP of culture, Katie Burke, often the best opportunities in business emerge from a willingness to think differently.

For instance, Burke often finds that leaders assume that people know what a culture stands for because they have company mission statements or values.

But if your newest employee can't recite what it means or how they feel about it, you've failed.

Moreover, HubSpot offers a wide range of staff perks, three of which Burke outlines below:

Unlimited vacation policy

Unlimited vacations get a lot of attention for the days on versus the days off, but from my perspective it's about other things, such as working parents who can do their work without asking for exceptions.

Or if you're someone training for a marathon, you can build your work schedule around what you're personally passionate about without having to ask for permission.

Free books

For the last eight years, the company has had a program where you can request a business book.

I'm a lifelong learner and avid reader myself, so I love it. Our employees are busy; they have a lot going on.

Any friction you create between their ability to learn more and actually doing it can prevent them from taking that leap.

So we make it easy for people to learn on their own and learn from other people.

Mystery dinners

Three times a year, groups of eight to 10 people sign up for a Mystery Dinner.

They have no idea what restaurant or what group of people will be attending until 4pm that day.

What we've found is that evening of spending quality time over a nice meal goes a long way toward our employees building meaningful connections with people on other teams.