'Having available housing is key to attracting much-needed staff and keeping them here'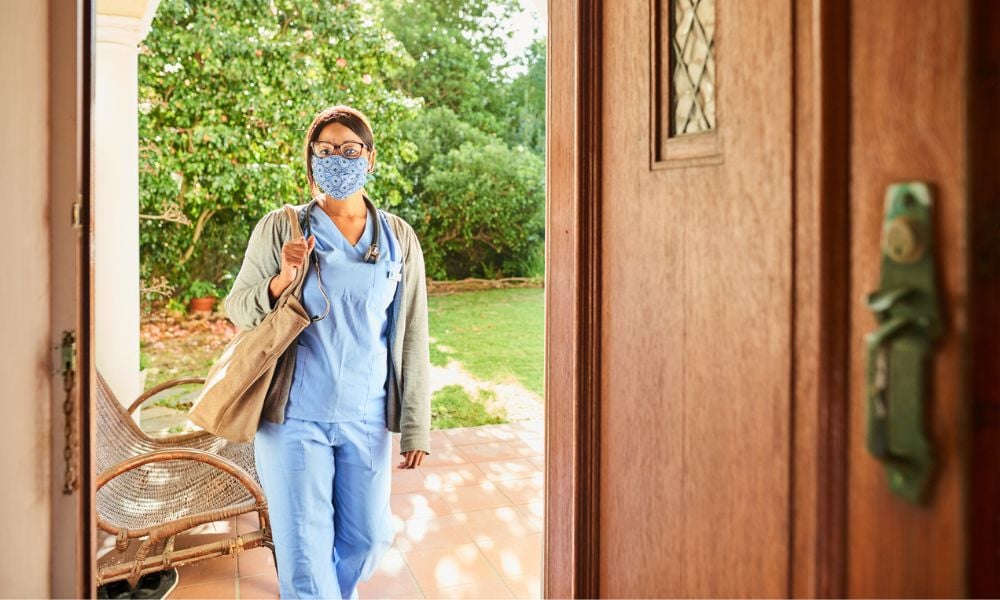 Nova Scotia has announced the first site for its housing project which aims to attract and retain workers in the province. The provincial government has purchased the former Wheelhouse Motel in Lunenburg, the port town on the South Shore of the province.
The facility will be converted into mixed-income housing for healthcare workers. It will include 10 to 12 one-bedroom units plus six townhouses suitable for families.
The government is spending a total of $4.7 million for the Lunenburg: $1.5 million for purchase, $1.4 million for renovations and $1.8 million for six modular townhouses.
"We need more professionals for our healthcare system and that means attracting people from across Canada and around the world to our province," said Michelle Thompson, minister of health and wellness. "Having available housing in places outside Halifax Regional Municipality is key to attracting much-needed staff and keeping them here."
Healthcare workers will be given priority to rent the units at the Lunenburg site. If there are vacancies, skilled trades professionals will also be given priority.
Rent will be based on income and units will not sit vacant.
Modular housing is 'exactly what the area needed'
Lunenburg Mayor-elect Jamie Myra, set to be sworn in Tuesday, said the announcement is great news for his community, according to a CBC report.
"The biggest issue we hear from health-care workers to almost every profession in Lunenburg lately is the housing crisis for employees," Myra said. "This type of housing is exactly what Lunenburg and the area needed."
This Lunenburg site is the first under the $20-million housing investment that the Nova Scotia government announced earlier this year.
Through consultations with stakeholders and other government departments, Nova Scotia's Municipal Affairs and Housing identified the following as being in acute need of housing for healthcare professionals and skilled workers and have provincially owned land available:
Cumberland
Antigonish
Guysborough
Inverness
South Shore
Colchester
The Housing Trust of Nova Scotia administers the funding and manages logistics of the modular projects.
"The Housing Trust of Nova Scotia is pleased to be part of this initiative and working with government and other stakeholders to address the housing needs of healthcare professionals. Modular housing will allow us to respond quickly to the demand for housing in areas of greatest need," said Angela Bishop,executive director, Housing Trust of Nova Scotia.
In March, Nova Scotia announced it is giving a $10,000 bonus to nurses in the publicly funded healthcare system, and another $10,000 next year to nurses who commit to staying in the system longer.
In January, the province also provided 65 continuing care assistants from Kenya conditional job offers to come to the province. It also recently launched a new orientation program that will help welcome and settle 140 doctors trained outside of Canada over the next three years.